Encompassing both the North American Spring Regional Championships and two of the three European National Championships, May is one of the most important points in the Video Game Championships season. For players in Europe, May represents one of the final opportunities to qualify for an invitation or Travel Award to the 2016 World Championships in San Francisco. North American players still have the US National Championships to look forward to, but the Spring Regional Championships are extremely important for determining the North American standings going into Nationals.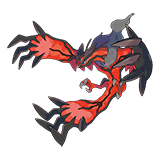 With so many Championship Points on the line, players brought their best strategies to the competitions in May. Before the tournaments began, it seemed as though teams using Groudon and Xerneas reigned supreme in the 2016 Video Game Championships format. Teams using other duos—usually Kyogre and Groudon, Rayquaza and Kyogre, or Groudon and Yveltal—had been less successful early in the season, though there were signs that teams featuring both Primal Kyogre and Primal Groudon were making up ground.
Read on to find out which strategies came out on top in May, and take advantage of the opportunity to check out all the teams from North America and Europe.
Primal Reversion Rules Week One
The May tournaments started off with a bang on May 13, leading with the Seattle Regional Championships in North America and the UK National Championships, broadcast live from Liverpool.
Trainers do their best to win each competition, but it was quickly apparent that the level of play at the UK National Championships in Liverpool greatly exceeded what we'd seen at the smaller Regional Championships in the US earlier in the year. Most of the top players from all of Europe were in attendance, and they brought with them some of the strongest strategies we've seen all season. Over the course of the weekend we saw each of the major team archetypes of the 2016 Championship Series season make an appearance—each played with impressive patience. Players had to work hard for each knock out all weekend, treating spectators to intense battles that went down to the wire.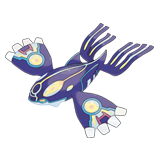 One trend that quickly emerged was the increasing popularity of the "Double Primal" teams containing both Primal Kyogre and Primal Groudon. It seemed at least one player was using such a team each round on the live stream, and in the end Alejandro Gomez was able to earn the title of UK National Champion using a team featuring Kyogre and Groudon. Many of Alejandro's final matches took place on the live broadcast, including close matches against Eric Rios's Primal Kyogre and Mega Rayquaza team and the finals against Ethan Hall's Primal Groudon and Xerneas team.
We wrote about Alejandro in our tournament preview, where we mentioned he had inspired a team later used by fan-favorite Aaron Zheng during the Winter Regional Championships. While Alejandro stuck with Kyogre and Groudon as his restricted Pokémon, he made some large changes to the rest of his team. The most important change may have been selecting Cresselia instead of Bronzong for this competition. Many opponents may have assumed Alejandro's Cresselia knew the move Trick Room to maintain the basic strategy used by his old team, but this Cresselia instead controlled battles in other ways using Thunder Wave and Icy Wind. Alejandro was again a trendsetter: many Trainers adopted a similar Cresselia for their own teams during the remaining tournaments in May.
Perhaps the most surprising story out of Liverpool was Luis Lopez's 4th place finish. His team featured two Pokémon we rarely see in tournament play: Ditto and Mandibuzz. Ditto's Imposter Ability allows it to instantly transform into the foe across from it. Relying on Imposter to replicate a powerful opponent is risky, but it sometimes enabled his team to have a third restricted or second Mega-Evolved Pokémon. His Mandibuzz proved to be a disruptive supporting Pokémon, using Rock Tomb to reduce the Speed of its foes, Foul Play to deal damage to opponents with high Attack stats, and the Overcoat Ability to ignore Rage Powder and Spore.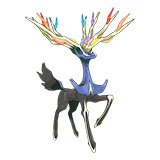 Even the well-tested duo of Groudon and Xerneas received a breath of fresh air in Liverpool. Ethan Hall's incredible ability to get Xerneas on the field and using Geomancy safely late in battles was magical, and his performance opened the eyes of many Trainers who had been using Xerneas more aggressively earlier in the season. Ethan's impressive strategic play may have helped some Trainers refine their strategies for the rest of May's tournaments, as the success of teams using the Groudon and Xerneas duo improved significantly during the final two weeks of competition.
In North America's Seattle Regional Championships, Thomas Nishimura took home the crown with his own Double Primal team. While Thomas and Alejandro both used Primal Groudon and Primal Kyogre on their teams, Thomas's choice to include Weavile and Amoonguss on his team allowed him to battle with a more offensive playstyle than we saw from Alejandro's Cresselia and Kangaskhan. Where Alejandro slowly ground out battles against his foes using Pokémon that were tough to knock out, Weavile's speedy Fake Out and Feint moves allowed Thomas to instead make aggressive plays and pick up unexpected knock outs. Thomas was also using a Kyogre that knew Icy Wind, a tricky tactic we mentioned leading up to the tournament that left his opponents out in the cold in Seattle. Runner-up Hongyu Zhu's team featured Rayquaza, Kyogre, Crobat, Ferrothorn, Thundurus, and Manectric, marking Seattle as one of the first major tournaments in North America that didn't feature a team using the duo of Groudon and Xerneas in the finals.
Turning Tides
The weekend of May 21 opened with the livestreamed German National Championships. After many of the top players in Europe put up impressive finishes in Liverpool, there was more on the line than ever for players in Kassel. Only the Top 16 players in Europe receive a Travel Award and a Day 2 invitation to the 2016 World Championships, and after the first week of play it was clear that the number of Championship Points needed to make it to San Francisco would be greater than many players expected.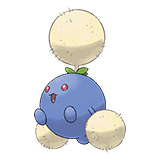 The biggest change in the field from Liverpool to Kassel was certainly the resurgence of teams using Xerneas and Groudon. In Liverpool, the story wasn't just that few teams using this duo were successful—it was that few players had chosen teams featuring the previously popular duo at all. Xerneas and Groudon came back with a vengeance in Kassel, sealing five Top-8 finishes. In the end, it was 2013 World Champion Arash Ommati who became a National Champion for the first time, making him the first video game player to win World, National, and Regional Championships all in the Masters Division. As he did in Liverpool, he used a team featuring Groudon and Yveltal, completed by the rarely seen Jumpluff.
On the livestream in North America, we saw Diana Bros win her first Regional Championship in Madison, Wisconsin. As with Alejandro Gomez and Thomas Nishimura, her team featured Kyogre and Groudon. Diana set herself apart by choosing to include both Ferrothorn and Bronzong on her team. The duo of Steel-type Pokémon she selected were a great fit for tournament play in North America, where teams using the Fairy-type Xerneas were still extremely popular despite a poor performance during early May.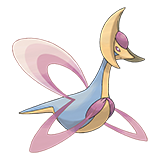 Groudon and Xerneas combined for their first Masters Division May tournament victory at the Regional Championships in Athens, Georgia. 2015 US National Champion Toler Webb was able to pick up the victory in Athens, accomplishing a similar feat as Arash by winning each level of major tournament. (Toler also won the 2012 Senior Division World Championships.) Toler's team had the Smeargle and Salamence we've come to expect from Groudon and Xerneas teams, but he switched things up by completing his team with Cresselia and Weavile. Toler's Cresselia was taught similar moves to the Cresselia used by Alejandro Gomez, with the two Cresselia sharing Thunder Wave, Icy Wind, and Skill Swap. Toler made the notable difference of teaching his Cresselia Psychic instead of the Gravity move Alejandro taught his Cresselia, enabling Toler's Cresselia to dish out some damage on its own when necessary.
A Big Step Back
Trainers preparing for the final three North American Regional Championships were given a lot to think about from the first two weeks of events. One prediction many Trainers may have made was that Groudon and Xerneas were no longer the most important duo to be concerned with, as three of the first five events were won by the pairing of Groudon and Kyogre. Players who expected Double Primal teams to continue their dominance were in for some surprises during week three.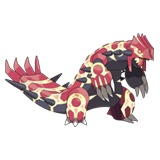 Instead, it was Groudon and Xerneas that teamed up to win the three remaining North American Regional Championships in dominating fashion. Eleven of the 24 teams that made it to the Top Cut of Masters Division events in the final weekend of play featured Groudon and Xerneas, the second highest mark of May. (Nine of the 16 teams from the first week used Groudon and Kyogre.)
Paul Chua has been one of the most consistent players in North America this season, and he became Champion again after battling in a star-filled Top Cut in Massachusetts. Paul's team featured five of the normal "big six" members, but he replaced Talonflame like most of the other Trainers did who found success with Xerneas and Groudon. The Cresselia that Paul replaced Talonflame with set him apart, as he did not use the Thunder Wave and Icy Wind combination used by so many other players, instead teaching it only Trick Room to control Speed. Paul's opponent in the finals, Enosh Shachar, turned many heads with his innovative team. Enosh was the only Masters Division finalist in any of the big May tournaments not to use one of the four major team archetypes—instead basing his team around the unexpected combination of Rayquaza and Groudon. Enosh's Groudon was trained to use only special attacks, including  a surprising Thunderbolt. His Rayquaza held an Assault Vest, using a similar strategy to one we'd seen from Lee Provost's Rayquaza and Kyogre team over in Europe.
The Kansas City Regional Championships may have featured fewer total players than most other Regionals, but the event still managed to hit its normal quota for teams using Xerneas and Groudon. Ian McLaughlin was able to come out on top, and unlike the previous Xerneas and Groudon players, he did keep Talonflame on his team. The other three teams that made it to the semifinals in Kansas City also had Xerneas, Groudon, Kangaskhan, Salamence, and Smeargle in common, but each swapped out Talonflame: Collin Heier and Oliver Valenti used Cresselia, while Mike Suleski used Raichu.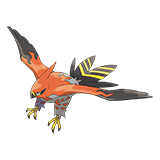 The final Spring Regional Championships event—in Salt Lake City, Utah—was also won by a team using Xerneas and Groudon. Riley Factura specialized his team by dropping Talonflame and Smeargle from the usual mold, and instead selecting Amoonguss and Thundurus. Thomas Nishimura followed up his victory in Seattle with a second place finish in Utah, again using his Double Primal team, while another Double Primal team finished third.
Players all over the world are preparing to make a run at the 2016 World Championships in August, but Trainers in North America and Italy have one more step on their journeys. European players will have one more chance at major Championship Points this weekend at the Italian National Championships, so make sure to check out the tournament at Pokemon.com/Live. North American players are preparing for the US National Championships on July 1–3, the one and only opportunity at Nationals-level Championship Points for video game players in North America.
Follow Pokemon.com/Strategy for Pokémon TCG and video game strategy and analysis, and keep an eye on Pokemon.com for more information about future tournaments.