By Stéphane Ivanoff, Contributing Writer
Look at some of the best Pokémon TCG decks around today: Pikachu & Zekrom-GX, Arceus & Dialga & Palkia-GX plus Zacian V, Dragapult VMAX... What do they have in common? They all use Pokémon-GX or Pokémon V as their main attackers—that is, Pokémon that give up more than one Prize card when they're Knocked Out. With their massive HP, these Pokémon can take several hits from smaller Pokémon and last longer, significantly offsetting this drawback.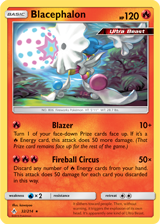 But what if there was a Pokémon that only gave up one Prize card when Knocked Out, but that still had the power to Knock Out any Pokémon in one hit? Such a Pokémon would have a huge advantage in the Prize-card race. That Pokémon exists: Blacephalon. Without relying on Weakness, Blacephalon can take down any Pokémon with its Fireball Circus attack—as long as you have enough Energy in hand.
Building a deck in a way that allows you to use Fireball Circus every turn is a challenge, but as a Blacephalon expert, I'm here to show you what such a deck looks like and how to play it! And even if you're already familiar with this archetype, keep reading: Sword & Shield—Rebel Clash brought the deck some new and unique tricks!
The Basics
Blacephalon needs 3 Fire Energy to use Fireball Circus. This means it can be powered up in one turn by attaching your Energy for the turn, and then attaching two more with Welder, which also draws cards. Since Blacephalon has only 120 HP, we should prepare for the worst and assume that it will be Knocked Out in one hit after attacking. This means we want to charge up a new Blacephalon every turn, so Welder is the only Supporter we want to play in the deck. Playing only Welder is not a new concept; other decks, such as Fire Toolbox and Mewtwo & Mew-GX, also include no Supporters other than four copies of Welder.
Where Blacephalon differs from these decks is that our main Pokémon needs us to have Energy in hand, not just in play. We need more ways to find Fire Energy every turn, and this is achieved thanks to three key Item cards: Fiery Flint, Fire Crystal, and Energy Retrieval.
Blacephalon has been around for a bit: it was released in Sun & Moon—Unbroken Bonds, and Nathaniel Kaplan used it to make Top 4 at last year's North America International Championships. Since then, the deck has gone through a few changes as players experimented with various draw engines. Early in the season, Blacephalon was paired either with Pidgeotto, whose Ability lets you draw cards every turn; or with Green's Exploration, which could search up specific Trainer cards, including Beast Ring for another way to power up Blacephalon.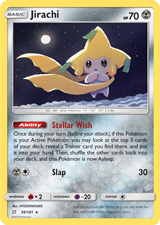 However, opinions have shifted, and many agree that the most effective way to draw your key Trainer cards right now is by using powerful Abilities on Basic Pokémon. Jirachi's Stellar Wish is perhaps the best one, allowing us to dig for a Trainer card. Oricorio-GX's Dance of Tribute can draw three cards every turn after one of our Pokémon gets Knocked Out. And Zacian V's Intrepid Sword can also be used to draw cards in the early turns, before we start attacking. Finally, any deck that's full of Fire Energy benefits from Heat Factory Prism Star.
With those cards in mind, here is my current list for this deck. I'm excited to try it once tournaments resume, but for now I've had a lot of success online with it!
Energy Cards
14

Fire Energy
Trainer Cards
4

Welder

1

Heat Factory ◇

1

Ultra Space

4

Fiery Flint

4

Fire Crystal

4

Quick Ball

4

Scoop Up Net

3

Switch

2

Energy Retrieval

2

Escape Board

1

Great Catcher

1

Ordinary Rod

1

Pal Pad