Ghastly Ghost-type Pokémon are on the prowl, and even notoriously sweet Pokémon like Pikachu and Eevee are embracing the season of scares with the Pokémon Center's Spooky Celebration. The collection starts haunting the Pokémon Center on September 13, offering seasonal products that range from the ghoulish to the gourd-geous. Treat yourself to Spooky Celebration decor, apparel, and more to receive a treat bag gift with purchase in every Halloween order.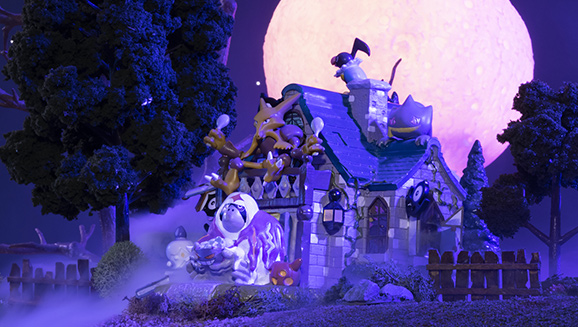 Tour the harrowingly adorable Haunted Pokémon Village, where you can drink pumpkin spice tea with Zorua and Pumpkaboo, splash through the Frightening Fountain with Muk and Croconaw, check out the Ancient Archives library if you dare, and hit the Tasty Treats candy shop to stock up on goodies with Gible and Misdreavus.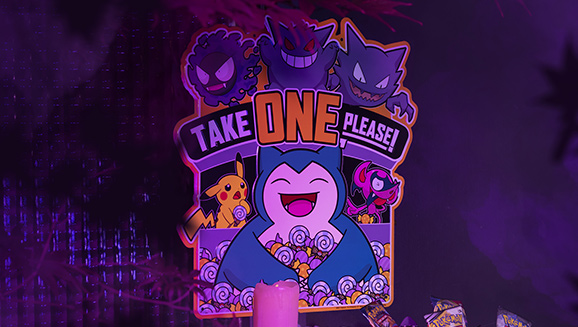 Be the ghost with the most with home decor products, including spooky signs warning guests about mischievous Ghost-type Pokémon and Pokémon-inspired candy bowls that are a treat in and of themselves. Scrounge up some scares with outdoor statues that will scare and delight guests, featuring Enchanting Eevee, Lurking Gengar, and Spooky Pikachu.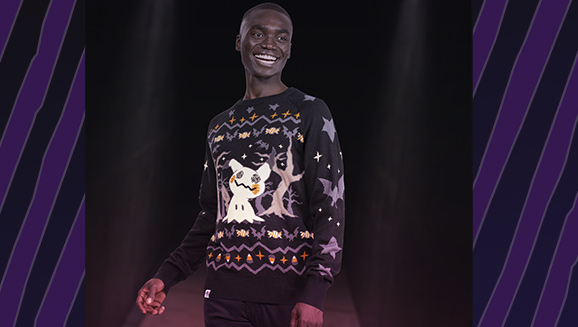 Never watch a scary movie alone with the Pokémon Pumpkin Celebration Poké Plush featuring Pikachu decked out in its Halloween finest to invite you to a spook-tacular party. All the cool Pokémon will be there, including a plush Snorlax who looks ready to eat all the treats, precious Piplup, dapper Litwick, and more. And because the Pokémon are wearing their best outfits, you'll want to dress for the occasion as well with your finest scare wear: join the scare squad, and stay warm for late-night antics with sweaters and hoodies straight out of your favorite Halloween nightmares.
Join the Spooky Celebration at the Pokémon Center.