Next time you're out adventuring with Pokémon GO, you can show your team spirit with the Pokémon GO Teams collection from the Pokémon Center! Whether you're on Team Mystic, Team Valor, or Team Instinct, these terrific products will show the world where your allegiances lie. You'll find a wide range of shirts in various styles featuring the Pokémon GO logo along with the emblem of your chosen team. Fleece varsity hoodies are available to keep you warm while you're taking on raids, and you can top off your ensemble with a stylish team baseball cap.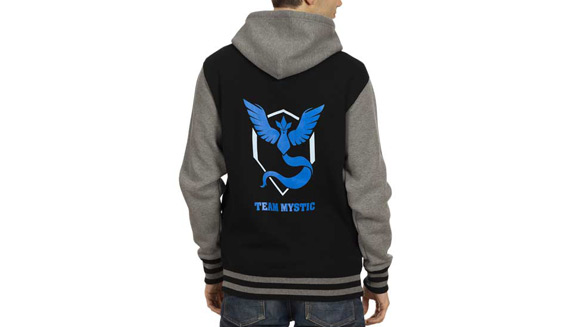 Of course, dedicated Pokémon GO Trainers do a lot of walking, so you'll want to have your team's 27 oz. water bottle on hand to keep yourself hydrated, too!
Head over to the Pokémon Center now to check out the collection—more items are coming soon! And remember to subscribe to the Pokémon Trainer Club newsletter to stay up to date on the latest Pokémon Center releases!