The recent Pokémon Presents has delivered loads of news that should thrill just about any Pokémon fan. This special presentation revealed a number of incredible game announcements, plus exciting updates to Pokémon GO and Pokémon Sword and Pokémon Shield. Read on for a wrap-up of Pokémon Presents and links to learn more about these great games.
New Pokémon Snap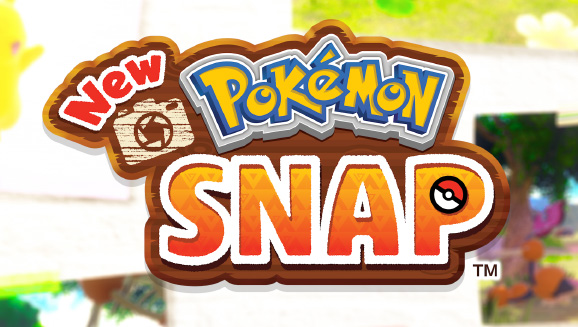 For over 20 years, Pokémon fans have been wondering when there would be a follow-up to the hit Nintendo 64 game Pokémon Snap. We're excited to say that the time is now! New Pokémon Snap for Nintendo Switch is (as the title suggests) an all-new adventure through beautiful islands filled with Pokémon that are just waiting to be captured—through the lens of your camera.
Pokémon Sword and Pokémon Shield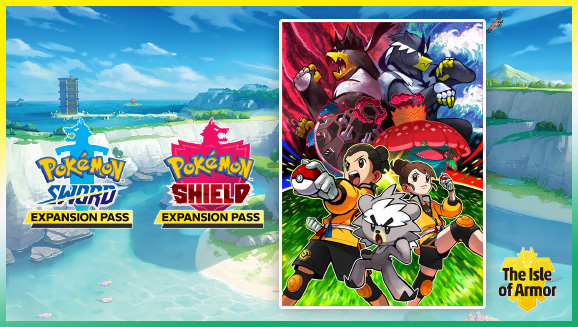 The Isle of Armor, the first part of the Pokémon Sword Expansion Pass and Pokémon Shield Expansion Pass, has launched. The Galar region has gotten even larger, giving players new areas to explore and new Pokémon to encounter. To celebrate, a special Max Raid Battle featuring the Mythical Pokémon Zeraora will be available. If one million players manage to win this Max Raid Battle while it's available, Trainers can receive a Shiny Zeraora to add to their team!
There's even a nod to The Isle of Armor in Pokémon GO. Galarian Farfetch'd will appear in the mobile title, and Pokémon GO players will receive an avatar item inspired by the training clothing that you can wear in the Pokémon Sword and Pokémon Shield expansion.
Pokémon Café Mix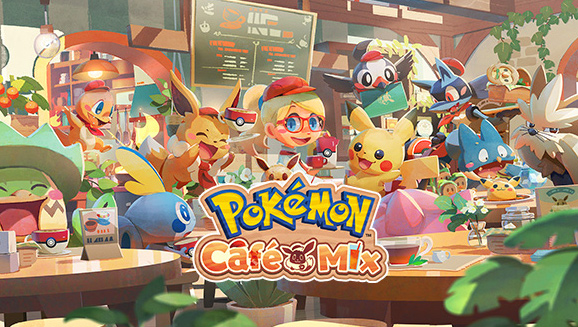 If you want some puzzling Pokémon fun on the go, Pokémon Café Mix is a pretty sweet game that's coming soon to Nintendo Switch and iOS and Android devices. In this game, you link together Pokémon icons to solve puzzles. As you play, you also create a bustling café full of Pokémon customers. Get prepared early to see how extensive your Pokémon Café can get by preloading, preordering, or preregistering this free-to-start game today.
Pokémon GO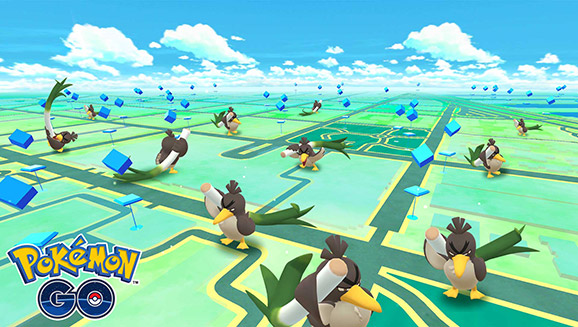 This year, Pokémon GO Fest will be completely digital, allowing Pokémon GO players from around the world to take part in the fun. There will also be a certain Pokémon making an appearance in the game this year that players will definitely want to add to their team. The other big Pokémon GO news from the presentation is that Mega Evolutions are coming to the game! Details are coming soon on this exciting new feature, but for now, look forward to seeing some powerful Mega-Evolved Pokémon in the real world.
Pokémon Smile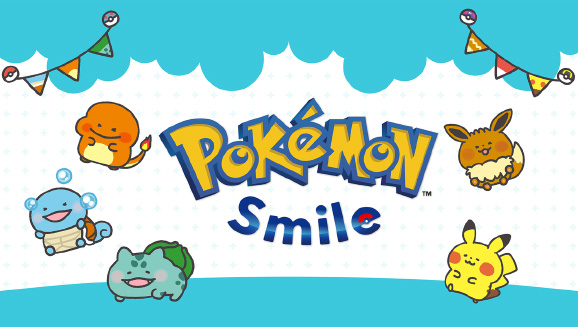 Pokémon Smile is an app for mobile devices that helps children develop good tooth-brushing habits. Oral hygiene might not always be fun for kids, but it becomes a lot more enjoyable when you're brushing your teeth to defeat nasty bacteria and help out some Pokémon friends. Pokémon Smile is available to download now at no cost, so get those bristles ready!
Quite a lot to take in, eh? There's plenty of Pokémon fun on the way, so be sure to check back in with Pokemon.com for more updates.