The latest Pokémon Presents on August 3, 2022—hosted by Takato Utsunomiya, Chief Operating Officer of The Pokémon Company—has revealed new information about the upcoming Pokémon Scarlet and Pokémon Violet games arriving on the Nintendo Switch November 18, 2022. This presentation also included updates for Pokémon GO, Pokémon UNITE, and Pokémon Café ReMix, along with a brief teaser for Pokémon Masters EX hinting at some exciting upcoming features.
Notice: If you click on the YouTube video above, you will leave Pokemon.com. The Pokémon Company International is not responsible for the content of any linked website that is not operated by The Pokémon Company International. Please note that these websites' privacy policies and security practices may differ from The Pokémon Company International's standards.
---
Chris Brown, the Director of Global Esports and Events Producer of The Pokémon Company International, also provided more details about the 2022 Pokémon World Championships, which are being held August 18–21, 2022, in London, England.
You can rewatch this Pokémon Presents above and check out this wrap-up for an in-depth recap of what was shown.
Pokémon Scarlet and Pokémon Violet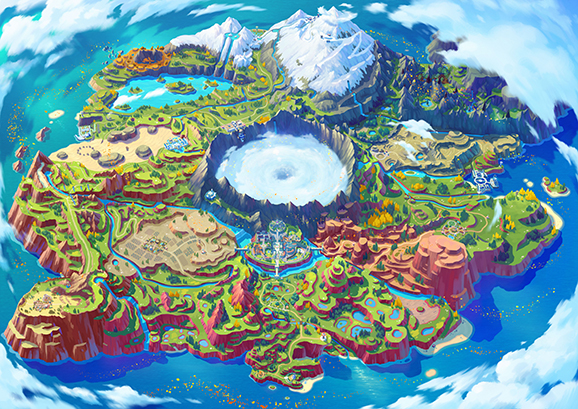 During this presentation, we got to see more of Koraidon and Miraidon, the Legendary Pokémon that will join you on your adventure through the Paldea region in Pokémon Scarlet and Pokémon Violet. In these eagerly-awaited open-world RPGs, you'll take on the role of a student at a prestigious academy. There, you'll meet many new friends and embark on a Treasure Hunt to discover three grand stories—one of which includes the traditional Pokémon journey of challenging eight Pokémon Gyms with the aim of becoming a Champion.
There are plenty of new Pokémon to be found in the Paldea region, including a regional form of Wooper. You'll also meet the delightfully squishy Fidough, as well as Cetitan, who can freeze its surroundings with its horn. But Paldea isn't just home to new Pokémon—the mysterious Terastal phenomenon makes Pokémon shine like gems, provides a boost to a Pokémon's type, and can even change some Pokémon's type based on their Tera Type! You'll be able to catch Pokémon with rare Tera Types by taking part in Tera Raid Battles with up to three other Trainers.
Visit the Pokémon Scarlet and Pokémon Violet official site for more details.
2022 Pokémon World Championships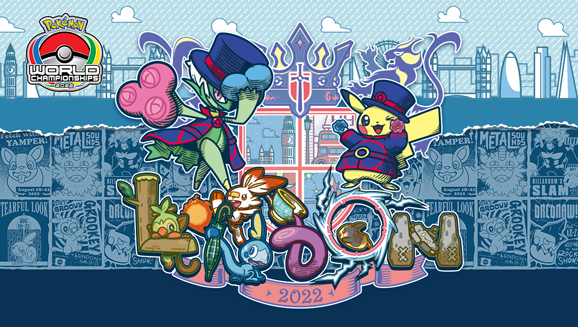 The 2022 Pokémon World Championships are fast approaching. Thousands of Pokémon Trainers will gather from around the world to take part in exciting competitions in the Pokémon Trading Card Game, Pokémon Sword and Pokémon Shield, and Pokkén Tournament DX. And for the first time, Pokémon GO and Pokémon UNITE competitions will give Trainers the chance to prove their skills and become the first-ever World Champions in those categories! There was even a look at the special 2022 Worlds–exclusive Pikachu plush that will only be available at the World Championships venue's Pokémon Center pop-up. If you're unable to attend the event in person, you'll still be able to enjoy all the action with dedicated livestreams for each competition.
Visit the 2022 Pokémon World Championships official site for more details.
Pokémon GO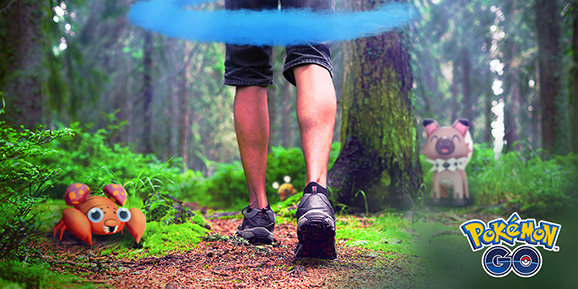 In Pokémon GO, creatures known as Ultra Beasts have been appearing at Pokémon GO Fest events all over the world. Don't worry if you haven't been able to attend one of those events, as these Ultra Beasts will gather together during the Pokémon GO Fest 2022: Finale, a global event that can be enjoyed by all Trainers on August 27, 2022. Trainers may additionally encounter Pokémon that they might not normally see in the wild, and there will be Special Research that grants an encounter with the Mythical Pokémon Shaymin.
You can also attract Pokémon not normally seen in your area with the new Daily Adventure Incense—a special Incense that can be used once a day and lasts for 15 minutes. Keep a close watch, as this new Incense might even attract Legendary Pokémon!
Pokémon UNITE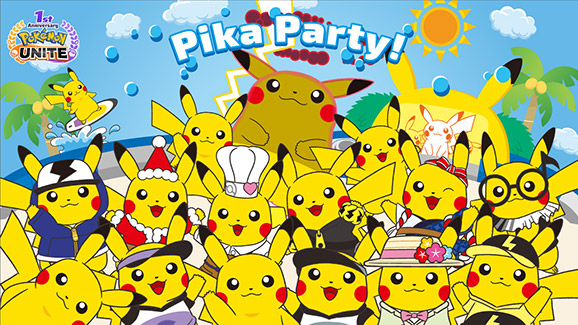 Pokémon UNITE recently celebrated its first anniversary! To commemorate this milestone, new Pokémon and features are being added to the game along with many events and campaigns. The celebration begins with Pika Party, a new type of quick battle available to play now. In these electrifying matches, all Pokémon on the field—both wild and player-controlled—are Pikachu!
Additionally, the Ultra Beast Buzzwole has joined Unite Battles. Its Beast Boost Ability will temporarily increase its movement speed and basic attack speed each time it knocks out an opposing Pokémon.
More events are planned for September. For now, be on the lookout for a first-anniversary special present including Unite licenses and Holowear for Blastoise, Pikachu, Snorlax, Lucario, and Sylveon.
Visit the Pokémon UNITE official site for more details.
Pokémon Café ReMix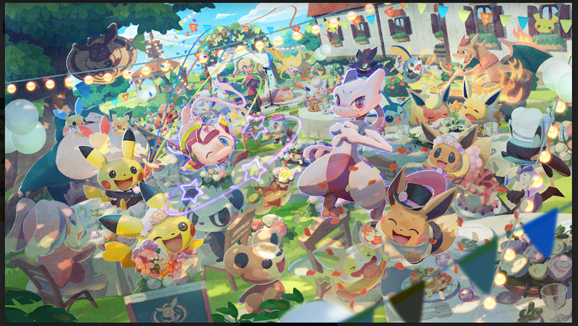 Finally, the Legendary Pokémon Mewtwo has returned to Pokémon Café ReMix. Prepare lots of delicious drinks and dishes in a one-minute cooking challenge to fill Mewtwo up, and it will join your café staff. You can check out the August 2022 Pokémon Presents for some cooking tips that will help you accomplish this tasty goal. In addition to Mewtwo, you'll also have a chance to add Victini and Latias to your staff, with Latios scheduled to appear in the future.
Keep checking Pokemon.com for the latest news and updates about all the games and events that were shown in this Pokémon Presents!