If you're looking for exciting updates about soon-to-be-released Pokémon games or titles already in circulation, the latest Pokémon Presents took place on August 18, 2021. And fortunately, it was a veritable smorgasbord of exciting information. Read on to find out what was revealed!
Pokémon Legends: Arceus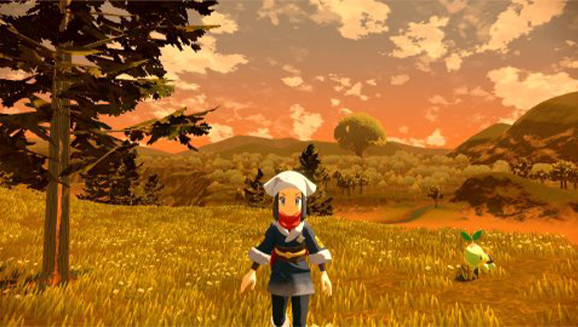 Adventure through the Sinnoh region of the past—before it was even called Sinnoh. Many years ago, the land was called the Hisui region, and that is the setting of Pokémon Legends: Arceus, scheduled for release on January 28, 2022. Visit Jubilife Village, join the Galaxy Expedition Team, and embark on survey outings across the Hisui region. Discover and catch new Pokémon—like Hisuian Growlithe, Hisuian Braviary, Wyrdeer, and Basculegion—to complete the Hisui region's first Pokédex.
Pokémon Legends: Arceus is available for preorder on Nintendo eShop starting August 18, 2021. For more details, visit the Pokémon Legends: Arceus official site.
Pokémon Brilliant Diamond and Pokémon Shining Pearl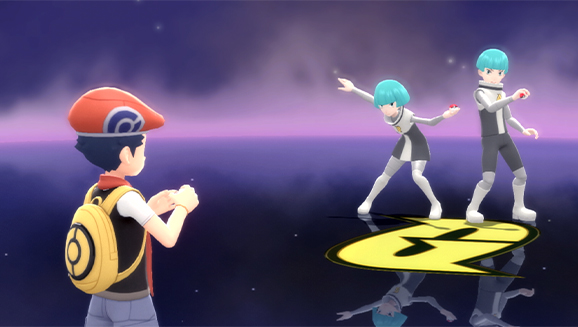 The original Sinnoh adventure is reborn with the November 19, 2021, release of Pokémon Brilliant Diamond and Pokémon Shining Pearl. Meet Professor Rowan, get ready to go toe-to-toe with the villainous Team Galactic, and explore the Grand Underground sprawling far and wide beneath the Sinnoh region.
Look forward to exciting Super Contest Shows, in which your Pokémon can dance to the rhythm of the music, show off a cool move, and aim for a successful show. Or head to the Union Room to battle and trade with other Trainers. You can also change into your favorite fashions, walk with your partner Pokémon, and customize your Capsule Decoration!
To celebrate the launch of Pokémon Brilliant Diamond and Pokémon Shining Pearl, a special Nintendo Switch Lite Dialga & Palkia Edition will also be available November 5, 2021.
Pokémon Brilliant Diamond and Pokémon Shining Pearl are available for preorder on Nintendo eShop starting August 18, 2021. Visit the Pokémon Brilliant Diamond and Pokémon Shining Pearl official site for more information.
Pokémon UNITE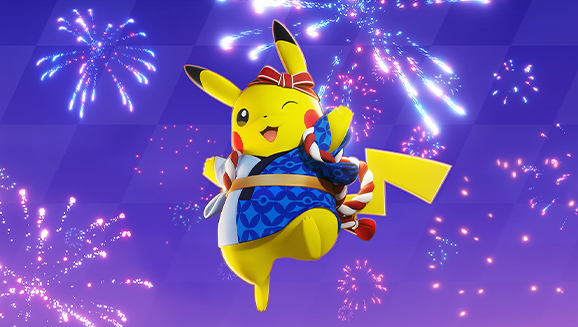 Pokémon UNITE was released on Nintendo Switch on July 21, 2021, and soon, Trainers will get a new way to play with the release of the mobile version on September 22, 2021. Preregistration has already kicked off on the App Store and Google Play Store. If you haven't preregistered already, there's an added incentive to do so. If preregistration totals reach 2,500,000, participants will receive a Pikachu Unite license. And if preregistration numbers hit 5,000,000, participants will get a special Holowear—Festival Style: Pikachu!
If and when those thresholds are reached, claim the Pikachu Unite license and Holowear by logging in to the mobile version of Pokémon UNITE and completing the log-in event by October 31, 2021, at 7:59 a.m. PDT. Players who already have the Pikachu Unite license will receive Aeos coins instead.
Lastly, look forward to battling as Mamoswine and Sylveon in Pokémon UNITE! Both have been announced as new playable Pokémon that will be available soon.
Remember that players can also log in to the Nintendo Switch version of Pokémon UNITE right now to receive a Zeraora Unite license as a special gift. If you link the same log-in account to both the Nintendo Switch and mobile versions, you'll be able to use Zeraora in the mobile version when it launches, too.
Head to the Pokémon UNITE official site to learn more.
Pokémon GO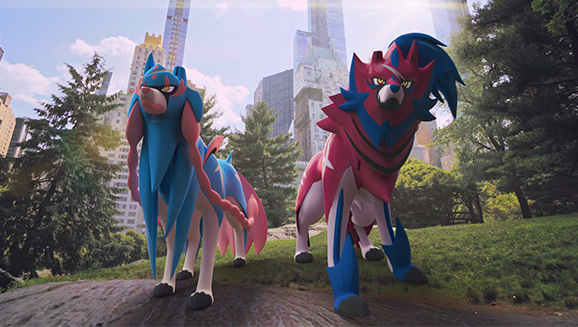 New Pokémon from the Galar region will be making an appearance in Pokémon GO from August 20, 2021, to August 31, 2021! Keep an eye out for Wooloo, Skwovet, and Falinks in the wild so you can add them to your Pokédex during this time. The Legendary Galarian Pokémon Zacian will be making its Pokémon GO debut in five-star raids from August 20 to 26, too. And, the second part of the Hero duo, Zamazenta, will be appearing in five-star raids from August 26 to September 1.
Pokémon Masters EX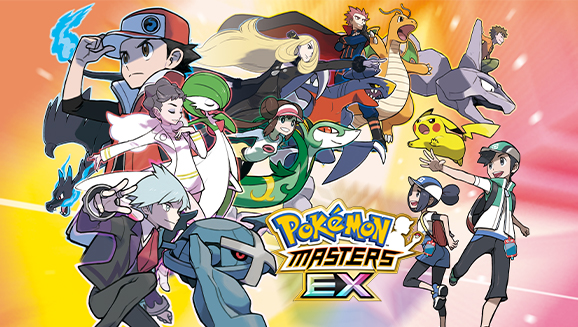 The power of Dynamaxing has arrived on Pasio in Pokémon Masters EX's new legendary event, Howling Shield of Eternity. From now until September 15, 2021, at 10:59 p.m. PDT, you can help Hop, Gloria, and Leon as they try to help the Legendary Pokémon Eternatus, who has arrived on the island along with a mysterious meteor. Playing through the event will reward you with the sync pair Hop & Zamazenta, gems, and other useful items. During the event, Sygna Suit Leon & Eternatus will also be making their debut in the sync pair scout, so you'll have the opportunity to add them to your team.
Additionally, keep your eye out for the return of N and other exciting sync pairs soon as part of the Pokémon Masters EX two-year anniversary celebration! N will be wearing an interesting new outfit and be paired with a Pokémon capable of doing damage to all foes at once.
Be sure to check out an intriguing new story arc launching in September. Villainous organizations are stirring in what is sure to take the plot in a darker direction.
Those are only some of the bigger plans to celebrate the two-year anniversary. Stay tuned for more details.
Lastly, log in to Pokémon Masters EX to receive 3,000 gems as a post–Pokémon Presents gift!
Get the full details on the Pokémon Masters EX Shield of Eternity event.
Pokémon Café ReMix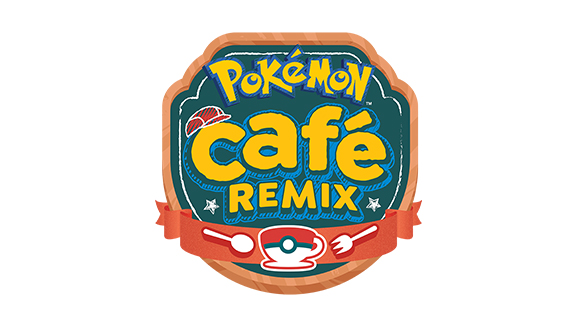 Pokémon's touch-based puzzle game for Nintendo Switch and mobile devices is getting an exciting revamp this fall, along with a new name! A ton of new Pokémon are being added to the game, and with them come new dress-up options. Puzzles have been refreshed, too, and include exciting new gameplay elements! And look forward to new ways to grow and develop the Pokémon staff of your bustling café.
For the latest Pokémon news, check back regularly at Pokemon.com.