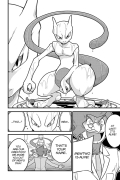 The Legendary Pokémon Mewtwo recently struck back in Pokémon: Mewtwo Strikes Back—Evolution, the first CGI animated Pokémon movie. Now, courtesy of VIZ, you can relive this exciting adventure in manga form. With story and art by Machito Gomi, this comic adaptation tells the tale of Mewtwo, a Legendary Pokémon created by a team of researchers based on the fossil of the Mythical Pokémon Mew.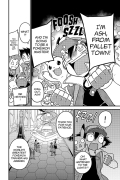 Intended as a tool of destruction, Mewtwo becomes aware of its human creators' plans and seeks revenge. When Ash, Pikachu, and their friends find themselves in the center of the conflict, our heroes must battle to overcome Mewtwo's challenge. Only by working together can they save the world of Pokémon and help Mewtwo discover a new meaning for its existence.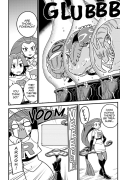 The Pokémon: Mewtwo Strikes Back—Evolution manga is available now wherever manga is sold. You can also find it on VIZ Media digital partner platforms including the comiXology, Google Play, and Nook stores.