Get ready to party, Trainers! It's 2021, which marks 25 years of Pokémon. That's a quarter-century of awesome video games, exciting animation, cool cards, and so much more. To mark this auspicious occasion, a yearlong celebration including music collaborations, remembrances of previous travels through the world of Pokémon, special Pokémon Trading Card Game collections, and plenty more excitement is about to kick off.
Notice: If you click on the YouTube video above, you will leave Pokemon.com. The Pokémon Company International is not responsible for the content of any linked website that is not operated by The Pokémon Company International. Please note that these websites' privacy policies and security practices may differ from The Pokémon Company International's standards.
---
Of course, every party needs a great playlist, and to that end, Pokémon is teaming up with Universal Music Group and some of the biggest names in music to create a global music celebration dubbed P25 Music. Expect new songs from a wide range of musicians, featuring rising artists and award-winning superstars like pop icon Katy Perry. More details, including additional performer surprises, will be announced throughout the year.
25 Years of Fun
The world of Pokémon has grown quite a bit since the first Pokémon video games debuted in Japan back in 1996, and such a long and varied journey deserves a look back. You can relive your travels through the series' many regions at a new website that will serve as the hub for fan celebration activities. You'll begin with the recently discovered Galar region from Pokémon Sword and Pokémon Shield before eventually ending with the classic Kanto region from the original Pokémon Red and Pokémon Blue games. This site will also feature monthly events for music and all sorts of other incredible 25th anniversary events, so check in often to ensure you don't miss a minute of the fun!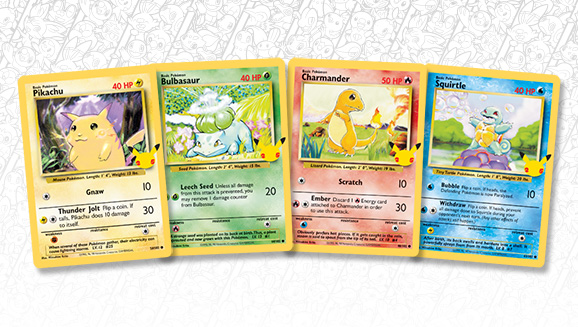 Pokémon TCG players can look forward to 25th anniversary-themed collections of the Pokémon TCG later in 2021. Fans will soon be able to collect oversize cards featuring Pikachu and beloved first partner Pokémon of the various regions as well. You'll also see 25 years of Pokémon being celebrated through Pokémon animation and mobile games like Pokémon GO and Pokémon Masters EX, and there will be even more big announcements as the year goes on.
Party in Style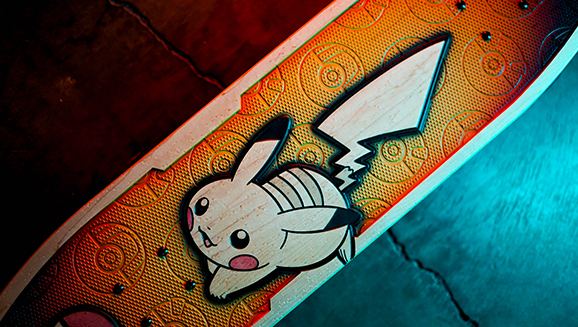 And this isn't even everything the world can expect from Pokémon in 2021. During the year, there will be plenty of commemorative products available at the Pokémon Center, starting with a preorder for a limited edition 25th anniversary-themed skateboard by industry craftsman Bear Walker starting January 19. Pokémon is also working with other well-known brands such as General Mills, Levi's, McDonald's, Jazwares, Scholastic, Mattel, Funko, and The Wand Company to create more unique promotions and merchandise. Additional partners and their roles in the celebration will be announced throughout the year.
In the meantime, you can check out a special trailer kicking off the celebration by visiting the official Pokémon YouTube channel. Get ready: you have an exciting year full of new journeys ahead!
Katy Perry photo by Christine Hahn.