Poor Detective Pikachu is feeling pretty down in this Wrinkled-Face Plush based on one of the little guy's most memorable scenes from the POKÉMON Detective Pikachu live-action movie. You can find this highly sought-after plush now at the Pokémon Center.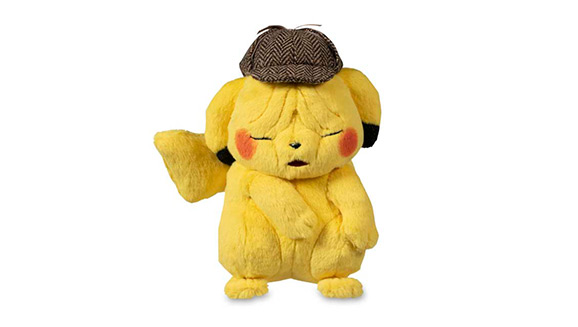 Being a world-class detective can be tough, you know? It's not all high-tension interrogations, refreshing coffee breaks, and thrilling confrontations with Legendary Pokémon—sometimes the pressures of the job can seem a bit overwhelming. This 8-inch plush with its soft, fuzzy fur is perfect for snuggling…which will hopefully lift Detective Pikachu's spirits.
Quantities are limited on this lovably perturbed plush, so head over to the Pokémon Center now to get your POKÉMON Detective Pikachu Wrinkled-Face Plush before it's too late. And remember to subscribe to the Pokémon Trainer Club newsletter to stay up to date on the latest Pokémon Center releases!