Pokémon: Let's Go, Pikachu! and Pokémon: Let's Go, Eevee! players can add a uniquely colored Pokémon to their game by visiting a US Target store between May 11 and June 23, 2019. Pokémon: Let's Go, Pikachu! players can get a Shiny Eevee, while those playing Pokémon: Let's Go, Eevee! can get a Shiny Pikachu.
To receive one of these Pokémon, you'll need to download the new Pokémon Pass app for select iOS and Android devices. Pokémon Pass is available to download from the App Store and Google Play at no cost. You'll even get a bonus Detective Pikachu photo sticker when you download the app, too!
This app delivers exclusive digital rewards to Pokémon Trainer Club account owners when they're at designated retail locations. If you're an account owner and enter a participating Target store, Pokémon Pass will use geolocation to automatically notify you of nearby reward offerings. The app will then guide you through several prompts, including one to scan a special QR Code found in-store, so you can claim your Shiny Pikachu or Shiny Eevee.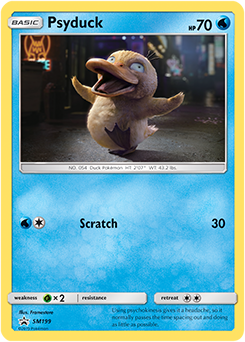 Additionally, if you visit Target on May 11, 2019, between 10 a.m. and 1 p.m. in your local time zone, you can celebrate the release of the POKÉMON Detective Pikachu movie with a special giveaway. Fans can receive a new Psyduck promo card for the Pokémon Trading Card Game and a movie poster. Supplies are limited, though, so don't wait!
Shiny Pikachu
Game: Pokémon: Let's Go, Eevee!
Level: 10
Moves:
Thunderbolt
Double Kick
Double Team
Thunder
Shiny Eevee
Game: Pokémon: Let's Go, Pikachu!
Level: 10
Moves:
Double-Edge
Iron Tail
Helping Hand
Facade