Have more fun getting ready to go back to school with a digital experience from Pokémon and Nabisco! Create and customize your own digital locker and enjoy some delicious snacks, too, by visiting Pokemon.com/NabiscoBackToSchool and unlocking your locker. Then be on the lookout for Pokémon Back to School displays at your local grocery store. There you'll find specially marked packages of Mini Nilla Wafers, Mini Chips Ahoy!, Mini OREO, and Ritz Bits.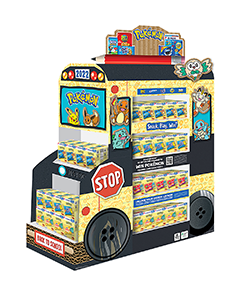 Enter the code printed on a qualifying Nabisco Multipack pouch to unlock one digital item in the Pokémon Back to School Digital Experience. You'll also find a sweepstakes that you can enter for a chance to win the Grand Prize package valued at approximately $3,705 and cool Pokémon Trading Card Game prizes on the website!
No purchase is required to enter the sweepstakes, which is open to residents of the 50 U.S./D.C and Puerto Rico who are 13 years of age or older. For full entry and prize details, see the Official Rules at www.NabiscoBackToSchool.com. The sweepstakes ends October 31, 2022.
Have fun and good luck!