The POKÉMON Detective Pikachu movie will arrive soon, and you can already start preparing for its release with a new line of incredible goods at the Pokémon Center. This line of official merchandise helps bring you into the world of Ryme City, with designs inspired by the places and events you'll see on the big screen.
Detective Pikachu loves a good cup of coffee, and the Hi-Hat Cafe is a great place for a world-class detective to fuel up. Pokémon Center's Hi-Hat Cafe apparel—including T-shirts, baseball caps, and hoodies—will make you feel like you're a regular patron. And yes, a Hi-Hat Cafe mug is also available. We understand you can use it to serve beverages other than coffee (a nice hot chocolate, perhaps?), but we probably wouldn't mention that to Detective Pikachu.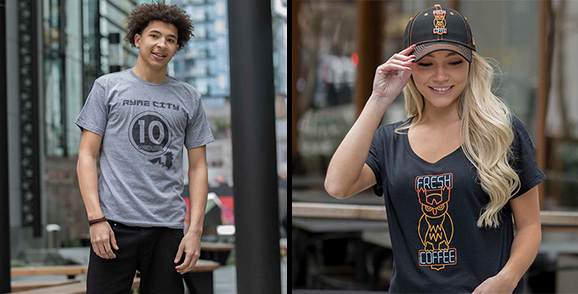 You can also show some Ryme City pride with T-shirts bearing the city's 10th anniversary logo, as well as a shirt, cap, mug, and mini badge pin for those interested in Ryme City's esteemed law enforcement organization. You'll feel like you've stepped right into the adventure when you're wearing an Unown T-shirt that matches Tim Goodman's outfit (look for it in the movie trailer). And thanks to a line of metal signs featuring the Hi-Hat Cafe, Ryme City Cycling Road, and Ryme City Watch Area, you can feel like you're walking Detective Pikachu's beat.
If you can't decide on a specific theme to show your excitement for POKÉMON Detective Pikachu, there are a variety of designs available in four-packs of pins, patches, and stickers. All three sets are perfect for adding a bit of Ryme City flavor to just about anything!
No matter what you choose, this official gear will get you ready for the movie's premiere. You can find all of this merchandise now at the Pokémon Center!