Notice: If you click on the YouTube video above, you will leave Pokemon.com. The Pokémon Company International is not responsible for the content of any linked website that is not operated by The Pokémon Company International. Please note that these websites' privacy policies and security practices may differ from The Pokémon Company International's standards.
---
There are over 1,000 Pokémon out there, and with so many wonderful potential partners, it's fun to take time to focus on one Pokémon to celebrate it and appreciate the joy it brings to the Pokémon world. Today, that honor falls on Lechonk, the lovable Hog Pokémon originally discovered in the Paldea region from the Pokémon Scarlet and Pokémon Violet games. See Lechonk in action in the video above, then make sure to check out these other fun appearances the little Pokémon is making as we Discover Pokémon Together.
Pokémon TCG Promo Card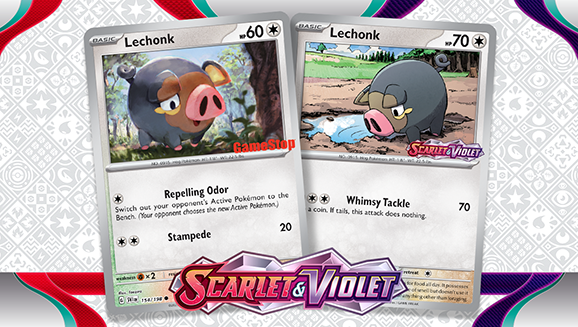 To celebrate the release of the new Pokémon Trading Card Game expansion, Scarlet & Violet, you can get a promo card featuring Lechonk at select retailers as a special gift with purchase.
Pokémon Center Goodies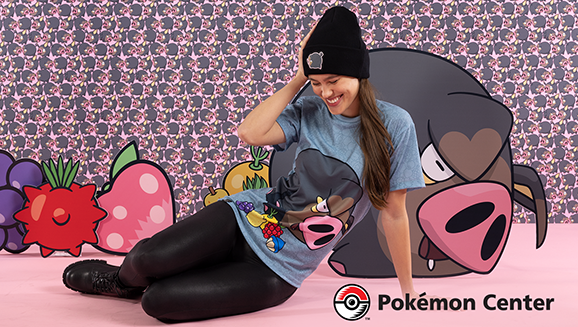 If you're looking to share your dedication to Lechonk with the world, the Pokémon Center has everything you need to make your feelings known. Check out the Lechonk collection for a variety of Lechonk shirts, hats, playmats, and pins.
Pokémon Scarlet and Pokémon Violet Distribution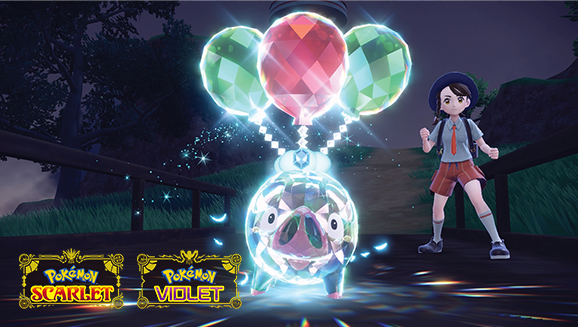 Round out your team in Pokémon Scarlet or Pokémon Violet with a special distribution allowing you to receive a Lechonk with Flying as its Tera Type. Opponents are sure to be surprised when your unassuming Normal type Terastallizes into a Flying–Tera Type Pokémon, proving that pigs really can fly!
Pokémon TV Channel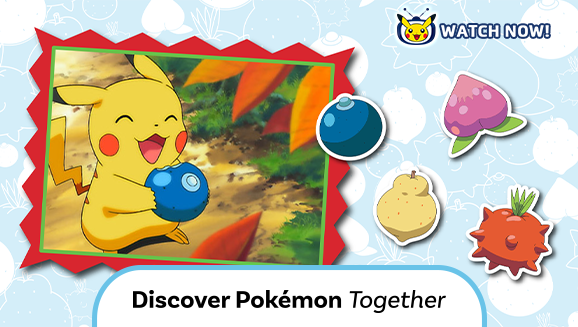 Lechonk loves foraging for delicious berries, so we've put together a special Pokémon TV channel dedicated to Pokémon the Series episodes that feature the tasty treats. Tune in until April 14, 2023, to see Ash, Pikachu, and their friends enjoy some "berry" exciting adventures.
Pokémon UNITE Decorations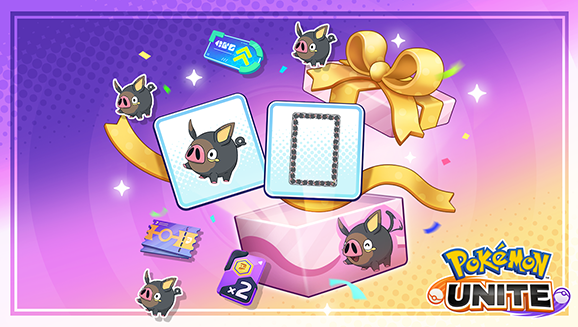 Spread some Lechonk love in Pokémon UNITE by logging into the game until April 17, 2023, at 5:00 p.m. PDT. When you do, you can throw a Berry to Lechonk to receive a Lechonk-themed frame, stickers, and other items that can be used for player customization.
It's great to see our porcine pal get some well-deserved recognition. Enjoy discovering Lechonk, Trainers!