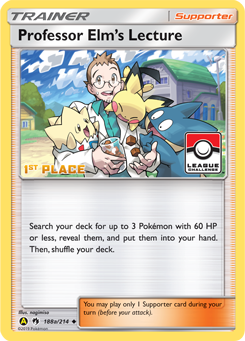 A new Pokémon League season is beginning, offering new opportunities to have Pokémon TCG battles with Pokémon fans in your area and to earn awesome promo cards! Pokémon Leagues are local events held at stores that are open to all collectors and competitors of any level. It's a great way to discover the fun of Pokémon tournaments and trade cards with fellow fans.
With the launch of the new Pokémon TCG: Sun & Moon—Cosmic Eclipse expansion on November 1, Pokémon League participants can earn some great promo cards. Each week you attend your local League, you can receive one of these specially stamped Trainer cards—Acro Bike, Escape Board, and Fiery Flint—while supplies last.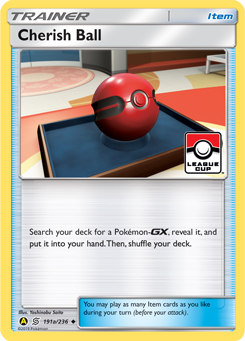 Once you're ready to step up your game, many of the locations that host Pokémon League also hold League Challenge and League Cup tournaments. Earn prizes and get started on the road to the Pokémon World Championships by competing in these smaller events. Top participants in current League Challenges will get a Professor Elm's Lecture promo card, and League Cup competitors can earn a Cherish Ball promo card (while supplies last). Each League Cup Champion will also earn an awesome playmat commemorating their achievement!
And remember that new Pokémon League promos will be available each month. Check back for details on the next promos arriving in December.
Ready to get started in a Pokémon League near you? Use the Event Locator to join the fun today!