Funko's An Afternoon with Eevee & Friends line continues to grow with its latest release, which has just arrived at the Pokémon Center. This monthly series of collectible figures highlights Eevee and each of the Evolution Pokémon's multiple evolved forms, and be-leaf it or not, the Grass-type Pokémon Leafeon is this month's featured Pokémon.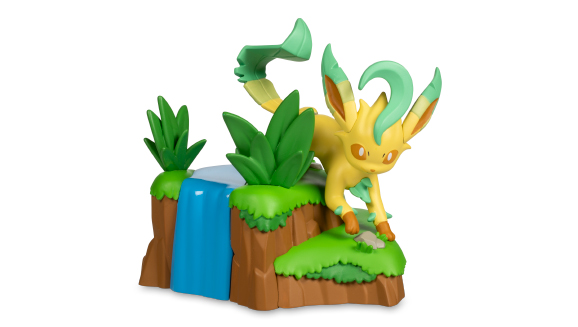 The Verdant Pokémon is depicted atop grassy cliff where it seems to blend in among the foliage. There's also a small, gentle waterfall here, which adds to the serene scene. Of course, this also suggests that Leafeon has the high ground, and anyone attempting to challenge it to a battle should adjust their strategy to counter the little Pokémon's advantageous position.
There's a limited quantity of these figures available, so head over to the Pokémon Center now to check it out. Next month's An Afternoon with Eevee & Friends entry is the final one in the series, so remember to subscribe to the Pokémon Trainer Club newsletter for updates on the release date of that upcoming figure and other cool Pokémon Center news.