By Evan Latt, Contributing Writer
After a weekend of tough battles, stunning victories, and intense competition, the newest Pokémon Video Game World Champions have been crowned. More than 500 Trainers across three age divisions descended on the nation's capital to compete for the championship title, but only three fierce competitors—Pi Wu of Taiwan, Ko Tsukide of Japan, and Naoto Mizobuchi of Japan—were able to join the legends of competitive Pokémon by winning it all.
Junior Trainers Play Big
In the Junior Division, Pi Wu of Taiwan took home the championship with a back-and-forth set over Teddy French from the United Kingdom. Heading into this match, Pi was nervous.
"I didn't think I would even make it to the finals," Pi told us through a translator. "The competition has been very tough, but I'm very happy to have made it."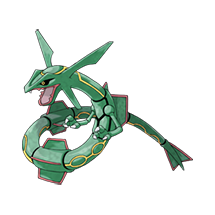 Pi's team of Xerneas, Rayquaza, Nihilego, Incineroar, Amoonguss, and Tapu Fini looked like it would struggle against Teddy's squad in team preview. Relying on a core of Xerneas and Rayquaza, Pi likely wanted to avoid matchups with teams that ran multiple Steel-type Pokémon. Seeing that Teddy's team included not one, not two, but three different Steel-type Pokémon would have intimidated even players from the Masters Division. But Pi remained unshaken.
Turns out, that's because he was well-prepared for just such a matchup. The Earth Power he had taught to his Rayquaza picked up KOs on Teddy's Stakataka and Mawile, and dealt consistent damage to the opposing Primal Groudon. Pi showed that same cleverness through his play in-game, where he demonstrated Masters-level restraint by not Mega Evolving his Rayquaza at the first opportunity. He instead opted to keep the Air Lock Ability until it was no longer necessary.
Now that he's World Champion, Pi Wu is excited to share the title with the people who've supported him on this journey.
Watch the final match between Pi and Teddy!
A New Fan Favorite in the Senior Division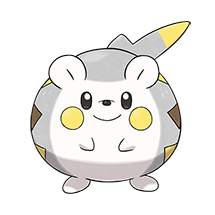 The Senior Division had more than 100 players qualify for this tournament, but it was Ko Tsukide of Japan who would leave Washington, D.C. as the World Champion. Ko, whose previous high finish in tournament play was Top 32 at the 2019 Japanese National Championships, emerged as the spiritual successor to Sejun Park's 2014 victory in Washington, D.C. with Togedemaru as part of a team that also included Xerneas, Rayquaza, Incineroar, Tapu Fini, and Amoonguss.
Despite the good will Ko earned from the crowd through his Pokémon choices, he found himself pushed to the limit in his finals match against Lewis Tan of Australia. In game one, Ko's Pokémon steadily fell to Lewis's Mega Gengar and its Perish Song, forcing a forfeit. Preparing for a matchup that involves Perish Song is always among the most difficult, regardless of a player's skill level. It's an archetype that punishes misplays and forces opponents to make near-perfect decisions throughout the match.
However, Ko was able to bounce back off the surprising strength of the Roly-Poly Pokémon, Togedemaru. In game two, Ko sacrificed his Togedemaru to pick up a knockout on Lewis's Mega Gengar and break the Shadow Tag trap. And in game three, Togedemaru showed off all its unique techs. It made use of Encore to disrupt Lewis's Incineroar, which was trying to use U-turn to shuffle Mega Gengar around. Next, Ko made extremely clever use of Togedemaru's Sturdy Ability combined with the Eject Button item to tank a Precipice Blades from Primal Groudon and freely switch to Mega Rayquaza, thus sealing the game. The combination of Sturdy and Eject Button had the crowd roaring in support of their new World Champion.
Watch the final match between Ko and Lewis!
Japan Rises in the Masters Division
More than 350 players from around the globe qualified for the World Championships in the Masters Division. But on championship Sunday, it was an all-Japanese affair when Naoto Mizobuchi defeated the reigning Japanese National Champion, Kimura Hirofumi, in a dominant two-game set to become the World Champion.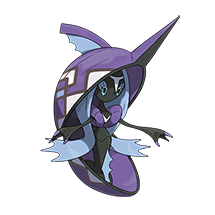 Most of the buzz on the tournament floor throughout Day Two centered around Kimura's Umbreon, which caused a lot of frustration for his opponents in the Swiss rounds and in the top cut bracket. For Naoto, however, Umbreon was no problem at all. Despite the crowd trying to give Umbreon its energy, Naoto's Tapu Fini, armed with a Fairium Z, constantly threatened the Moonlight Pokémon with a powerful Twinkle Tackle that kept Umbreon from doing much of anything in the finals.
It was not the Moonlight but the Moon Pokémon that ruled the day. Naoto's Lunala, aided by both a Colbur Berry and the Shadow Shield Ability, was able to shrug off Snarl and Foul Play attacks from the opposing Umbreon, and it did far more damage to Kimura's Dusk Mane Necrozma and Primal Groudon in return.
By eliminating Kimura's ability to pivot around the Umbreon, Naoto was able to control the pace of the match and win a clean set in only two games, earning himself the title of World Champion.
For Naoto, claiming that title is no small thing: "It's been my dream for quite some time to become World Champion, so to finally do it feels amazing." With play like he displayed all weekend long, expect to keep seeing Naoto placing well in future tournaments, like next year's World Championships in London. (Naoto has already earned an invitation to the 2020 Pokémon World Championships because of his finish in Washington, D.C.)
Watch the final match between Kimura and Naoto!
Innovation in the Ultra Series
The battles may be over in Washington, D.C., but the Ultra Series will continue for the first part of the 2020 season. So, players will need to be up to date on all the trends coming out of the World Championships if they expect to earn some early Championship Points on the road to London.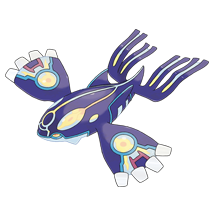 Coming into D.C., most players, including our panel of experts, thought the pairing of Rayquaza and Primal Kyogre was poised to dominate. But the field also foresaw that Rayquaza and Primal Kyogre would be the team to beat, and beat it they did. The duo was the most popular across the first two days of the Swiss tournament—making up 20% of teams on Day One and 25% of teams on Day Two—but only three of those teams qualified for the top cut bracket in the Masters Division, and the archetype was nowhere to be seen in the finals for any of the age divisions.
The same can be said of the #2 Power Rankings archetype: Groudon and Xerneas. While the pairing that famously dominated the 2016 season performed better than Rayquaza and Primal Kyogre this year, it still failed to make it into the finals in any age division and only made it to the Top 8 in the Masters Division.
With these staple cores falling behind, there was no clearly dominant team in the tournament. Of the 18 players who made to cut, there were 11 different pairings of restricted Pokémon featured—a stunning increase from 2016, which saw only 6 different pairings in the Masters Division top cut. If there was any doubt before, it can be set aside now: this metagame has not yet been solved.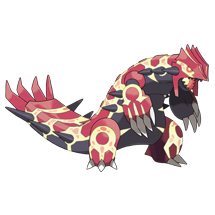 Because of that, even popular Pokémon that were once thought to be relatively stable—like Primal Groudon—had to change to stay on top. One of the most notable metagame shifts to keep an eye on in the early 2020 Championship Series events is the rise of Dragon Claw Primal Groudon. This tech gives Primal Groudon a much more favorable matchup against Rayquaza—a Pokémon that was expected to crush the World Championships—and came in handy in the Masters final against Salamence.
There's no telling what kind of surprises lie in store for the Ultra Series as the 2020 circuit begins. Togedemaru just became a World Champion, Umbreon came tantalizingly close to doing the same, and Pokémon as varied as Ditto, Salazzle, and Snorlax burst onto the scene and established themselves as viable threats. Trainers will need to be on the top of their game to earn those crucial early Championship Points and earn an invitation to London next year.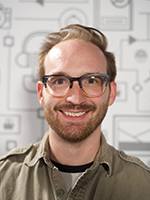 Evan Latt
Evan Latt is a Play! Pokémon commentator who's been playing Pokémon since Pokémon Blue and competing in the Video Game Championships since 2010. He has been a part of the commentary team for International- and Worlds-level competitions since 2013. Outside of Pokémon, he works in grassroots electoral politics and can be found online as NBplaid.