By Ellis Longhurst, Contributing Writer
The 2019 Pokémon TCG World Championships have concluded, and the Champions have been crowned. Over three days of intense competition in Washington, D.C., top Trainers from around the world competed for the title of World Champion and a share of over $500,000 in prizes.
There were plenty of interesting decks and strategies to see in action at the event, but the biggest takeaway was that TAG TEAM Pokémon-GX dominated! Almost every player who placed in the Top-8 in each division featured in their deck either Pikachu & Zekrom-GX, Reshiram & Charizard-GX, or the new Mewtwo & Mew-GX from the Pokémon TCG: Sun & Moon—Unified Minds expansion. Three of the five top decks in our Worlds Power Rankings featured TAG TEAM cards, but Trainers found even more ways to seize victories using these powerful cards.
On Sunday, emotions ran high as the two best Trainers from each division competed in one final battle to determine the championships. Here is a recap of all the action from the Pokémon TCG finals.
Junior Division: The Battle of the TAG TEAMs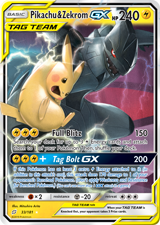 In the Junior Division final, Haruki Miyamoto from Japan pitted his Pikachu & Zekrom-GX deck against the Reshiram & Charizard-GX deck of Isaac Terciera from the United States. These were the two most popular decks played by Trainers in the Junior Division on Day 2 of the World Championships, so it was a fitting match-up for the final.
The strategy was the same for both competitors—quickly attach multiple Energy cards to the TAG TEAM Pokémon-GX and attack for loads of damage. To achieve this, Haruki would need to rely on the Abilities of Pokémon like Tapu Koko Prism Star and Dedenne-GX. Across the table, Isaac built his deck to attach Energy and find key resources using Supporter cards like Welder and Green's Exploration.
Despite having two of his Dedenne-GX in the Prize cards during the first game, Haruki managed to attack first, dealing a huge amount of damage to Isaac's Reshiram & Charizard-GX. That forced Isaac to adopt a defensive position from which it was difficult to recover.
Throughout the two games in this final, Haruki showcased his skill with the Pikachu & Zekrom-GX deck, especially by demonstrating the power of the recently released Raichu & Alolan Raichu-GX. His use of the Tandem Shock attack allowed him to control the tempo of both games and earn a World Championship title in the Junior Division.
Watch the final match between Isaac and Haruki!
Senior Division: Redemption for Charizard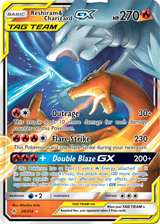 The Senior Division final also featured two TAG TEAM decks. Grant Shen of the United States brought a deck focused around Gardevoir & Sylveon-GX, while Kaya Lichtleitner of Germany put her faith in Reshiram & Charizard-GX. Kaya's deck was built differently from the one Isaac used in the Junior Division final: instead of using Green's Exploration to find the cards she needed, Kaya relied on Jirachi's Stellar Wish ability.
The first game ended quickly in a flash of fire! Unable to gain any momentum, Grant's line-up of Gardevoir & Sylveon-GX quickly fell to Kaya's Reshiram & Charizard-GX. After just three attacks, Kaya moved one step closer to a World Championship victory.
In the second game, Grant was better able to execute his strategy. He attached Choice Helmet to his Gardevoir & Sylveon-GX and played the Power Plant and Wondrous Labyrinth Stadium cards to prevent Kaya from taking Knockouts. However, Kaya would not be stopped. Jirachi's Stellar Wish Ability helped her find the resources to overcome any obstacle and to keep attacking with Reshiram & Charizard-GX. Kaya adds a World Championship title to her long list of victories at International Championships.
Watch the final match between Grant and Kaya!
Masters Division—Psychic Perfection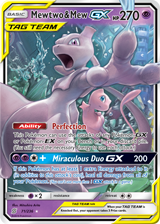 Shintaro Ito of Japan had his sights set on a second World Championship title when he faced Henry Brand of Australia in the Masters Division final. Shintaro brought his Blacephalon-GX to battle, while Henry added yet another TAG TEAM-focused deck to the list of finalists—Mewtwo & Mew-GX toolbox. Both players boasted an enviable list of accomplishments in their native regions, but the popular sentiment was that Shintaro's experience on the Worlds stage could give him an edge in this showdown.
Over two intense games, the skills and strategies of both players were tested. Shintaro had to rely on his lateral thinking—and some luck—after an unfortunate opening hand put him behind in the first game. With the odds stacked against him, Shintaro achieved an unlikely one-hit Knockout on Henry's Mewtwo & Mew-GX, ostensibly swinging the momentum of the battle. An intense back and forth ensued.
However, Shintaro's dream of a second World Championship title was not meant to be! Henry's keen understanding of the match-up and expert use of Mewtwo & Mew-GX's Perfection Ability allowed him to ultimately dominate two games. With this victory, Henry becomes the first Masters Division World Champion from Oceania!
Watch the final match between Shintaro and Henry!
What Happened to All the Malamar Decks?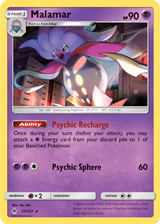 As you can see from the final matches, TAG TEAM decks were the story of the event. However, leading up to the World Championships, there was a lot of hype surrounding Malamar's Psychic Recharge Ability and the formidable Pokémon it could power up. It even hit #2 on our pre-event Power Rankings. To be sure, it was one of the more commonly played decks in the field. But despite being one of the most popular strategies utilized by players at this tournament, no decks featuring Malamar earned a place in the Top-8 of any division.
One explanation is that players came well-prepared to counter Malamar decks. For example, Haruki Miyamoto included Hoopa from Sun & Moon—Unified Minds as an additional attacker in his Pikachu & Zekrom-GX deck. Grant Shen's list featured Fairy Charm N so that his Gardevoir & Sylveon-GX were immune to attacks from Ultra Necrozma-GX and Garchomp & Giratina-GX. It will be interesting to see how strategies and deck lists develop over the season. Will we see the return of Malamar decks to the top cut? Time will tell, but one thing is for sure: the World Championships have set the stage for an exciting run of competitions in the 2020 Championship Series.
See You Next Year!
Congratulations to the 2019 Pokémon World Championship finalists! Want to relive all the exciting action? Catch up on everything that happened during the tournament or start your journey towards next year's World Championship in London, United Kingdom at Pokemon.com.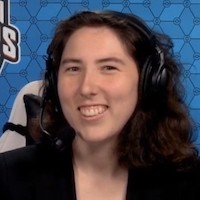 Ellis Longhurst
Ellis Longhurst is a contributing writer covering Play! Pokémon events for Pokemon.com. She has been competing in high-level Pokémon TCG tournaments since 2006, and creating written content for the Pokémon community since 2011. Ellis now brings an Australian flavour to the Play! Pokémon broadcasting and stream teams at the International and World Championship competitions.