By Jesse Turnbull, Contributing Writer
After numerous Qualifier events around the globe, the first Pokkén Tournament Championship Series to utilize the game's Team Battle format came to an end with the 2019 Pokkén Tournament World Championships.
Day 1 kicked off with the Last Chance Qualifier, where hundreds of competitors battled it out for one of the final two spots in the 16-person Championship bracket. The winners of those spots were Toshiki "Haruyuki" Kunieda and Yuuki "APOLLO" Horiguchi, so going into Day 2, a total of 11 Japanese players qualified for the Masters Division World Championships.
Yet the Pokkén Tournament World Championships felt like a truly international event. Players here in Washington, D.C., cheered on their favorite competitors as the epic battles unfolded throughout the day. Expert commentators D'Ron "D1" Maingrette, Evan "WonderChef" Hashimoto, and Brendan "Burnside" Hansen helped keep fans energized from the first battle until the last. Congratulations to our competitors, and to everyone who showed their support to these amazing battlers!
Subverted Expectations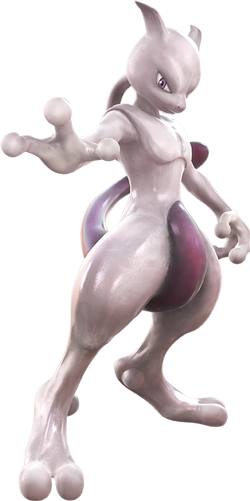 Throughout the 2019 Pokkén Tournament Championship Series, expectations started to solidify around which Pokémon, players, and strategies would see success at each event. All three World Champions from previous years qualified for this year's Worlds, Mewtwo and Shadow Mewtwo appeared on the Champion's team at every Qualifier event, and Japan continued to display mastery all season long. Going into Saturday's World Championships, it wouldn't have been unreasonable to assume those trends would continue.
But some of them were upended in short order. The first match of the day saw the 2018 World Champion, Jacob "ThankSwalot" Waller, face off against APOLLO's team of Ghost-type Pokémon. The match was about as close as it could have been, taking 24 of the possible 25 Rounds to decide a winner. In the end, it was APOLLO who moved on in the Winners side of the bracket. This epic match set a tone for the rest of the day that not many could have predicted going into the World Championships, making for an incredibly exciting tournament.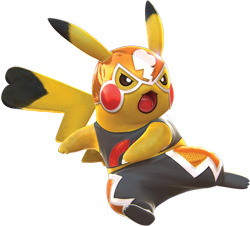 While Mewtwo and Shadow Mewtwo did make multiple appearances throughout the competition, Saturday's Grand Final did not feature the duo at all, despite those Legendary Pokémon appearing on every Champion's team at this year's Qualifiers. Instead, both Haruyuki and Hiroki "Subutan" Ishida used Aegislash and Pikachu Libre in the Grand Final. These two Battle Pokémon, as well as Darkrai and Braixen, proved to be popular picks throughout the World Championships.
With ThankSwalot, Allister "ALLISTER" Singh, Chaz "Mewtater" Wright and Fabian "Fabilous" Zahn all falling to their opponents from Japan in the first round, North America's Davon "Shadowcat" Amos found himself surrounded by Japan's best players in the second round of Winners. Shadowcat is often praised for his consistent play and optimal combos, but the veteran had perhaps been overshadowed by his fellow North American qualifiers: ThankSwalot was the 2018 World Champion, Mewtater came into the event hot off of multiple big tournament wins, and ALLISTER is considered by many to be the face of the Pokkén Tournament community. At the end of the day, though, Shadowcat and his unique team of Braixen, Darkrai, and Sceptile stood out as the lone North American representative in the tournament's Top 6 as the team pulled off some exciting victories.
New Champions in Both Divisions
Throughout Pokkén Tournament's four-year history at Worlds, no player has been able to earn the title of World Champion twice in either age division. It looked like things might change heading into the 2019 World Championships, with all three Masters Division World Champions and last year's Senior Division World Champion in attendance.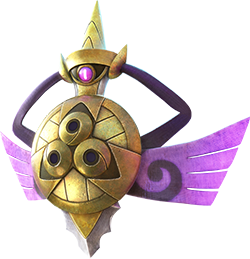 The Senior Division saw the same Grand Final matchup as last year: Japan's Yusuke Kato once again took on North America's Collin "Ashgreninja1" Jones. This year, Ashgreninja1 was able to avenge his 2018 World Championships defeat with the help of Mewtwo, Shadow Mewtwo, and Aegislash—the same team that helped him emerge victorious at the 2019 North America International Championships. After coming so close last year, Ashgreninja1's hard work has finally earned him the title of World Champion in 2019!
In the Masters Division, Japan's best players occupied the Top 4 spots. In the Winners Final, Subutan pulled off an impressive 3-1 victory over the 2017 World Champion, Hisaharu "Tonosama" Abe. Then Haruyuki managed to defeat both Tonosama and the 2016 World Champion, Masami "Potetin" Sato, setting up a clash against Subutan in the Grand Final.
With the momentum of these two incredible wins, Haruyuki brought Subutan to the final round of Game 5. But Subutan's Braixen finally defeated Haruyuki's Aegislash and Darkrai to claim victory, making Subutan the 2019 Masters Division World Champion!
Mimikyu Gets a Chance in the Spotlight!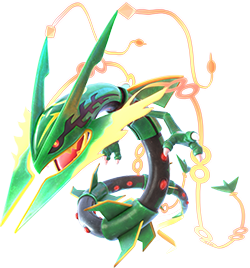 Beyond the absence of Mewtwo and Shadow Mewtwo from Saturday's Grand Final, one of the most surprising aspects of Worlds was Japan's use of Mimikyu. Paired with Mega Rayquaza, this Support Pokémon uses Play Rough to unleash a flurry of hits on the opponent, lowering said foe's stats and providing an offensive boost to the Pokémon who called it if that Pokémon was about to get hit by an attack. While many players have considered Mimikyu a solid Support Pokémon since it was released, most outside of Japan preferred Support picks like Frogadier and Togekiss.
During the World Championships, numerous Japanese competitors called upon Mimikyu for help in nearly every match they played, with the Pokémon appearing on both teams in the tournament's Grand Final. Japan's players had some incredible setups with Mimikyu that put their opponents in extremely difficult situations. The shy Pokémon may have made all the difference in this World Championships.
A Bright Future for Pokkén Tournament
Four years after Pokkén Tournament first came to Japanese arcades, Japan proved it remains the strongest region overall for the game. Top players from around the world have begun to master advanced techniques and strategies, such as Perfect Blocking and Synergy management, but Japan always seems to be one step ahead. Veterans such as Potetin and Tonosama continue to do well, and fans are seeing players such as Subutan and Haruyuki coming up, too. The rest of the world is on notice, and eager to earn their spot among the elite players, so you can expect new rivalries, new stories, and new Champions to emerge.
A youth movement is happening, too. Any of Saturday's Senior Division matches could easily have been mistaken for a Masters Division match based on the quality of play. Fans of Pokkén Tournament can look forward to the future knowing the battles will only get better with each passing year!
That's all for the 2019 World Championships. Congratulations to Pokkén Tournament's two new World Champions, and to everyone who participated in the Championship Series. If you enjoyed this year's Pokkén Tournament action, be sure to follow @PlayPokemon on Twitter and keep checking Pokemon.com for updates on future Pokkén Tournament events!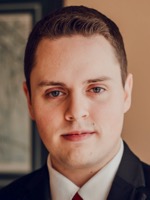 Jesse Turnbull
Jesse Turnbull is a contributing writer covering Play! Pokémon events for Pokemon.com. As a fan of both Pokémon and fighting games, it makes sense that Pokkén Tournament is Jesse's favorite video game. He even met his wife through their shared interest in Pokkén Tournament. Jesse can be found online at Jetsplit.