By Reece Dos-Santos, Contributing Writer
After a hotly contested circuit of qualifier events, 16 talented challengers will take to the stage in the Walter E. Washington Convention Center in Washington, DC, for a chance to become the 2019 Pokkén Tournament DX World Champion!
The event will start on Friday with the Last Chance Qualifier, and then continue with the World Championships on Saturday. Like last year's events, all matches will use the three-on-three Team Battle format. For any fans who haven't yet had the chance to watch an event this year, the strategies of this format can differ greatly from standard Pokkén Tournament DX gameplay. Competitors go into battle with three Battle Pokémon as opposed to one, all of which share a common Synergy Gauge, Support Gauge, and Cheer Skill. With each downed Pokémon, the next is chosen to take up the mantle, inheriting the current state of the battle from their partner—for example, a full Synergy Gauge from a Pikachu can now be passed on to the otherwise slow-charging Gengar in the next round!
With added tactics and more to think about in the state of the battle, competitors have been hard at work team building and optimizing their strategies throughout the year. Now at the World Championships, we'll see the best of what this format's brightest minds have to offer.
Remember that you'll be able to watch Pokkén Tournament action all three days on Twitch.tv/PokkenTournament. Check out the full streaming schedule for times. Read on to see what to watch for as our top Pokkén Tournament competitors prepare to face off!
Will Mewtwo Strike Back Again?
Mewtwo and Shadow Mewtwo have been dominant all season to a degree that no one could have possibly predicted coming into this new format. Among all the Pokémon in the game, Mewtwo is the slowest at charging a Synergy Gauge. Plus, each individual use of Mewtwo's Pokémon moves also has the drawback of lowering Mewtwo's Synergy Gauge, making a slow process even slower. Despite this, many Trainers have grown to truly appreciate the stability and strength of the Legendary powerhouse. Presenting an alternative approach to what originally looked to be a fast-paced, synergy-focused format due to the shared Synergy Gauge, Mewtwo's wide array of reactionary tools and sizable bulk have proven too useful to pass up. In addition to being able to slow down the pace of the game and control its flow, Mewtwo is also capable of speeding it up and delivering a decisive blow to anyone that can't find their footing in battle.
Across the four major qualifier events, Mewtwo was picked by 15 of the Masters Division competitors that reached Top 8 in their respective regions and featured on the teams of every winner in all four events. That's dominance!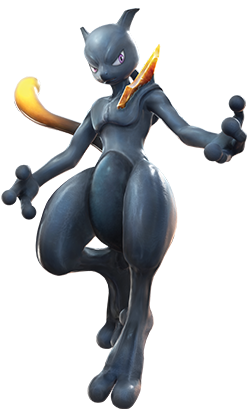 The only other Pokémon that also managed to feature on the winning team of every qualifier event was Shadow Mewtwo. Being picked by 12 of the Masters division Top 8 competitors from the 2019 qualifier events, Shadow Mewtwo has also made a big splash despite starting with the lowest health and using health as resource for its Pokémon moves. In a complete opposite style to its counterpart, Shadow Mewtwo provides a very quick and dynamic change of pace to the game flow. With the fastest charging Synergy Gauge in the game, Shadow Mewtwo can quickly take control of a game and end it just as fast. This high-risk, high-reward style has proven to be greatly disruptive and effective, especially against teams that bank on specific strategies or utilizing the most out of one Pokémon in particular.
In partnership with each other—the slow and calculated Mewtwo and the fast and unforgiving Shadow Mewtwo—the two Pokémon provide possibly one of the biggest midbattle changes of pace the game has to offer. It's easy to see why this partnership has been favored throughout the format's lifetime.
However, with great popularity comes great exposure! Now that competitors have had the chance to see these two in action for so long, it's highly possible that alternative strategies have been developed to counteract them. If there's any greater time to defy the meta, it's on the world stage. How Trainers use—and prepare against—Mewtwo and Shadow Mewtwo will certainly be a huge storyline to watch for as the weekend rolls on.
Truly an All-Star Cast
Without question, this is shaping up to be one of the most exciting and competitive events in Pokkén Tournament history. With Masami "Potetin" Sato's qualification in Europe, Abe "Tonosama" Hisaharu's qualification in North America, and Jacob "ThankSwalot" Waller's automatic invitation as last year's World Champion, this is an exciting chance to see all three former World Champions competing together at one event. However, while the decorated trio look to become the first Champion of two different formats, many other talented players stand in their way toward another World Championship.
Fabian "Fabilous" Zahn makes his return to the Worlds stage after missing out on qualification for the first time last year. There's extra sentiment and challenge in it for the German prodigy this time, as the EU Qualifier Champion Niklas "DefenderofEU" Laerbusch's inability to attend makes Zahn the sole European representative in the current Worlds cast. Chaz "Mewtater" Wright also makes a return to the World Championships after a dominant display led him to fend off two of the former Champions in attendance to place first at the North American International Championships in June. Motochika "Elm" Nabeshima will also be in attendance after securing his second consecutive victory at the Oceania International Championships and placing second at the North American International Championships, proving himself to be a major challenger no matter the format.
The high stakes action isn't just limited to the Masters Division. Over in the Senior Division, Collin "Ashgreninja1" Jones will be looking to strike back against Japan's young mastermind and last year's Champion Yusuke Kato after narrowly missing out on winning the title for himself. We'll also get to see Emma "Kitty" Cox complete her impressive world tour having placed first in Oceania and second in Europe and North America, respectively. Be sure to also catch the Senior Division showdown to see if she can earn yet another top placing.
The battles begin on August 16 with the Last Chance Qualifier where two spots in the final 16 will be up for grabs. Once those spots have been filled, these 16 will duke it out on Saturday in what is sure to be one of the most exciting Pokkén Tournament events of all time. Be sure to tune in to Twitch.tv/PokkenTournament to ensure you don't miss any of the high-level action to come!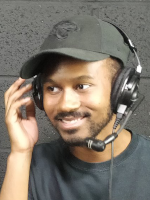 Reece Dos-Santos
Reece Dos-Santos is a contributing writer covering Play! Pokémon events for Pokemon.com. He is one of the earliest members of the Pokkén Tournament community, as well as a long-time veteran and commentator from the fighting game community. Reece can be found online at Sabrewoif.