By Evan Latt, Contributing Writer
Day Two of the 2019 Pokémon World Championships is in the books as a field of nearly 200 Trainers across all age divisions was whittled down to only two per division, each hoping to etch their names into Pokémon history and take the title of World Champion.
For players in the Masters Division who didn't earn an automatic invite to the second day of the tournament, the World Championships started on Friday with the first rounds of Swiss. They had to make it through nine rounds of Swiss on Day One, then seven more on Day Two, before finally making it into the single elimination top cut bracket.
No Overnight Success
That amount of high-intensity competition took its toll on the Day One competitors—of the 27 who qualified in the Masters Division, only four (Aaron Traylor, Brandon Meckley, and Zheyuan Huang of the United States, as well as Kazuki Kobayashi of Japan) made it into the top cut bracket.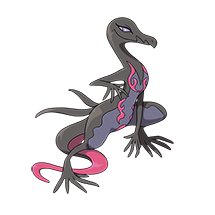 By contrast, the day off certainly seemed to help the players who automatically qualified for Day Two Swiss. Jamie Boyt of Great Britain, for example, went undefeated in the Swiss rounds to land as the number one seed in the top cut bracket. Jamie, who's known for his innovative teambuilding, almost certainly appreciated being able to keep his squad hidden through Day One. His decision to bring a restricted core of Xerneas and Necrozma no doubt caused some panic in team preview for his opponents—and that's before they even got to his Salazzle and Breloom!
"Using unconventional Pokémon can give you an advantage over your opponent because you will be familiar with the matchups, but your opponents have to work out their game plan on the fly," Jamie said. Moreover, those unconventional calls can let you focus in on your own playstyle. Jamie is adamant his Salazzle was the best choice: "It gives a much better matchup against opposing Xerneas than Incineroar, and it helps to gain momentum in a much more offensive way, which suited my playstyle more."
Jamie wasn't alone in making some big calls on the metagame for the second day of Swiss. In fact, what might be most surprising about the results of Day Two is how normal Jamie's team seems compared to the other top cut competitors. Joining him in choosing to focus more on offense was Graham Amedee of Australia, who famously muscled his way into second place at the North American International Championships using the same Mega Medicham team that got him to a top cut finish here.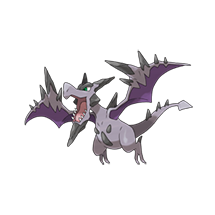 It seems every competitor in the top cut brought their own trademark Pokémon for fans in the crowd to support. Melvin Keh of Singapore brought his Shedinja that has terrorized the circuit all series long; Gabriel Agati of Brazil decided that if two restricted Pokémon were good, why not get a third with his Imposter Ditto; and Eduardo Cunha of Portugal decided to give the Pokemon.com Power Rankings a boost by cutting with Mega Aerodactyl. (Check out the Parting Shots at that link.)
It turned out to be a very good Day Two for Pokemon.com Power Ranking Contributing Writers, in fact, as both Aaron Traylor of the United States and Alex Gomez of Spain made it through to the top cut and finished in the Top 16 and Top 8, respectively.
One Finalist Breaks A Curse
When the smoke cleared following all 16 rounds of Swiss and the first four rounds of the single-elimination top cut bracket, two Trainers were left standing: Naoto Mizobuchi and Kimura Hirofumi of Japan.
For Naoto Mizobuchi, this finals appearance is a chance to finish what he started back in 2015, when he reached the semifinals in Boston. That's as far as he got at the Japanese National Championships this year, as well, so the semifinals had been a roadblock for him. But he broke the curse and made it to the finals in Washington D.C. by knocking out James Baek of the United States in three games. James, who has qualified for Worlds every season since 2014 but had previously never made it to top cut, ran a team of Primal Kyogre, Xerneas, Tornadus, Incineroar, Amoonguss, and Kartana.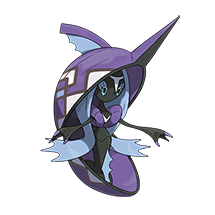 It was that Amoonguss that caused Naoto the most trouble. "In the first match, James used Amoonguss very well, and I couldn't overcome that," Naoto remarked about the game he dropped. "For the second match, however, I was able to adjust to that by using Tapu Fini, and that was crucial." Naoto's expert use of the Misty Terrain brought by Tapu Fini's Misty Surge Ability ensured that he would be advancing to the finals.
Naoto isn't letting his success make him overconfident, though. "It feels too soon [to think about becoming the World Champion]," he said. "I'm really focused about the finals. I don't know how it'll feel yet, but I'm really looking forward to it."
By knocking out James in the semifinals, Naoto has ensured that Japan will be taking back the title of World Champion, which is currently held by Paul Ruiz of Ecuador. He'll be facing off against the current Japanese National Champion, Kimura Hirofumi, to decide once and for all who is the strongest Trainer in Japan and the world.
Another Finalist Dances in the Moonlight
Kimura Hirofumi's run through the World Championships was the stuff of hushed conversations and incredulous outbursts in between rounds. "Did you see the Umbreon?" "How does it keep winning?!" "What does it even do?"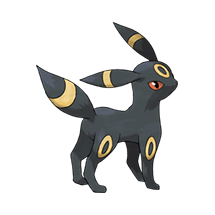 Well, it turns out the answer to those questions is: Yes, we all saw it force a forfeit from Kazuki Kobayashi in the semifinals; it keeps winning because Kimura has been able to masterfully maneuver his trademark Pokémon around the field to frustrate and wall his opponents; and all it does is win.
Kimura is the two-time Japanese National Champion, taking both the 2018 and the 2019 titles, and is back to repeat what previous Japanese National Champions Shoma Honami and Ryota Otsuba did in 2015 and 2017, respectively: upgrade that Japanese National Championship to a World Championship.
"I definitely want to take that title," Kimura told us after his tense three-game set against Kazuki. Kimura forced a forfeit in game one, during which it looked like Kazuki didn't have any answers. In game two, however, Kazuki was able to pick up a knockout on the Umbreon with a double target by his Tapu Koko and Primal Groudon. But that turned out to be just the information Kimura needed to close out the set.
"During that second game, I gained an understanding of how my opponent was going to approach the match," Kimura said. "Going into the third game, I took great care to keep that in mind and make the proper judgments based on the way I'd seen my opponent play that second match." The results of the download were clear, as Kimura was able to defeat Kazuki in that third match while losing only one Pokémon: his star, Umbreon.
Of course, Kimura still has to go through Naoto Mizobuchi if he's going to take the title. Naoto's experience as a previous Worlds semifinalist could be an advantage when they face off, so Kimura will need to keep a clear head and get a lot out of his trusty Umbreon and its partners Primal Groudon, Dusk Mane Necrozma, Kangaskhan, Salamence, and Tapu Lele.
Tune in to Pokemon.com/Live Sunday to see which of these fantastic Trainers is able to take home the Masters Division World Championship. The stream will kick off at 9:00 a.m. EDT with the three Pokémon TCG finals, followed by the Pokémon VGC Junior Division, Senior Division, and Masters Division finals. Good luck to all our finalists!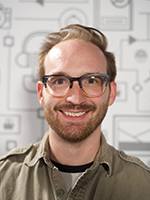 Evan Latt
Evan Latt is a Play! Pokémon commentator who's been playing Pokémon since Pokémon Blue and competing in the Video Game Championships since 2010. He has been a part of the commentary team for International- and Worlds-level competitions since 2013. Outside of Pokémon, he works in grassroots electoral politics and can be found online as NBplaid.