By Ellis Longhurst, Contributing Writer
The 2019 Pokémon World Championships have continued to excite Pokémon fans around the world. The second day of intense competition at the Walter. E Washington Convention Center in Washington, D.C. has concluded, but the best Pokémon Trading Card Game matches are yet to come. On championship Sunday, the finalists in each division will compete for the title of World Champion and a place in the Pokémon history books
All the matches will be broadcast on Pokemon.com/Live, starting with the Junior Division Pokémon TCG final at 9:00 a.m. EDT. Before you watch the finalists in action, read on for a recap of the second day of competition.
Set-up
On Saturday, 118 top trainers came to battle in the Masters Division. For many, competing at the World Championships was the culmination of countless hours practicing, discussing strategies, and travelling—often to multiple continents—throughout the 2019 season. Only seven rounds of Swiss and three single-elimination matches now stood between these Trainers and their place as best in the world. Understandably, this meant that the arena was filled with an air of excitement (and nervousness).
The "North America" Deck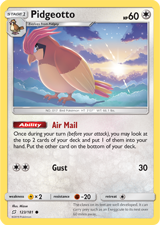 The talk of the tournament was an innovative new deck brought by a team of Trainers from the United States. It featured an unusual combination of Pokémon, many of which had not previously seen play at the top tables of an international tournament. These Trainers used Pidgeotto's Air Mail Ability to find cards like Articuno-GX, Chip-Chip Ice Axe, Crushing Hammer, and Power Plant, allowing them to disrupt their opponents every turn. Isaiah Williams, winner of the 2019 Oceania International Championships, was the most successful player who brought this deck to battle—with it, he earned a place in the Top 8. His deck also included Girafarig from Sun & Moon—Lost Thunder, letting him move cards from his opponents discard pile to the Lost Zone for the remainder of the match.
Fire-type Fury
Despite all the hype around this new disruption deck, it was the Fire-type decks that really scorched the competition. More than 30 Trainers hoped to run hot with this kind of deck but, interestingly, there was no strong consensus on the best Fire-type Pokémon to bring to battle.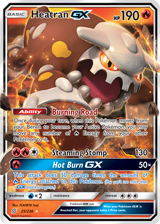 Reshiram & Charizard-GX was the focus of the most popular deck in this category. The powerful TAG TEAM has a massive 270 HP and can deal a huge amount of damage with its Flare Strike attack. At the 2019 World Championships, some trainers took advantage of their first opportunity to add an equally formidable attacker to the deck: Heatran-GX from the Sun & Moon—Unified Minds expansion. Using Hot Burn-GX, this Legendary Pokémon can Knock Out any TAG TEAM Pokémon-GX in one hit. Plus, unlike Reshiram & Charizard-GX, it gives up only two prizes when knocked out.
Ninetales from the Sun & Moon—Team Up expansion also made a strong case for permanent inclusion in the Reshiram & Charizard-GX deck. Using the Nine Temptations Ability, Trainers can switch one of their opponent's Benched Pokémon into the Active position. The popular Custom Catcher Item card achieves the same effect but can be used only twice per game. Nine Temptations can be used every turn!
Having won every other type of premier tournament, Tord Reklev of Norway was hoping that including a Heatran-GX and a Ninetales in his Reshiram & Charizard-GX deck would earn him a long-awaited World Championship title. Those choices, as well as an impressive performance in the tournament, got him close to his goal with a Top 4 finish.
Not all players chose to include Heatran-GX and Ninetales in their Fire-type deck. Blaine Hill of the United States and Pacco Saurus of Spain proved that Volcanion and Reshiram & Charizard-GX had enough firepower to take the two Trainers to the Top 4 and Top 8, respectively. By removing Pokémon with Abilities from their decks, these players had the space to include versatile Supporters like Green's Exploration and game-changing Item cards like Reset Stamp.
In his pursuit of a second Pokémon World Championships title, Shintaro Ito of Japan decided that Blacephalon-GX was the most appealing Fire-type Pokémon to bring to battle. Shintaro won the 2016 World Championships with an unconventional Mega Audino-EX deck, so it was no surprise that he went with one of the fringe choices in this tournament. Blacephalon-GX was a popular deck prior to the card pool rotation, but Shintaro gave it a new look by including Naganadel-GX from the Sun & Moon—Unified Minds expansion. That decision certainly paid off as Shintaro earned a place in Sunday's finals. He now has a chance to become only the second Trainer in Masters Division history to win two World Championships.
A Classic TAG TEAM Duo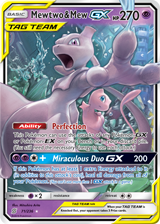 Henry Brand of Australia and Ryota Ishiyama of Japan proved that Fire Energy cards belong in more than just Fire decks! Using Giant Hearth and Welder, these Trainers consistently fired up Mewtwo & Mew-GX with Energy. This may seem like a strange strategy, but their decks were designed to take advantage of Mewtwo & Mew-GX's Perfection Ability, which allows the TAG TEAM to copy the attacks of any Pokémon-GX on the Bench or in the discard pile. Both Henry and Ryota filled their decks with powerful Pokémon-GX like Dragonite-GX and Cobalion-GX. By choosing to discard these Pokémon using such cards as Electromagnetic Radar and Mysterious Treasure, the two Trainers could have Mewtwo & Mew-GX use one of many different attacks every turn. With this combination of cards, Ryota earned himself a place in the Top 8 at the tournament.
Henry did Ryota one better by taking this strategy all the way to the finals! In his Top 8 match, Henry defeated the best Pikachu & Zekrom-GX player in the field, Kaiwen Cabbabe of Australia. Piloting the same archetype, Kaiwen earned himself a place in the Top-4 at the Oceania International Championships. He has cemented his status as a master at using Pikachu & Zekrom-GX.
On Sunday the 2019 Pokémon World Champions in the Junior, Senior, and Masters Division will be crowned. The live stream kicks off at 9:00 a.m. EDT with the Junior Division final. Tune in to Pokemon.com/Live so you won't miss a moment of these epic matches! Congratulations to all the competitors and good luck to all the finalists!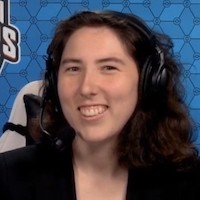 Ellis Longhurst
Ellis Longhurst is a contributing writer covering Play! Pokémon events for Pokemon.com. She has been competing in high-level Pokémon TCG tournaments since 2006, and creating written content for the Pokémon community since 2011. Ellis now brings an Australian flavour to the Play! Pokémon broadcasting and stream teams at the International and World Championship competitions.