By Evan Latt, Contributing Writer
The 2019 Pokémon Video Game World Championships kicked off in dramatic fashion in Washington, D.C., with battles and experiences worthy of being displayed in a museum. The last time the World Championships landed in the US capitol, in 2014, Sejun Park of South Korea charmed the hearts of Pokémon fans worldwide with his innovative Pachirisu-featured team.
With the battles now on Pokémon Ultra Sun and Pokémon Ultra Moon—using the GS Cup format that permits the use of two of the most powerful Legendary Pokémon—the tournament may more closely resemble the 2016 World Championships in San Francisco, won by Wolfe Glick.
But before anyone can join these esteemed players in the history books as our next World Champion, they'll need to get through a grueling, nine-round, best-of-three Swiss tournament populated by one of the most talented fields of Trainers ever.
Don't miss Day 2 of the action here in Washington D.C. when coverage resumes on Saturday at 8:45 a.m. on Pokemon.com/Live.
A Focus on Friday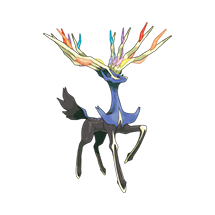 On Day One of the Video Game World Championships, competitors hoping to earn a spot in the second day of the tournament mix and mingle with players who've already qualified. Tensions and nerves are high for those Trainers trying to prove themselves, while those who've already qualified get to relax and take in the sights. But instead of the monuments and the museums, they're scouting the competition to see what they'll be facing the next day.
"Qualifying for Day Two is amazing," says Rene Alvarenga of El Salvador, who tops the Latin America Championship Points rankings. "It's so good! Competitively, you are aware of the metagame at Worlds without competing because you can see what people are using, and that's a huge advantage."
That could be more useful this year than ever before as most competitors believe this year's metagame is wide open. In contrast to Wolfe's win in 2016, where he seemed to have a hard counter to a metagame centralized around Groudon and Xerneas, there hasn't been a single overly dominant team archetype heading into this tournament. For players looking to succeed in Day Two, understanding what worked and what didn't on Day One could be what decides their fate.
A Saturday of Surprises?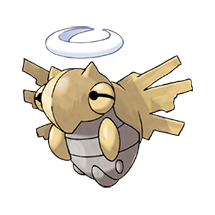 One of the most important benefits of observing the first day of the World Championships is to spot any rogue Pokémon that may be filtering their way through the tournament. And whenever it's time to play GS Cup, there's one Pokémon that excels at making unprepared teams feel like empty husks of themselves: Shedinja. While the most prominent user of Shedinja, Singapore's Melvin Keh, has already qualified for Day Two by dominating his rating zone, at least one other player will be joining him thanks to Shedinja: Zheyuan Huang of the United States.
Zheyuan set the pace for the entire field on Day One, claiming a dominant victory over former World Champion Sejun Park in the very first match of the tournament and quickly showing why Shedinja strikes fear in the hearts of every Trainer competing. Through clever use of Ally Switch to swap Shedinja and its damage-voiding Wonder Guard Ability with heavy-hitters like Xerneas, Zheyuan was able to take the win. He carried that momentum throughout the rest of the day, qualifying for Saturday by going undefeated through the seventh round of Swiss. For players who had hoped to get past the Shedinja matchup simply by dodging it, the time has probably come to take this little guy more seriously.
While conversations about which rogue Pokemon and restricted cores are performing best usually dominate the between-match chatter on the floor, what players are really talking about is how much the pace of the game has changed.
Stout Defense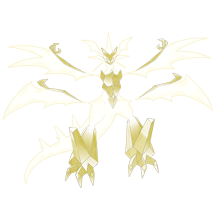 As has historically been the case with Worlds metagames, players have opted to train their Pokémon for enhanced defensive prowess, thus giving them more turns and more opportunities to make the big plays necessary to leave their mark on the world stage. It's this sentiment that motivated Nils Dunlop of Sweden—no stranger to the World Championships with a Quarterfinals finish in 2017 and a Semifinals placing in 2018, but fighting for a spot in Day Two this year—to use a Pokémon that had yet to make a splash among Western Trainers heading into this tournament: Ultra Necrozma.
"I have always liked Ultra Necrozma," Nils said. "I tried to make a team that suited my playstyle well. It can hit hard and take hits. Simple as that."
With a victory over Leonardo Bonanomi of Italy in Round 8, Nils qualified for Day Two with one round to spare, joining the 25 other players from around the globe who qualified past the first day of the tournament in the Masters Division. (Sixteen Senior Division and nine Junior Division players will also continue their march toward a World Championship on Saturday.)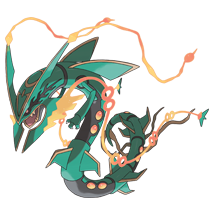 Heading into Day Two, the metagame remains wide open. While the core of Mega Rayquaza and Primal Kyogre, which Wolfe Glick piloted to a championship in the 2016 World Championships and again last month at the North American International Championships, was the most popular amongst Day One players (nearly 20 percent of them opted to bring this combo!), those who actually ended up qualifying for Day Two brought a much more diverse set of restricted Pokémon. Their teams included the return of the Xerneas and Primal Groudon core, multiple Necrozma, Yveltal, and even a Ho-Oh!
But players who qualified today must start all over for Day Two. "I know how hard it is to get through this Day One," said Nils. "I'm a bit tired, but I've still been able to rest and eat and make myself ready [for Day Two]."
As for Rene Alvarenga, who spent the day spectating, he's feeling confident. "So far I have seen some new things in the metagame. There's no offense at all, very slow and defensive. I think that's all in my favor, and so far, I'm happy with what I'm seeing and very excited for tomorrow."
Watch all the action Saturday from Washington, D.C., on Pokemon.com/Live starting at 8:45 a.m. EDT.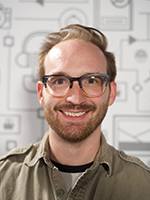 Evan Latt
Evan Latt is a Play! Pokémon commentator who's been playing Pokémon since Pokémon Blue and competing in the Video Game Championships since 2010. He has been a part of the commentary team for International- and Worlds-level competitions since 2013. Outside of Pokémon, he works in grassroots electoral politics and can be found online as NBplaid.