Ondrej Kujal (Czech)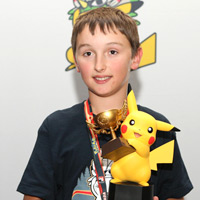 Pokémon TCG Junior Division Champion
Despite his youth, Ondrej approached the World Championships with all the single-minded calculation of a longtime veteran. He had lots of support to help him build and test decks against all the opposition he expected to face. It's that focus that has helped Ondrej climb all the way to the top of the Pokémon world.
Kaiwen Cabbabe (Australia)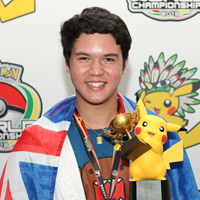 Pokémon TCG Senior Division Champion
Kaiwen's strategy was always to think positive and focus on the matchup, despite having to face so many esteemed players. Now that he's a Champion, it's likely that other Seniors will worry about playing him. He didn't lose a match during his incredible run in the 2013 World Championships, something he never expected.
Jason Klaczynski (United States)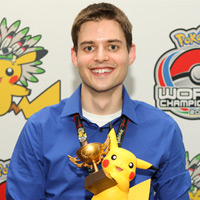 Pokémon TCG Masters Division Champion
Jason is one of the most well-known players in Pokémon circles. With his victory at the 2013 World Championships, he becomes the only three-time World Champion the Pokémon TCG world has ever seen. He notes that despite his confidence, he recognizes the role of other factors in the game. Moreover, he truly considers this a game that builds friendships.
Brendan Zheng (United States)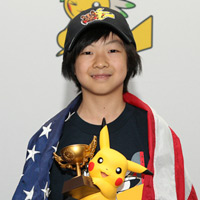 Pokémon VG Junior Division Champion
Before becoming World Champion, Brendan reached the semi-finals several times at past World Championships. It's perhaps no coincidence that this year Brendan built his team all on his own, without help from other players. Having a World Championship under his belt will definitely boost his confidence as he faces off against the Senior Division in the 2014 World Championships.
Hayden McTavish (United States)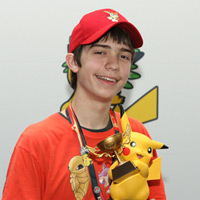 Pokémon VG Senior Division Champion
Hayden had an up-and-down trip through the Swiss rounds of the National Championships, but landed comfortably in the top 8. In his final year in the Senior Division, he took something of a risk with an unconventional team, and it paid off. Now, with older competition and new Pokémon, he recognizes that he'll have to take a different approach to repeat in the Masters Division in 2014.
Arash Ommati (Italy)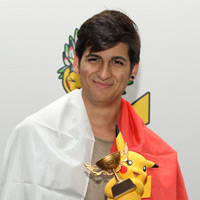 Pokémon VG Masters Division Champion
As the first European player to become a Video Game World Champion, Arash's performance was truly historical. Despite an early lack of confidence in his team, he gained assurance as he continued to win games by doing well in bad situations. Arash has been playing Pokémon since the earliest days, which surely has given him a foundation of knowledge to build a World Champion team.