Professor Seminars are fun and educational sessions that often include workshops, group activities, and talks from program veterans. They are great places to make new friends and share experiences with like-minded Professors. The goal of Professor Seminars is to make sure every attendee leaves the session with something new to think about!
Professors will receive 5 Professor Points for each Seminar they attend. Those who attend multiple Seminars during the season may also find themselves eligible for an exclusive prize....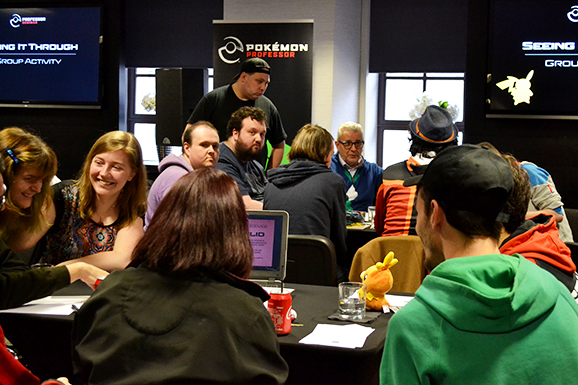 2020 Season Professor Seminar Circuit
North America
September 27, 2019 (3 p.m.)—Professor Seminar ATLANTIC CITY
Room 201–202
Atlantic City Convention Center, One Convention Boulevard, Atlantic City, NJ, USA
November 1, 2019 (3 p.m.)—Professor Seminar RICHMOND
Room E25A–B
Richmond Convention Center, N 3rd St, Richmond, VA, USA
November 8, 2019 (3 p.m.)—Professor Seminar PORTLAND
Room C125–126
The Oregon Convention Center, NE Martin Luther King Jr. Blvd, Portland, OR, USA
January 17, 2020 (7 p.m.)—Professor Seminar DALLAS
Room Houston / San Antonio
Hyatt Regency DFW, N International Parkway, Dallas, TX, USA
More to come in 2020.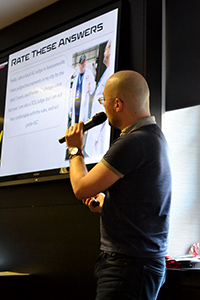 Europe
September 6, 2019 (5 p.m.)—Professor Seminar SHEFFIELD
Victoria Quays Suite
Hilton Sheffield Hotel, Furnival Road, Sheffield, UK
November 1, 2019 (5.30 p.m.)—Professor Seminar PARIS
Room Renoir/Van Gogh
Hotel Ibis Nanterre La Défense, Avenue des Champs Pierreux, Nanterre, France
December 14, 2019 (10 a.m.)—Professor Conference AMSTERDAM
Room Berlin/Hamburg
Mövenpick Hotel Amsterdam City Centre, Piet Heinkade, Amsterdam, Netherlands
This event is held in conjunction with Professor Cup Amsterdam (December 15).
January 10, 2020 (7 p.m.)—Professor Seminar BOCHUM
H+ Hotel, Stadionring, Bochum, Germany
More to come in 2020.
Latin America
January 27, 2020 (8 a.m.)—Professor Seminar SAO PAULO
Sala São Paulo
Amcham Business Center, R. Peace, Santo Amaro, São Paulo, Brazil
More to come in 2020.
Oceania
December 20, 2019 (2 p.m.)—Professor Seminar KUALA LUMPUR
Jasmin Room
Impiana Hotel & Spa, Jalan Pinang, Kuala Lumpur, Malaysia
More to come in 2020.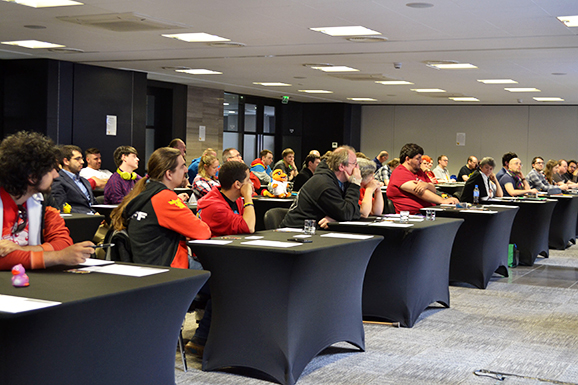 Entry Requirements
All Professors in good standing are welcome to attend, although some Seminars may require advance registration. Details of how to register will be made available in the Pokémon Organized Play Forums.
Check back for more information as it becomes available.