See which players and strategies to watch for at Pokkén Tournament DX's final International Championships appearance.
By Jesse Turnbull, Contributing Writer
After years of fierce competition and unforgettable performances, Pokkén Tournament DX Trainers will go head-to-head in the game's final International Championships later this month. The announcement that Pokkén Tournament DX would no longer be part of the Play! Pokémon program after the 2022 season concludes immediately raised the stakes for competitors: they now know that whoever is crowned World Champion this year will be the final player to receive that title. While this is a bittersweet time for anyone who enjoys Pokkén Tournament DX, the announcement has ensured that every individual with a controller at this event will be giving it their all from start to finish—meaning spectators are in for a real treat.
The North America International Championships will take place from June 24–26, and you'll be able to catch all the action at Twitch.tv/PokkenTournament. The weekend looks like it will be packed with intense Pokkén Tournament DX battles. Read on to learn what you should keep an eye out for while watching.
Going Out with a Bang
Most community-organized tournaments still utilize the more accessible Basic Battle format in which players bring just one of their favorite Battle Pokémon into battle to compete. But this year, some of North America's top competitors have committed to seriously practicing the Team Battle format, where Trainers have three Battle Pokémon primed for competition. Although players have always practiced the format prior to competing in Team Battle tournaments, the level of dedication this time around is certainly on another level.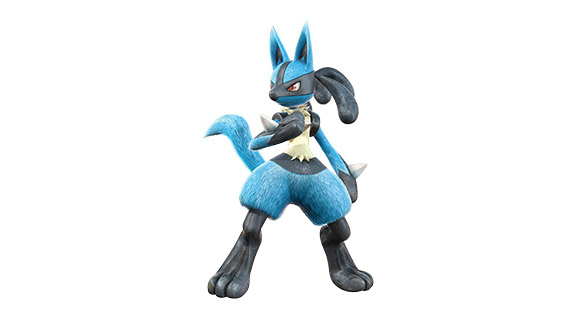 In addition to this being the first offline Play! Pokémon event in North America to feature a Pokkén Tournament DX bracket since the 2019 World Championships, this is the last time someone will be crowned a Pokkén Tournament International Champion. It's also the final opportunity to qualify for the 2022 World Championships outside of the Last Chance Qualifier, which is sure to be one of the title's most difficult qualifiers in history. Put this all together, and what you have is a large number of competitors who will be battling their hearts out trying to secure a spot at Worlds.
Higher Stakes for Rival Players
Few Pokkén Tournament rivalries can compare to that of Jacob "Jukem" Waller and Davon "Shadowcat" Amos-Hall. As two of North America's greatest and most consistent Trainers, the pair find themselves meeting in brackets regularly, often exchanging wins and always putting on an exciting show. The last two North America International Championships saw Jukem come out on top in their encounters, but Shadowcat would later emerge victorious from two of their three subsequent Pokémon Players Cup battles. Outside of Play! Pokémon events, Jukem sent Shadowcat to the Losers side of the bracket at both Battle at Lake Valor and Winter Brawl 3D 2022, but Shadowcat was later able to eliminate Jukem from Winter Brawl 3D in their rematch.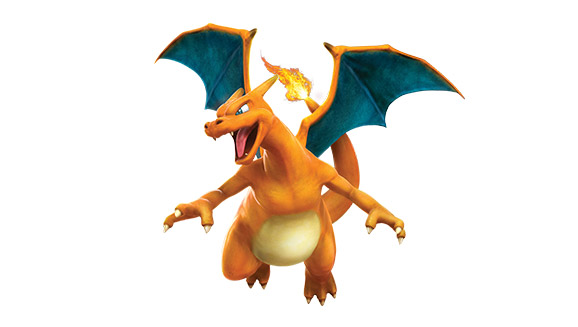 These two have been hard at work preparing for Columbus, and have both benefited from Team Battles more than some due to their experience competing with multiple Battle Pokémon in the one-on-one format. That said, they'll have to watch out for several other fearsome competitors among the tournament's registrants—many of whom consider Jukem and Shadowcat to be rivals.
Let's take a look at just a few of the other Trainers who have already shown they have what it takes to come out on top at the North America International Championships.
Collin "Ashgreninja1" Jones
Preferred Battle Pokémon Team: Mewtwo, Shadow Mewtwo, and Aegislash
Preferred Support Set: Mega Rayquaza & Mimikyu
Preferred Cheer Skill: Special
This will be Ashgreninja1's first Championship Series event in the Masters Division, but he's no stranger to the Play! Pokémon stage. The 2018 Worlds runner-up and 2019 World Champion of the Pokkén Tournament Senior Division will be aiming for the same placement he acquired at North America's last International Championships (that would be first place) in a new division with entirely new opponents. However, because online play and most community events don't have separate age divisions, Ashgreninja1 does have experience against many of this event's registered competitors.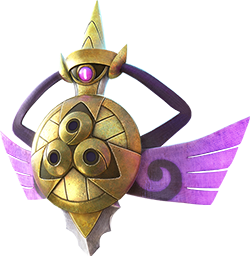 Ashgreninja1 pulled off some impressive wins against the likes of Roderick "Raikel" McArthur and Diane "Mins" Minsley in the Victory Road League, as well as Eric "Flegar" Flegar and Jeffrey "ReyDelEmpire" Hernandez at NEC 20. The Trainers who eliminated Ashgreninja1 at these events were Jukem and Rokso respectively, although both events featured Basic Battles. Expect to see a similar team to what Ashgreninja1 used in his 2019 Championship Series run: Mewtwo, Shadow Mewtwo, and Aegislash.
Patrick "Euclase" Neumann
Preferred Battle Pokémon Team: Aegislash, Pikachu Libre, and Decidueye or Charizard
Preferred Support Set: Mega Rayquaza & Mimikyu
Preferred Cheer Skill: Special
Euclase hasn't been featured here much previously, but is a battler that spectators should absolutely watch for. This Aegislash specialist boasts some stellar results from recent community events, including fifth place at Battle at Lake Valor and third place at Frosty Faustings XIV, both of which took place earlier this year. Euclase's Frosty Faustings run was particularly impressive—after being sent to the Losers bracket by Jukem, Euclase beat Mewtater, Shadowcat, and Players Cup IV Champion Richard "Wise" Rennehan to face off against Rokso in the Losers Finals. The electrifying battle went down to the wire, but Euclase ended up falling to Rokso in the fifth game. Rokso also eliminated Euclase after a close set at Battle at Lake Valor, so expect a particularly heated rematch if the pair face off at this event.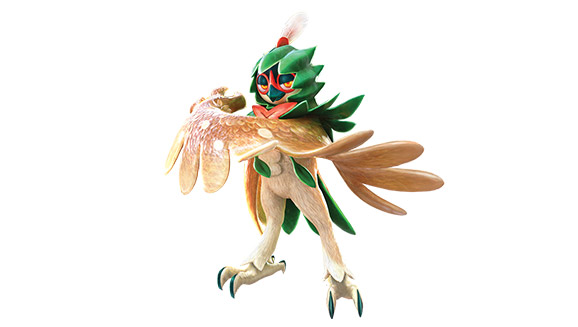 Euclase will definitely be bringing his partner Pokémon, Aegislash, and we'll probably see Pikachu Libre in most of his sets. For the third slot, the most likely candidates are Decidueye and Charizard. As far as Support Pokémon and Cheer Skills are concerned, expect Euclase and Ashgreninja1 to employ a similar strategy: Mega Rayquaza and Mimikyu along with the Special Cheer Skill. Mimikyu is a useful Support Pokémon on its own, while Mega Rayquaza requires a well-thought-out strategy to maximize its effectiveness. This Legendary Pokémon strikes with a fast, powerful Dragon Ascent in a straight line across the entire Battle Stage, but it can be called on only once per round and its Support Gauge charges at a slow rate. This is a key factor in Euclase and Ashgreninja1 both choosing the Special Cheer Skill, as the skill pushes Mega Rayquaza's Support Gauge to MAX after a round loss.
Anthony "Rokso" Paratore
Preferred Battle Pokémon Team: Garchomp, Gengar, and Lucario
Preferred Support Set: Mismagius & Ninetales
Preferred Cheer Skill: Standard
Affectionately referred to as "Papa Pokkén" by members of the community, Rokso is a Pokkén Tournament veteran who does it all. On top of hosting the Destiny tournament series and pouring large amounts of support into events and charity drives related to the game, Rokso continues to place well at tournaments. In 2022 alone, Rokso placed second at Frosty Faustings XIV (only falling to Jukem in the Winners Finals and Grand Finals) and fourth at both Battle at Lake Valor and Winter Brawl 3D. Interestingly enough, Rokso's experiences at Battle at Lake Valor and Winter Brawl 3D share more similarities than just his placement. Both events saw Rokso defeat talented competitors—including Euclase and Mewtater at Battle at Lake Valor, and Cameron "A_Wild_G" Baughman and Kamaal "Kamaal" Harris at Winter Brawl—and make it to the Winners Semifinals. At that point in each tournament, Rokso was defeated by Dawson "TEC" Trepanier in a best of three. Finally, in the Losers Semifinals of both events, Rokso was eliminated by Shadowcat.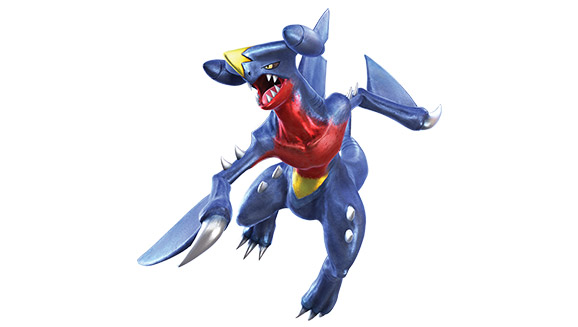 Similarities aside, Rokso is likely itching for a rematch against both Jukem and Shadowcat. Rokso's Garchomp is practically guaranteed to show up, likely alongside Gengar and Lucario. His preferred Support Set of Mismagius & Ninetales compliments his team quite well, as Garchomp and Lucario can heavily pressure a blocking opponent and get easier guard breaks with the help of either Pokémon; meanwhile, those same Supports each add yet another tricky and long-lasting projectile to Gengar's arsenal. Rokso will likely stick to the Standard Cheer Skill, which will push the Support Gauge of the Support Pokémon that he didn't use to MAX after a round win (or in the event of a round loss, will push both Support Gauges to MAX and increase Rokso's Synergy Gauge).
Motochika "ELM" Nabeshima
Preferred Battle Pokémon Team: Shadow Mewtwo, Pikachu Libre, and Decidueye
Preferred Support Set: Mega Rayquaza & Mimikyu
Preferred Cheer Skill: Support
Technically, ELM has already qualified for the 2022 World Championships twice, but he's still registered to compete in the North America International Championships. Due to the early cancellation of the 2020 Championship Series, the top two Masters Division players from the 2020 Oceania International Championships are automatically qualified for Worlds this year, and ELM placed second at that event. Then, just a couple months ago, ELM had another second-place finish at the 2022 Europe International Championships. We'll have to wait and see if ELM can get the three-peat in terms of qualifying by placing in the top four of this tournament, or if he can perhaps secure his first championship title of the season.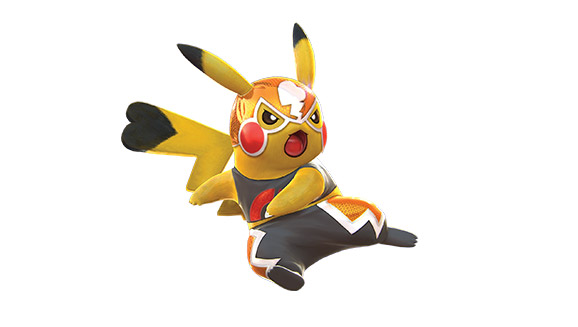 Notably, ELM's signature Suicune was not part of his lineup earlier this year in Germany. Instead, the veteran player went with Shadow Mewtwo, Pikachu Libre, and Decidueye, along with the Support Cheer Skill and the Support Set of Mega Rayquaza & Mimikyu. While the Special Cheer Skill used by Ashgreninja1 and Euclase can be especially useful when paired with Mega Rayquaza, ELM usually opts to go with Mimikyu. This Ghost- and Fairy-type Pokémon can be quite problematic for foes, especially when paired with the offensive pressure that ELM's team can dish out. The Support Cheer Skill ensures that ELM can go into the second and third rounds of battles with Mimikyu fully charged, and the average Charging Time means that an early Mimikyu call leaves the door open for a possible second appearance later in the same round (on top of another early appearance in the next round, thanks to the Cheer Skill).
Chaz "Mewtater" Wright
Preferred Battle Pokémon Team: Mewtwo, Decidueye, and Aegislash
Preferred Support Set: Croagunk & Sylveon
Preferred Cheer Skill: Standard
The 2019 North America International Champion Mewtater is quite possibly the single hardest-training competitor this year. His Support set of Croagunk & Sylveon is largely defensive, with Sylveon's Reflect providing a temporary Defense boost and partially healing the user's Battle Pokémon while Croagunk attacks the opponent with Toxic, causing a Defense debuff.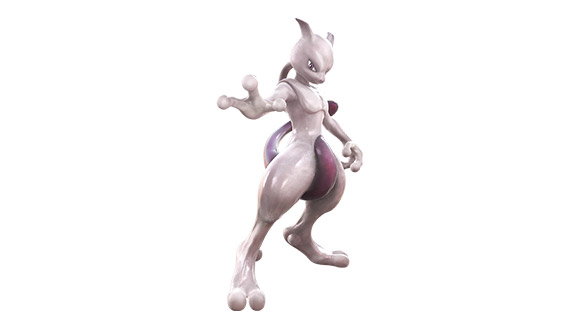 Mewtater defeated ELM in the Grand Finals of the previous North America International Championships, and more recently defeated the likes of Benjamin "Toasty" De La Rosa and Christian "JrJam" Williams at 2022's community events. He suffered a loss to Euclase at Frosty Faustings XIV as well as to Rokso at both Frosty Faustings and Battle at Lake Valor, but as with each of the players previously mentioned, these results from outside of the Championship Series were using the Basic Battle format. Only time will tell how the additional Pokémon and modified Team Battle strategies will impact rematches between rivals.
It's been an incredible journey. This month, Pokkén Tournament DX's final International Championships will take place, and it looks like we're in for some unforgettable moments. Don't miss a second of the action: catch the competition live by tuning in to Twitch.tv/PokkenTournament on Friday, June 24, and Saturday, June 25!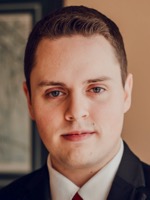 Jesse Turnbull
Jesse Turnbull is a contributing writer covering Play! Pokémon events for Pokemon.com. As a fan of both Pokémon and fighting games, it makes sense that Pokkén Tournament is Jesse's favorite video game. He even met his wife through their shared interest in Pokkén Tournament. Jesse can be found online at Jetsplit.