By Ellis Longhurst, Contributing Writer
After kicking off the season with an exciting event in Sao Paulo, Brazil, the 2019 International Championships made its way to Melbourne, Australia for the Oceania International Championships. More than 330 players competed to be crowned the third ever Pokémon TCG Masters Division Oceania International Champion, a title which included a $10,000 grand prize and 500 Championship Points—enough to automatically qualify for the 2019 Pokémon World Championships.
With the previous two Oceania International Championships having been won by European players, this year the Oceania community was particularly keen to crown a local champion. However, competition for the title was fierce. The event attracted skilled players from across the globe, including those from the North America, Europe, Latin America and Oceania rating zones who received a Travel Award to Melbourne because of their success at tournaments earlier in the season. With great talent came great strategies and a variety of interesting decks. Here is how the event unfolded.
Prepare for a Shock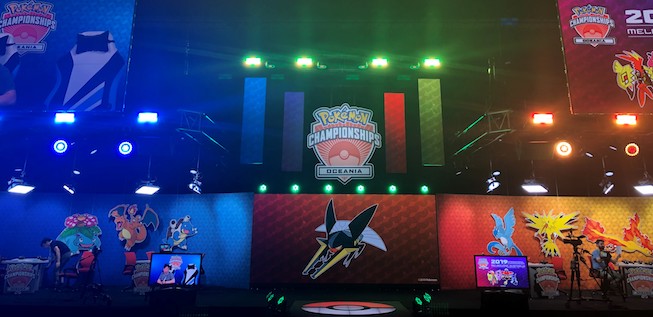 For players living outside of the Japan and Korea rating zones, the Oceania International Championships was the first opportunity to compete in a tournament using cards from the Pokémon TCG: Sun & Moon—Team Up expansion. Excitement surrounded the introduction of TAG TEAM Pokémon-GX to the game—these basic Pokémon have massive HP and potentially game-changing attacks, but give away three Prize cards when they are knocked out.
Having dominated tournaments in Japan and Korea, the new deck featuring Pikachu & Zekrom-GX, in particular, was on everyone's radar. This deck is designed to take six Prize cards quickly via Pikachu & Zekrom-GX's powerful Full Blitz and Tag Bolt-GX attacks. Using Tapu Koko Prism Star's Dance of the Ancients ability and the Thunder Mountain Prism Star stadium, players can even attack with Pikachu & Zekrom-GX's Full Blitz attack as early as their first or second turn of the game!
Players at the Oceania International Championships would need to be prepared to battle against this fast and formidable TAG TEAM Pokémon-GX.
The Upside-Down
Despite all that hype, it was another deck that saw the most action, particularly early in the competition. The most popular deck at the tournament turned out to be Ultra Necrozma-GX with Malamar—92 players battled using this deck on Day 1. Using Malamar's Psychic Recharge ability and the new Viridian Forest stadium card, the plan is to load Energy on to Ultra Necrozma-GX and take at least one Prize card every turn. This Ultra Beast seemed like an attractive choice for the tournament because it can deal enough damage to knockout all Pokémon-GX in one hit—including Pikachu & Zekrom-GX. However, only seven Trainers battling with Ultra Necrozma-GX progressed to Day 2. And of those, Christian Hasbani of Australia placed the highest in the competition, finishing in 9th place overall.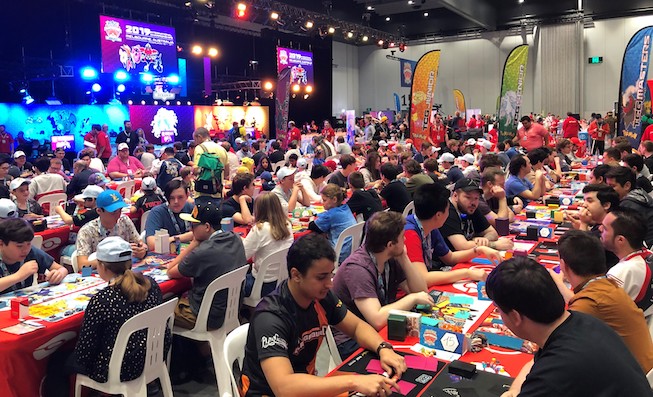 So despite it being a little less popular than expected, it was the Pikachu & Zekrom-GX deck that proved to be an excellent choice for the tournament. Of the 36 players who progressed to Day 2 of the tournament, 12 of them—a full third of the field!—were using Pikachu & Zekrom-GX. What's more, three of these players managed to secure a place in the Top 8.
There were many similarities between these three deck lists, but also some startling differences. For example, Jose Marrero chose to include Marshadow-GX as a Fighting-type attacker, while Kaiwen Cabbabe and Lucas Pereira sought to disrupt their opponents by way of Wobbuffet and Absol respectively. It will be interesting to see how the Pikachu & Zekrom-GX decks continue to evolve as the metagame develops and more combinations are explored.
The Champion
Surprisingly, it was a deck focused on a different Lightning-type Pokémon from the Sun & Moon—Team Up expansion: Zapdos. Isaiah Williams of the USA piloted the Legendary Pokémon to victory in the Masters Division final. Using Jirachi's Stellar Wish ability, Isaiah was able to consistently find the Trainer cards he needed to attack with Zapdos' Thunderous Assault each turn. The abundance of low HP Pokémon on his opponent's field and in the tournament in general meant that Zapdos was usually able to collect a Prize card every turn. Utilising Electropower and Choice Band, Isaiah was even able to use Zapdos to knockout Pokémon-GX… sometimes in one hit! Zapdos was the feature card in the decks of nine players competing on Day 2, including Daniel Altavilla of the USA and Bert Wolters of the Netherlands who both placed in the Top 8.
In the final, Isaiah faced strong competition from the 2018 North America International Champion, Stéphane Ivanoff of France. With his second place result, Stéphane proved that the well-established Zoroark-GX with Lycanroc-GX deck still has merit in the Standard format. His list even included one unconventional card, Lucario-GX, so that he could knockout Pikachu & Zekrom-GX in one hit with Aura Strike! It is no wonder he was able to rise to the top of the Day-2 competitors.
Since its release in the Pokémon TCG: Shining Legends expansion, different variations of the Zoroark-GX deck have placed in the Top 4 or higher at every International Championships. Will we begin to see a new iteration of the deck that is better equipped to take on the Zapdos with Jirachi deck? Or will Lightning-type Pokémon continue to dominate the metagame?
Youth Gone Wild
On championship Sunday, Oceania International Champions were also crowned in the Junior and Senior Divisions. The players in these divisions chose to battle with decks that were similar to those in the Masters Division. Interestingly, it was two different archetypes that reigned supreme.
In the Senior Division final, both players came to battle with decks centred around Zoroark-GX and Lycanroc-GX, but their strategies were completely different. Asger Balle of Australia designed his deck to consistently deal high amounts of damage to his opponent's Pokémon using Zoroark-GX's Riotous Beating attack and Lycanroc-GX's Claw Slash attack. His opponent, Alexandre Sole of Belgium, preferred a control variant of the deck, opting to pair Zoroark-GX with cards that discard the opponent's resources. Ultimately, it was Alexandre's expert use of cards such as Plumeria, Team Skull Grunt, and the new Lycanroc-GX from Sun & Moon—Team Up that allowed him to slow the tempo of the finals match and earn the title of Senior Division Champion.
By contrast, the Junior Division was an electro-powered match that saw Simon Belanyi of Slovakia take on Jean Cardoso of Brazil—both players were using a Pikachu & Zekrom-GX deck. The raw power of this TAG TEAM was on display as big knockouts came fast for both Simon and Jean. In the final game, Simon's clever use of Raikou's Booming Thunder attack to chip away at his opponent's Pokémon allowed him to pull ahead and take the victory. Simon becomes the first player from Slovakia, across all age divisions, to be crowned an International Champion!
The second International Championships of the season is now over, but there's no time to rest. In just over a month, the Europe International Championships will take place in Berlin, Germany. And of course, more Regional Championships and local events are happening as well. Be sure to check back at Pokémon.com/Strategy to follow the latest Pokémon TCG new and updates!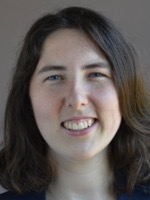 Ellis Longhurst
Ellis Longhurst is a contributing writer covering Play! Pokémon events for Pokemon.com. She has been competing in high-level Pokémon TCG tournaments since 2006, and creating written content for the Pokémon community since 2011. Ellis now brings an Australian flavour to the Play! Pokémon broadcasting and stream teams at the International and World Championship competitions.