Battles in the Pokémon Championship Series will heat up as competitors head down under for the second of this season's four International Championships February 14–16, 2019 (in US time zones). You can watch the breathtaking action from home even if you can't make it to Melbourne, as we'll be broadcasting matches from each round of the 2019 Pokémon Oceania International Championships on Twitch.tv.
The event runs Friday through Sunday in Australia, but because of the time difference, each day of tournament play will start the previous afternoon in American time zones. Viewers in the US can tune in to catch TCG and VGC matches starting Thursday afternoon, while the Pokkén Tournament DX matches will kick off Friday afternoon. Each game will have its own stream, so make sure to tune in to your favorite game as competitors battle toward the 2019 Pokémon World Championships and thousands of dollars' worth of prizes.
The final rounds for the Pokémon TCG and VGC will be broadcast consecutively on Twitch.tv/Pokemon on Saturday starting at 2:30 p.m. PST, while the Pokkén Tournament DX finals will be broadcast on Twitch.tv/PokkenTournament at the same time. Don't forget to check out the winning teams and decks at Pokemon.com/EventResults once the tournament is complete.
What to Watch: Pokémon TCG
Pokémon TCG stream: Twitch.tv/PokemonTCG
Commentators: Joe Bernard, Cora Georgiou, Ellis Longhurst, Kyle "Pooka" Sucevich
Thursday, February 14: 2:30 p.m. – 2:15 a.m. PST (approx.)
Friday, February 15: 2:30 p.m. – 1:45 a.m. PST (approx.)
Saturday, February 16: Finals start at 2:30 p.m. PST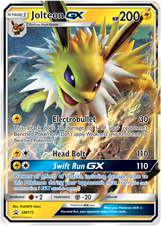 Pokémon TCG competitors will really have their mettle tested, as this tournament will be the first event outside Asia to permit the Sun & Moon—Team Up expansion and the many TAG TEAM cards it brings. Magikarp & Wailord-GX has already enjoyed success in the Expanded format, but you'll have to tune in to see if the other five TAG TEAM cards will be able to make their mark in Standard. Keep an eye out for a number of other powerful cards from Sun & Moon—Team Up, including powerful Trainer cards Erika's Hospitality and Pokémon Communication and a surge of Pokémon that have performed well in Asia: Zapdos, Jolteon-GX, Tapu Koko Prism Star, Absol, and Jirachi.
What to Watch: Pokémon VGC
Pokémon VGC stream: Twitch.tv/Pokemon
Commentators: Labhaoisa Cromie, Adam Dorricott, Duy Ha, Gabby Snyder
Thursday, February 14: 2:30 p.m. – 12:30 a.m. PST (approx.)
Friday, February 15: 2:30 p.m. – 12:30 a.m. PST (approx.)
Saturday, February 16: After TCG finals (approx. 6:00 p.m. PST)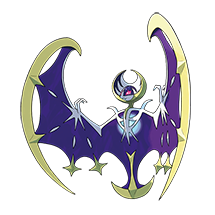 Competitors in the Video Game Championships have become very familiar with Pokémon Ultra Sun and Pokémon Ultra Moon, but they'll still have a new curveball in Melbourne as they take on the only International Championships featuring the Moon Series format. Trainers will still be able to include two of the most powerful Legendary Pokémon on their teams, but unlike at the last International Championships, they'll also be permitted to use Z-Moves. Making good use of these moves will be key—Trainers still won't be permitted to use Primal Reversion or Mega Evolution, so a good Z-Move can easily make or break a game. A variety of Legendary Pokémon have starred on teams so far in the Moon Series, with Groudon, Kyogre, Lunala, Xerneas, and Yveltal spending the most time in the spotlight.
What to Watch: Pokkén Tournament DX
Pokkén Tournament DX stream: Twitch.tv/PokkenTournament
Commentators: Michael "H2" Graf, Evan "WonderChef" Hashimoto, Michael "Midori" Tjong
Friday, February 15: 2:30 p.m. – 12:30 a.m. PST (approx.)
Saturday, February 16 (Finals): 2:30 p.m. – 10 p.m. PST (approx.)
The Pokkén Tournament DX season will be kicking off in Melbourne, and it, too, has a big change for competitors to adapt to. Matches this year will pit competitors head-to-head in the Team Battle format, where each player chooses their own team of three Battle Pokémon. The first player to knock out all three of their opponent's Battle Pokémon will win the game. Tune in to find out which competitors and Battle Pokémon will reign supreme in this exciting new format.