By Jason Krell, Contributing Writer
Another North America International Championships is in the books. With three new video game champions and many players clinching invitations to the Pokémon World Championships, there are countless moments worth remembering from this weekend. Hopefully you watched every important moment live, but we're here to help in case you missed anything. And don't forget to check out all of the teams from the Masters Division, Senior Division, and Junior Division top cuts.
Another Chapter for the History Books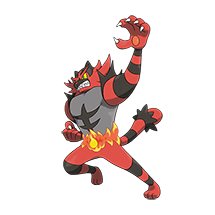 Championship Sunday started with a hard-fought match between Connor Yuen and Kenneth Fung in the Junior Division. After losing in the finals last year, Connor wasn't about to let history repeat itself. Kenneth took the first game of the set, and there were subsequent moments when it seemed he would claim the Championship, but Connor's adjustments in games two and three came through for him. Regardless of what Kenneth tried, he couldn't overcome Connor's lead of Incineroar and Landorus Therian Forme.
Much like their Junior Division counterparts, the Senior Division finalists went all the way to game three. Quentin Colón led off the set with a commanding win against Kareem Muakkit in game one. A strategic adjustment helped Kareem win game two, even though both players led the same Pokémon as they did in the previous game. Instead of having his Tapu Lele use an attack, Kareem had it use Taunt on Quentin's Crobat to stop the latter from setting up Tailwind. This gave him control of the game, and Quentin's combination of Crobat and Ferrothorn couldn't apply enough offensive pressure to take it back. Game three was closer, but Quentin's own adjustments fell short, and Kareem took advantage to earn the Championship.
The Masters Division match looked to be one for the history books. Wolfe Glick was pursuing an International championship to add to his two US Nationals crowns, while Graham Amedee sought his first major tournament win. History was on Wolfe's side, but Graham had already beat the exact same team as Wolfe's, used by another player earlier in the tournament. Everything hinged on which player prepared better for the finals.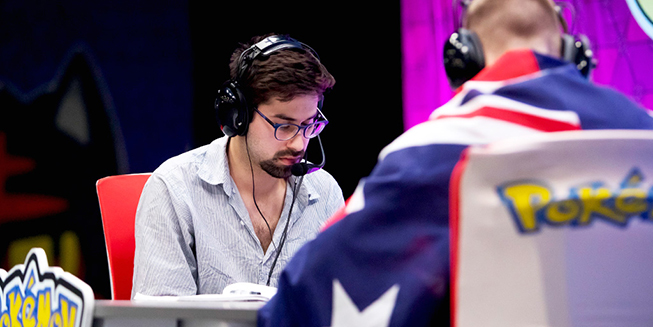 In the end, experience won out over the underdog. Wolfe looked completely in control during his 2-0 victory, despite a few moments where it seemed as if Graham had gained some ground. Losing Pokémon didn't change Wolfe's game plan at all, since he'd realized Sunday morning that completely stopping Graham's offensive onslaught wasn't realistic.
"With a team like Graham's, it exerts so much offensive pressure that the way I thought about beating it was to take favorable trades and not stop him from attacking," Wolfe said. "I had a pretty flexible plan where, pretty much regardless of what he did, I could still be in a good position to win the game."
Celesteela, the most distinct addition to Wolfe's team, helped him masterfully fulfill that plan. It proved to be a nuisance to Graham no matter whether he attacked it or ignored it, and the Launch Pokémon's powerful Heavy Slam made as much of a difference as the way it blocked spread attacks with Wide Guard. Many wondered whether Graham's own stand-out Pokémon, Mega Medicham, would make a similar difference in their match, but it was knocked out early in both games.
Now that Wolfe has won the North American International Championship, he's poised to make another run at the Pokémon World Championships. That said, Graham will surely be in Washington D.C. looking for a rematch.
Success with All Manner of Pokémon
Each of the finals were exciting, but there were many more interesting battles and stories at the North American International Championships beyond just the winners. Plenty of other players pulled off their own amazing accomplishments.
Melvin Keh reached Top 8 at his third International Championships this season. It was his second such placement with Shedinja on his team, which remained troublesome for his opponents. James Baek also reached a third International Top 8 this season, and he did it with a team he used during the Moon Series. Winning so many matches without a Mega-Evolved Pokémon on his team is no easy feat. Finally, Jonathan Evans became one of the last North Americans to qualify for the World Championships with his Top 4 finish this weekend, giving him another chance to reach the finals after losing to Wolfe in 2016.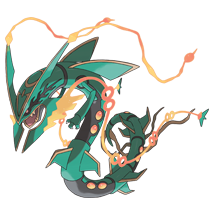 Looking at the overall tournament, there are many lessons for Trainers to take away. Despite more players using a combination of Xerneas and Primal Groudon than any other pairing of restricted Pokémon, neither of those popular choices made the finals. Instead, it was Mega Rayquaza, Primal Kyogre, and Lunala that went all the way. It was also interesting to see how many players proved that lesser-used Pokémon could qualify for Day 2 of the tournament, including Mega Medicham, Mewtwo, Lilligant, and Roserade, just to name a few. This stands in sharp contrast to the 2016 U.S. National Championships, which used a similar format, when there was far less diversity among top teams.
It will be intriguing to see whether players will continue to succeed with a wide variety of teams at the upcoming World Championships, or if competitors will instead use the results of this tournament to narrow down the list of viable approaches. Find out for yourself starting on August 16, when the best players from around the globe gather in Washington D.C. to prove they're the best Pokémon Trainers in the world. Catch all the action in person or by following along at home, and we'll be here to give you all the highlights and insights once again.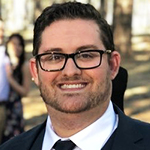 Jason Krell
Jason Krell is a contributing writer covering Play! Pokémon VGC events for Pokemon.com. After playing during the 2016 season, he shifted from competing at events to covering them. Now he's an esports journalist and is pursuing a master's degree in sports journalism at Arizona State University. You can find him on Twitter at Krellitlikeitis.