By Jesse Turnbull, Contributing Writer
After an unforgettable weekend, the Pokkén Tournament DX action at the 2019 North America International Championships concluded in a series of incredible matches. Fans were treated to perhaps the best Team Battle play the continent has ever seen, with many heated battles across both Saturday and Sunday. The top four Masters Division and top two Senior Division players who had not already qualified for Worlds have now secured their invitations, leaving only a couple of spots remaining as we head into the Last Chance Qualifier in August.
With the Senior Division wrapping up on Saturday, the Masters Division finals were the focus for Pokkén Tournament fans on Sunday. The matches showcased an excellent mix of careful strategies, explosive combos, and exciting rivalries. Let's take a look at how the top 8 played out.
Familiar Faces in the Masters Division Top 8
Despite the number of talented players competing this weekend, the top 8 turned out to be strikingly similar to that of last year's North American Qualifier. Chaz "Mewtater" Wright, Allister "ALLISTER" Singh, Jacob "ThankSwalot" Waller, Anthony "Rokso" Paratore, Benjamin "Toasty" De La Rosa, and Shadowcat reprised their top 8 spots from last season, joined this year by Motochika "ELM" Nabeshima and Abe "Tonosama" Hisaharu. With some fan favorites such as Labib "slippingbug" Haq and Thomas "Thulius" McLaurin eliminated on Saturday, this group of finalists showed incredible consistency by advancing to the top 8.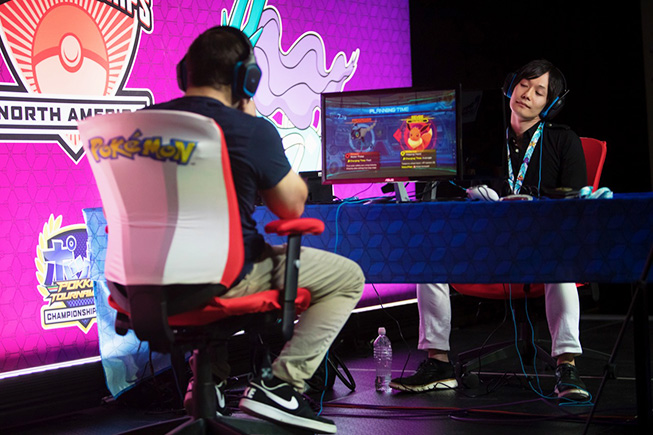 Going into the finals, both sides of the bracket had a World Champion present. Reigning champ ThankSwalot was knocked into Losers by Mewtater on Saturday, while 2017 champion Tonosama was set to face off against Mewtater in Sunday's first Winners match. Mewtater won the set against Tonosama 2-0 to kick off the action, just as he had done against ThankSwalot a day earlier. In Losers, both World Champions were then bested by ELM, who would eventually make it all the way to the Grand Final after losing his first Saturday match to Christian "TheJrJam" Williams. Despite battling from the Losers bracket almost the entire tournament, ELM defeated slippingbug, Rokso, ALLISTER, and more in an incredible Losers run.
Mewtater Breaks Through!
Although Mewtater has been recognized as a high level Pokkén Tournament player for years, the Mewtwo master had frequently fallen just short of the gold, notably finishing fourth at the 2018 North American Qualifier and thirteenth at last year's World Championships. While gaining the respect of his opponents and establishing himself as a great player, he wasn't yet viewed as one of Pokkén Tournament's most elite competitors.
That all changed this weekend. After defeating both World Champions to land himself in the Winners Final, he faced off against ALLISTER, who had been playing extremely well all tournament. Unfazed, Mewtater was able to secure a 3-0 win, with his Shadow Mewtwo closing out each of the three battles. Mewtater's Grand Final opponent was the Oceania Champion, a red-hot ELM. Mewtater won Games 1 and 2, and in Game 3, his Mewtwo defeated ELM's first two Battle Pokémon before ELM sent out his own Mewtwo. ELM's Mewtwo single-handedly took out all three of Mewtater's Pokémon, turning Mewtater's confidence into at-best nervous optimism in an instant.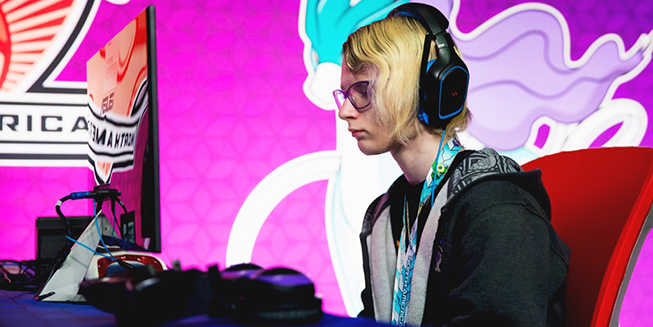 Game 4 started as the first three games did, with Mewtater's Mewtwo knocking out ELM's Shadow Mewtwo. ELM responded quickly, with his Suicune scoring a PERFECT knockout and leaving both players with two Pokémon at full HP. Both competitors used their Synergy Burst in the third round, and Mewtater's Aegislash was able to score a knockout with a well-timed Sacred Sword. ELM won the fourth round with his Mewtwo, but not before Mewtater's Aegislash took most of its opponent's HP. That gave Mewtater a large HP advantage, but he ultimately didn't need it. He won the final round with a PERFECT finish of his own, courtesy of Shadow Mewtwo, winning the tournament and solidifying himself as one of the greatest Pokkén Tournament players in North America.
Although Tonosama and Shadowcat placed fifth, they will be joining Mewtater and ALLISTER as the four qualifiers from this tournament because ELM and ThankSwalot had already qualified at previous events.
Clear Favorites in the Finals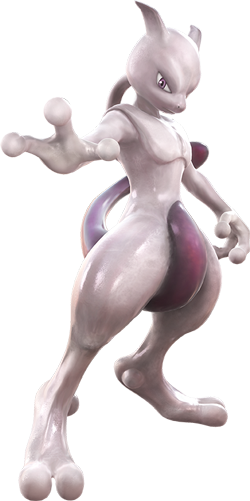 The North America International Championships had a fair amount of variety throughout the tournament, but a few Pokémon and Cheer Skills saw more use from the finalists than others. In the top 8, only two Battle Pokémon appeared more than ten times: Mewtwo and Shadow Mewtwo. Mewtater continued the trend of every 2019 Qualifier being won by someone with both Mewtwo and Shadow Mewtwo on their team, and Mewtwo appeared on half of the finalists' teams. Both Pokémon also appeared in the Senior Division Grand Final on Saturday, showing their popularity in both age groups.
The Support Set of Frogadier & Eevee was by far the most popular among competitors, with more than half of the finalists using the pair in at least one round. While some Support Sets, such as Mew & Celebi, have one Pokémon that competitive players prefer, Frogadier & Eevee both contributed to many of this weekend's matches. That pair have proven to be quite versatile in the current format and will likely continue to see frequent use at the World Championships this August. There was also a clear favorite when it came to Cheer Skills, especially at the top level. While both Standard and Special were popular throughout the weekend, Special was the Cheer Skill of choice for most finalists. Six players used the Special Cheer Skill during Sunday's top 8; Pokémon like Mewtwo could really exploit Synergy Burst, enjoying the 40% Synergy Gauge boost after a win. Even after a loss, having both Support Pokémon ready for use proved valuable in many situations this weekend.
Two More Qualifier Spots up for Grabs
Now that this tournament has come to a close, only two qualifier spots remain for the 2019 Pokkén Tournament World Championships Masters Division. These spots will be filled by the top players at the Last Chance Qualifier, which takes place in Washington, D.C. the day before the World Championships. Those who hope to claim one of the final two spots will need to put everything they have into practicing this summer.
That's all for Pokkén Tournament at the 2019 North America International Championships. Congratulations to all of the competitors and especially to the four qualifiers listed below. Don't forget to catch the Last Chance Qualifier and the World Championships August 16-18 in Washington, D.C.!
Qualifiers from the North America International Championships:
Chaz "Mewtater" Wright

Allister "ALLISTER" Singh

Abe "Tonosama" Hisaharu

Shadowcat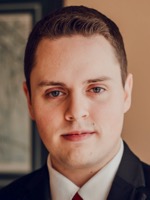 Jesse Turnbull
Jesse Turnbull is a contributing writer covering Play! Pokémon events for Pokemon.com. As a fan of both Pokémon and fighting games, it makes sense that Pokkén Tournament is Jesse's favorite video game. He even met his wife through their shared interest in Pokkén Tournament. Jesse can be found online at Jetsplit.