By Jesse Turnbull, Contributing Writer
This month, North America's most talented Pokkén Tournament DX competitors will come together for the second-to-last Pokkén Tournament qualifier of the year when the 2019 North America International Championships begin in Columbus on June 21! Players will be competing for their shot at cash prizes and one of the coveted spots at the 2019 Pokkén Tournament World Championships this August. Fans should be ready for some exciting Pokkén Tournament DX action!
With the 2019 Pokkén Tournament Championship Series concluding this summer, participants will aim to secure their spot at the World Championships. The top four Masters Division players and the top two Senior Division players from Columbus will qualify, so competition is sure to be fierce! Keep Twitch.tv/PokkenTournament open to catch the matches all weekend long, from the opening rounds of the tournament until the finals.
Breaking the Mold
With many tournaments outside the official Championship Series still running the 1-on-1 Basic Battle format, it's taken players some time to get comfortable with the 3-on-3 Team Battle format. During the Europe International Championships, many competitors seemed to stick with some of Pokkén Tournament's "safer" options for Support Pokémon and Cheer Skills. Eevee, Jirachi, and Mew were all seen frequently during the event because they provide a consistent boost to the player's Battle Pokémon regardless of the current opponent. Many players similarly seemed to stick with one or two Cheer Skills throughout the event, with Standard being a popular choice.
Keep in mind that, before 2019, a good number of players only practiced with one or two Battle Pokémon, so it's understandable that some competitors would be more comfortable with Support Pokémon and Cheer Skills that have consistent strengths regardless of the current matchup. Now, in the weeks leading up to North America's qualifying event, players have been exploring new strategies to gain the advantage in their matches. Rather than defaulting to Support Pokémon that give the player's Battle Pokémon a boost, some players have started to utilize a more counterpick-oriented style. For example, Rotom is seeing more use against opponents who excel in the air or that struggle with a speed debuff, and its partner Togekiss has consistently been a strong choice for getting around slower opponents. Speaking to broadcaster Brendan "Burnside" Hansen about the 2019 format, he predicted this particular Support Set will see more use during North America's qualifier than at 2019's previous qualifier events.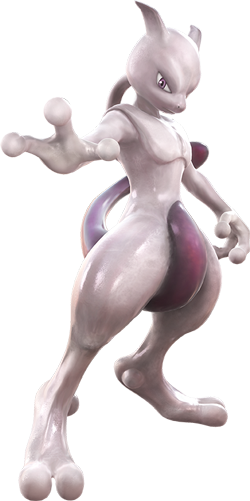 Fans who haven't watched a Pokkén Tournament bracket since the qualifier in Europe can also expect more variety and mind games as competitors further their understanding of the importance of their team's order and the role each team member plays. Mewtwo was previously viewed as a strong anchor (the last Pokémon on a team to battle), because a team's first two Pokémon could leave the Legendary Pokémon with a full Synergy Gauge, allowing it to Mega Evolve into the incredibly powerful Mega Mewtwo X. However, some knowledgeable players, such as Burnside and Chaz "Mewtater" Wright, have been pushing the idea that Mewtwo is actually quite powerful in the lead-off point role. As the Special Cheer Skill—which boosts Synergy Gauge after a win and pushes Support Gauge to MAX after a loss—has begun to see more use, competitors are finding that by winning Round 1 with Mewtwo, they can often use Synergy Burst before the end of Round 2. This is quite different from what was seen in some of the first tournaments using the Team Battle format, where many players would start matches with a Pokémon that charges Synergy Gauge quickly and end with Pokémon like Mewtwo for their powerful Synergy Bursts.
In the Presence of a Champion
As the 2018 Pokkén Tournament World Champion, Jacob "ThankSwalot" Waller has automatically qualified for this year's World Championships. Despite this, ThankSwalot has confirmed he will be attending the North America International Championships, aiming to win the event for a second consecutive year. This will give ThankSwalot a valuable opportunity to practice the 2019 format while also having an impact on other competitors hoping to qualify at this event. ThankSwalot is sure to be a favorite again, but with the new 3-on-3 format being used this year, a lot has changed since his dominant 2018 run, so fans will need to wait and see if ThankSwalot can come out on top again. (Note that if a player who has already qualified earns an additional invitation, it will pass down to the next best player in the bracket.)
In order to place first at North America's 2018 qualifier, ThankSwalot had to overcome Anthony "Rokso" Paratore. Rokso, who has long been considered one of the best Garchomp players on the continent, will undoubtedly be anticipating a rematch with ThankSwalot at this year's North America International Championships. As Rokso's local Pokkén Tournament scene in New York City is one of the strongest in all of North America, he has been able to get some excellent practice leading up to this year's qualifier. Spectators can expect an exciting matchup if these two meet in this year's bracket.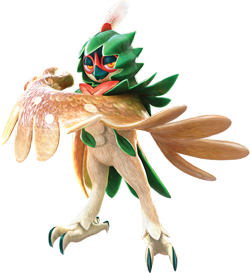 Of course, last year's grand finalists won't be the only front-runners at this year's North America qualifier event. Alex "Jin" Williams, who finished in the top eight of 2018's Last Chance Qualifier, has been practicing live on his Twitch stream almost daily. Although Jin has yet to win a Championship Series event, he has racked up some impressive tournament wins, and his dedication to practicing has left him well prepared for this event. Another is Labib "slippingbug" Haq, who finished in the top eight of the 2017 World Championships with his signature partner Pokémon, Pikachu Libre. Through much of 2018, fans saw slippingbug bring the Pokkén Tournament DX–exclusive Decidueye into battle, and more recently this competitor has taken a liking to the latest DLC Battle Pokémon, Blastoise. Each of these Pokémon represent key points in Pokkén Tournament's history, so it will be a treat for longtime fans to witness three eras brought together in the form of slippingbug's team.
While the Pokémon TCG and VGC matches will kick off on Friday, June 21, the Pokkén Tournament bracket will begin the following day. The finals will take place on Sunday, and the Pokkén Tournament Twitch stream will be broadcasting the action both days. Fans should look forward to what is expected to be some of the best Team Battle plays ever seen in North America! Good luck to all competitors!
Get details about the 2019 North America International Championships.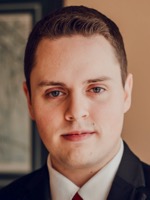 Jesse Turnbull
Jesse Turnbull is a contributing writer covering Play! Pokémon events for Pokemon.com. As a fan of both Pokémon and fighting games, it makes sense that Pokkén Tournament is Jesse's favorite video game. He even met his wife through their shared interest in Pokkén Tournament. Jesse can be found online at Jetsplit.