By Andrew Wamboldt, Contributing Writer
On Sunday, Pokémon trainers in all three divisions will battle to determine this year's North American International Champions. They all had to persevere through epic matches against some of the top players from around the world to get this far, and now they're all just one match away from the one of the biggest titles in the Championship Series.
Be sure to watch Twitch.tv/Pokemon to see who will win it all and become the next Pokémon TCG International Champion!
To better understand what's in store for the finals matches, let's take a look at how the action played out on Saturday.
The Champion versus the Challenger in Masters Division
The Masters Division played an additional six rounds of Swiss on Saturday to determine the Top 8 cut. The last players standing represented a mix of established names and new faces.
Stéphane Ivanoff, the 2018 North American International Champion, defeated Magnus Pedersen in his Top 8 match, and Diego Cassiraga, the 2018 World Champion, defeated first seed Martin Janouš, setting up a star-studded battle. On the other side of the bracket, Nathaniel Kaplan defeated Hunter Butler, and Emery Taylor defeated Preston Ellis, all players seeking a big title to add to their résumé.
With all of the competitors keenly aware of the stakes, both of the Top 4 matches were intense. Emery was able to get past Nathaniel in a highly strategic match, and Stéphane defeated Diego, putting him in position to defend his title as North American International Champion.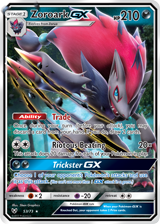 Last year, Stéphane won this tournament with his Zoroark-GX/Garbodor deck, defeating Tord Reklev—the 2017 champion—in the finals. This year Stéphane piloted a different Zoroark-GX variant, playing Dewgong, Persian-GX, and Naganadel-GX in the hopes of giving Zoroark-GX one last win before it rotates from the Standard format.
"Zoroark is always the play at International Championships," Stéphane said. "It's always good in a field with many players of different regions, with different strategies and different decks. You never know what you will play against, and Zoroark, especially this deck I'm playing, can have a shot against everything."
His opponent, Emery Taylor, is playing Pikachu & Zekrom-GX, a deck with which he won three League Cups over the past few months. Emery has played the game for six years—four in the Senior Division and two in the Masters Division—and this is his first big finish since aging up.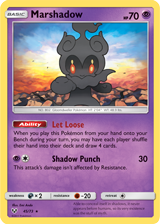 Emery credits Marshadow and its Let Loose Ability as being integral in his run to the finals. In Top 8, he beat a stall deck that was using Vileplume. If it had got set up, that deck would have been problematic for Emery's all Basic Pokémon deck, because Vileplume's Disgusting Pollen Ability locks Basic Pokémon out of attacking. He also used Marshadow's Let Loose Ability to great effect during his Top 4 match, which was played on stream, as he described below.
"Let Loose is absolutely insane," Emery said. "Their entire deck relies on discarding five Energy per turn. You put them down to four (cards) on the first turn of the game and say, 'Go for it, bud.'"
Pikachu & Zekrom-GX versus Zoroark-GX is a clash of two of the most popular decks in the Standard format since Sun & Moon—Unbroken Bonds was introduced, so it should be a close match on Sunday. Both players feel confident in their chances of winning the championship.
One card to keep an eye out for is the Naganadel-GX in Stéphane's deck. After a Stinger-GX Attack puts both players at three prize cards, Stéphane would be able to win the game with a knockout on a Pikachu & Zekrom-GX.
The night before the finals, Stéphane said he will check out Emery's streamed matches to gain intel on his deck as he prepares to defend his title of North American International Champion on Sunday.
Senior Division Showdown Between Two Top Players
On Saturday morning, Senior Division competitors played their Top 8 and Top 4 matches to determine who would go to the finals.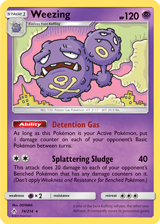 In Top 8, first seed Regan R. of the U.S., playing his Weezing deck, defeated Joao Gabriel P. of Brazil and his Reshiram & Charizard-GX deck. This set Regan up for a Top 4 matchup with Lucas X. of Canada, the 2018 Latin America International Champion, who used his Zoroark-GX deck to defeat another Brazilian, Mateus C., and his Zapdos & Ultra Beasts deck.
On the other side of the bracket, Canadian Rowan S., the 2015 Junior Division World Champion, defeated Kaya L. of Germany, the 2018 Junior Division North America International Champion, using a Zoroark-GX deck to defeat Kaya's Lucario & Melmetal-GX stall deck. Rowan would move on to play against American Isaiah B., who used his Zoroark-GX deck to defeat Frank M. of the US and his Weezing deck.
In the Top 4, Regan defeated Lucas in the Weezing vs. Zoroark-GX matchup, while Isaiah came out victorious in his match versus Rowan in a Zoroark-GX mirror match.
This sets up a Senior Division final featuring two players that competed in the finals of a North American International Championship within the past two years. In 2017 Regan won the tournament as a Junior. Regan can draw on his experience when playing on stream tomorrow.
"I think I'm going to be calmer on stream, be more ready, and not misplay," Regan said.
His opponent, Isaiah, is no stranger to the final stage at this tournament, finishing second in the Senior Division last year. Isaiah will now have an opportunity to claim the title of North American International Champion that alluded him in 2018.
"It would mean a lot to me to win this particular tournament," Isaiah said. "This is the tournament that probably has the most prestige of any of the tournaments this year. Last year I got second at this exact tournament, so I'm glad to be back in the finals, and I hope I can take it this time."
Regan decided to play Weezing after reading an article written by Caleb Gedemer—though he changed a few cards from the piece's deck list—because he thought the deck had a favorable matchup spread for the weekend. Isaiah decided on playing this Zoroark-GX variant after it performed well during a week of testing with a group that included Masters Division finalist Stéphane Ivanoff.
The finals matchup should be very close; both players already emerged victorious in similar matchups to advance to the finals. In Top 8, Isaiah beat a Weezing deck, while Regan beat a Zoroark-GX deck in Top 4.
"I feel pretty decent about the matchup," Isaiah said. "I think [my deck] is slightly favored, 55-45, maybe 60-40."
Isaiah's Evolution Pokémon are not affected by Weezing's Detention Gas Ability, so if he can evolve his Pokémon quickly, Isaiah can prevent some spread damage from Weezing's Splattering Sludge, which only affects Pokémon with damage counters already on them. With Spell Tag and Shrine of Punishment, however, Regan does have additional ways to get damage onto Isaiah's Pokémon to activate the spread effect of Splattering Sludge.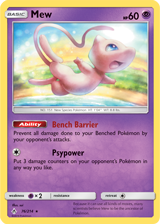 On the other hand, Isaiah plays Mew, which prevents damage to benched Pokémon. That could prove an effective counter in the matchup, but it's a Psychic-weak Pokémon with only 60 HP, so Weezing knocks it out in one hit.
While this sounds like a lot going in favor of Isaiah, Regan could even the matchup out with Larvitar. With its Second Strike attack, Larvitar will hit for 80 damage against anything with three or more damage counters on it, so against Fighting-weak Pokémon like Zoroark-GX, Regan will be able to put on a lot of damage.
This should be an exciting match, with both decks including various forms of counter play against the other.
Junior Division Results
The Junior Division began Swiss play on Saturday and cut to a Top 8. The following players made it into the Top 8 cut.
Benny B. [CA] – Zapdos with Ultra Beasts

Jaysen M. [US] – Reshiram & Charizard-GX

Rohan S. [GB] – Reshiram & Charizard-GX

Marley Sylvester S. [DK] – Reshiram & Charizard-GX

Daniel M. [CZ] – Zapdos with Ultra Beasts

Pedro A. [BR] – Malamar/Ultra Necrozma-GX

Caleb K. [US] – Weezing
In Top 8, Benny defeated Caleb, Daniel defeated Marley, Pedro defeated Jayson, and Evan defeated Rohan. In Top 4 on Sunday, Benny will play Daniel and Pedro will play Evan to see who moves onto the finals.
Don't miss every final match on Twitch.tv/Pokemon on Sunday to see who is crowned this year's North American International Champions. After the event, you can see full deck lists for all of the Top 8 players on Pokemon.com. Good luck to all of our final match competitors!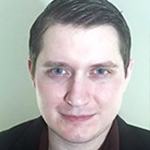 Andrew Wamboldt
Andrew Wamboldt has played in competitive Pokémon TCG tournaments since 2011. He competed in the Pokémon TCG World Championship in 2015 and 2016. He has a degree in Journalism from the University of Missouri.