Another eventful day at the 2017 North American International Championships is in the books. There's always a different, more intense energy to Day Two with competitors focusing on the handful of top cut seats. The Indiana Convention Center was abuzz as excellent players in all age divisions battled throughout the day.
The morning started off with a slimmed-down field in each division—64 Masters Division players and 32 players each from the Junior and Senior Divisions made it to Day 2. The Masters Division played six more Swiss rounds and the Juniors and Seniors each played five more rounds before their top eight players were determined later in the day.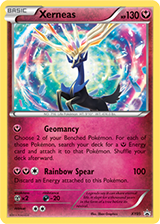 From there, the action heated up as each age division entered their single-elimination top cut rounds. The United States made a clean sweep in the Junior Division, grabbing all eight seats. After two elimination rounds, Regan Retzloff and Jared Chapman remain standing, ready to battle on Sunday to become the first Junior Division North American International Champions. It should be quite a matchup between Regan's interesting Xerneas deck and Jared's stalwart Greninja BREAK deck.
July 1 is Canada Day, so it's only fitting that the top two players in the Senior Division were both from north of the border, holding on against six players from the United States. Former World Champion Rowan Stavenow will face Michael Long for the Senior Division title on Sunday. Rowan deftly guided his Zoroark BREAK to the finals, and Michael will be ready to counter him with his Greninja BREAK deck featuring a couple interesting wrinkles. Both players finished with identical 9-2-3 records, so this should be a matchup worth tuning in for.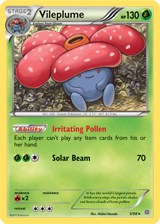 And in the Masters Division top cut we were treated to an amazing set of premier competitors in this first North American International Championships. Former World Champions Gustavo Wada and Igor Costa met in the first round of the top cut—both were probably hoping to avoid facing each other until later in the day, but fate matched them up early. Igor prevailed, only to fall to eventual finalist John Kettler in an exciting semifinals match. On the other side of the bracket, Tord Reklev from Norway managed to get by Americans Ryan Sabelhaus and Sam Chen to reach the final table. This sets up a championship showdown between John's Decidueye-GX/Vileplume deck and Tord's Garbodor deck. But truly, at this level the talent of the competitors could have far more impact than which decks they're playing. It'll certainly be an exciting match to watch and see who becomes the first North American International Champion in the Masters Division.

After a truly remarkable Day One that saw a lot of different decks find success, the metagame tightened up a little on Day Two. Several decks began to stand above the rest—Garbodor and Tapu Lele-GX were well represented in all age divisions, as was Greninja BREAK. But the field remained impressively varied overall, including six different styles of decks represented in the Masters Division Top-8. From Volcanion to Zoroark BREAK to Espeon-GX, players had to be ready for threats from all directions. But that doesn't even tell the whole story, as competitors mixed and matched powerful Pokémon to unlock new ways to win.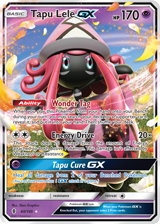 If there was one card that stole the show, however, it was the incredible Tapu Lele-GX. It appeared in 20 of the 24 decks that made the top cut; only players wielding Greninja BREAK decks chose to not run the powerful Land Spirt Pokémon. Launching in the Sun & Moon—Guardians Rising expansion, Tapu Lele-GX has been available for less than two months, but it has taken almost no time for players to recognize how much value it brings to their decks. Expect to see Tapu Lele-GX in top-level competitive play for quite some time.
The finals will kick off on Sunday morning with the Junior Division first in action, followed by the Senior and then Masters Divisions. Remember that you can catch all the action on Pokemon.com/Live. Then be sure to stick around to watch the epic final Pokémon VGC matches.
Congratulations to everyone who battled hard over the first two days of the 2017 North American International Championships, and good luck to our six amazing finalists!