The new Pokémon-GX in the Pokémon TCG: Sun & Moon expansion aren't just for serious battlers looking for the most powerful cards to add to their decks. They're also an exhibition of some of the most iconic Pokémon from the last two decades, with incredible illustrations showing each Pokémon in action. Take a look at some of the Pokémon-GX that are sure to excite competitors and collectors alike.
Start Big with Evolved First Partner Pokémon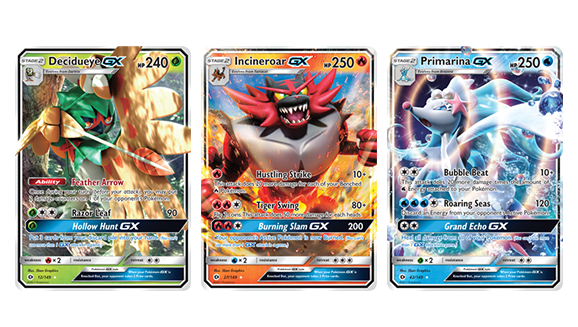 This trio of Pokémon may be best known as the final Evolutions of your first partner Pokémon in the Pokémon Sun and Pokémon Moon video games. But they're quickly making a name for themselves in the Pokémon TCG, with stunning, edge-to-edge artwork that seems to burst right off their cards, capturing each Pokémon in the middle of one of its powerful attacks.
Attractive Opposites from the Johto Region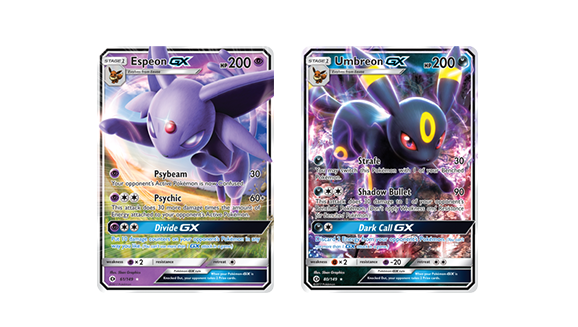 Ever since they first appeared in the Johto region, the mysterious Espeon and Umbreon are forever linked in the Pokémon world. Day and night, light and shadow—these contrasting Pokémon are the perfect choice to be showcased in the Sun & Moon expansion as powerful Pokémon-GX.
Classic Battlers Return to Form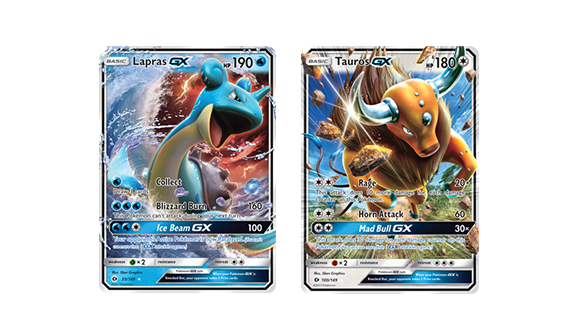 After taking a quick turn as Pokémon you can ride in Pokémon Sun and Pokémon Moon, Tauros and Lapras jump into the spotlight in the Sun & Moon expansion. They were once heralded as some of the strongest Kanto Pokémon to battle with, and now as Pokémon-GX they can find glory with a new generation of fans, as well as longtime Pokémon devotees.