Trick or treat yourself to everything you need for a spooktacular Halloween with the Pokémon Center's Halloween 2022 collection! Bring home fa-boo-lous apparel and gourd-geous items featuring your favorite Ghost types and Pokémon like Pikachu that are embracing their spooky sides for the most macabre of holidays. Whether your Halloween tastes run to the cute and kitschy or the haunting and harrowing, there's something for every Pokémon fan.
Here's a taste of the terrifyingly terrific treats the Pokémon Center is serving up this Halloween.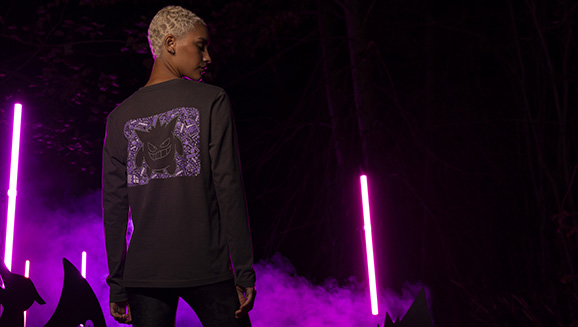 If you've got it, haunt it! Show off your Halloween spirit with a variety of t-shirts befitting the spooky season. Pikachu and Gengar are just some of the Pokémon getting in on the fun. Short-sleeve shirts are available in black and navy, while a long-sleeve version featuring Gengar comes in grey.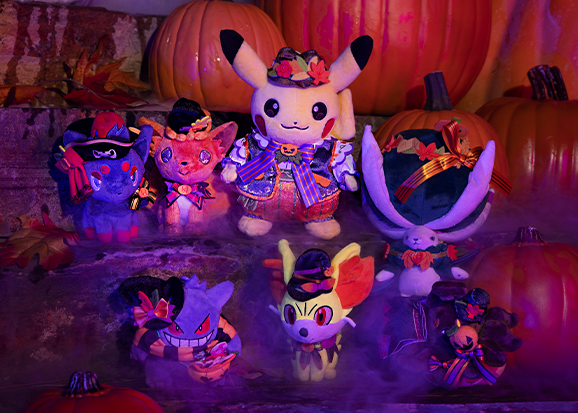 If you're looking for a scary movie buddy, cuddle up with more-soft-than-spooky Pokémon Halloween plush figures and key chains. Pikachu, Gengar, Vulpix, Zorua, and more Pokémon are breaking out their cutest costumes to head out for an unforgettable autumn evening of trick-or-treating.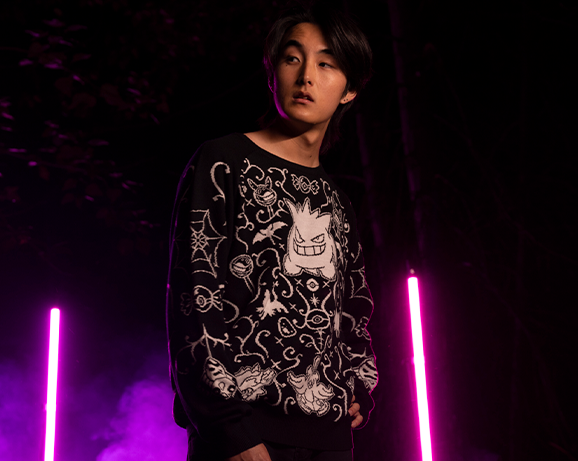 When it comes to haunting with style, Gengar reigns supreme. Channel the Shadow Pokémon's mischievous spirit with a distinctive knit sweater from Pokémon Center. The festive pullover features a host of spooky Pokémon in addition to Gengar, including Pumpkaboo, Litwick, Sableye, and more.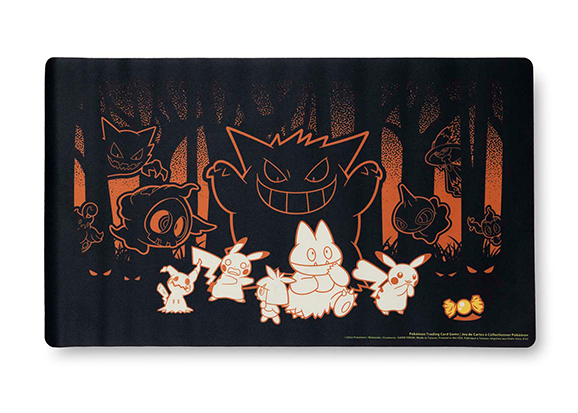 Bring some seasonal spirit to your next Pokémon TCG game with a cool new playmat. The orange and black mat captures Pikachu, Gengar, and other Pokémon enjoying their own exciting night in the neighborhood.
Head over to the Pokémon Center today for a howlingly good time!