Following the invigorating Region Qualifiers in March, the Pokémon Players Cup III is nearing its conclusion in the form of the Global Finals. Eight players remain in the Pokkén Tournament DX competition, with representatives hailing from Australia, France, Italy, and the United States. With bragging rights and a Travel Award for a future Pokémon International Championships event on the line—as well as the recent announcement that the next Pokémon Players Cup will boast substantial cash prizes—these players have plenty to motivate them as they prepare for the finals.
To make it to this point, competitors had to emerge victorious over former champions and other top-tier opponents. Many players battled it out in the Region Qualifiers over two weekends last month, with the eight finalists—four from North America's qualifier, three from Europe's, and one from Oceania's—qualifying for the Global Finals. Starting April 24, fans will be able to witness these skilled competitors go head-to-head in a new double-elimination bracket. All eight players will start their Global Finals run in the Winners side and will be eliminated if they are defeated twice.
North America: Allister "ALLISTER" Singh, Anthony "Rokso" Paratore, Davon "Shadowcat" Amos-Hall, Jacob "Jukem" Waller
Europe: Cyril "Boolerex" Braud, Saliou "AuraMaster" Diop, Umberto "Goreson" Tagliafierro
Oceania: Alexander "IceBurgy" Berglind
North America's finalists won't come as much of a surprise to those familiar with the region. All four finalists have displayed a mastery of the game, beginning with the Wii U version of Pokkén Tournament, that few have been able to rival, continuously innovating with their Battle Pokémon and redefining top-level play. The same can be said of Goreson and his Machamp out of the Europe region, who qualified for the World Championships in 2016, 2017, and 2018 before placing fifth at the 2019 Europe International Championships.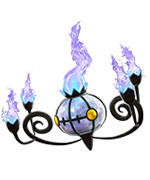 Spectators may not be quite as familiar with the remaining three finalists. Boolerex primarily used Chandelure in the Wii U version of Pokkén Tournament before gaining popularity as a Croagunk user in Pokkén Tournament DX. He has been steadily improving and has secured some impressive results in recent years, despite sticking with a Battle Pokémon that is typically seen as weaker than most. AuraMaster and IceBurgy didn't start competing until after Pokkén Tournament DX released, but hard work allowed them to quickly catch up to many Wii U veterans. AuraMaster made it to Top 8 of the European Qualifiers during the first Pokémon Players Cup, while IceBurgy came close to qualifying for Worlds through the last three Oceania International Championships, where he placed seventh, seventh, and fourth respectively.
Fans will be able to witness these eight Trainers in action when the Pokémon Players Cup III Global Finals play out at Twitch.tv/PokkenTournament on April 24 and at Twitch.tv/Pokemon on April 25, with both broadcasts kicking off at 11:00 a.m. PDT. Before that, let's take a look at the events that have led to this point, as well as what fans can expect to see going forward.
Don't Lose Focus
When the first Pokémon Players Cup took place back in the summer of 2020, it hadn't been a long time since the last offline Pokkén Tournament competitions had taken place. Because of this, and because fighting games like Pokkén Tournament DX can differ quite a bit between offline and online play, some of the world's top competitors likely weren't fully used to the new environment going into their Players Cup matches. No matter what game you're competing in, the shift from competing in a venue surrounded by others who are just as passionate about a game as you are to playing alone in your home can be a jarring one. Many competitors feed off of the crowd's excitement during tournaments, and it can be easy to forget you're even competing when playing online. A momentary lapse in focus can be the difference between moving on or being eliminated, and that's something everyone had to keep in mind during the first Players Cup.
Now, most players have been competing exclusively online for quite some time. With Pokkén Tournament returning for the third Players Cup and confirmed for the fourth, the community's competitive spirit is burning bright. The Region Finals gave fans a glimpse of what high level Pokkén Tournament competition is like in 2021, and the Global Finals are set to produce the greatest matches of the year up to this point thanks to the immensely talented players who are participating.
Oceania's Lone Qualifier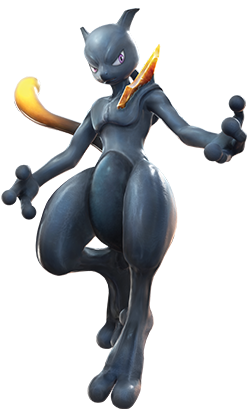 IceBurgy's first tournament was in 2018, but he quickly made a name for himself and has consistently been seen as one of Oceania's top players. At the end of last year, many players in Oceania considered IceBurgy the number-two competitor in the region, behind Antony "Antwerp" Di Placido, so it's fitting that the final match in Oceania's Players Cup III Region Qualifier was between these two great players. IceBurgy was able to overcome Antwerp and secure Oceania's single spot in the Global Finals for himself, which was understandably an exciting accomplishment for the Australian Trainer.
Like most of Oceania's dedicated competitors, IceBurgy is no stranger to online Pokkén Tournament competitions. For years now, the region has typically held one or more tournaments online every week. This has equipped IceBurgy well for events like the Players Cup III, as it's allowed him to practice staying focused and composed during online competitions. He will likely bring his signature Garchomp to his upcoming matches, though he's also been known to send out other Pokémon such as Gengar and Shadow Mewtwo. IceBurgy's results at previous official tournaments include seventh at the 2018 and 2019 Oceania International Championships, as well as fourth at the same event in 2020, making his first-place finish in this event's Region Qualifier all the more impressive.
Three Major Threats from Europe
Qualifying for the World Championships in 2016, 2017, and 2018 (and almost qualifying again in 2019), Goreson has continued to show off the immense strength that Machamp has in Pokkén Tournament no matter what year it is or how the competitive landscape has shifted. Along with Europe's other Machamp master, Niklas "Wingtide" Laerbusch, Goreson has made sure the world always respects what this Fighting-type Pokémon is capable of. During the first Pokémon Players Cup, Wingtide won the Kickoff Invitational to secure his spot in the finals but ultimately finished in fifth place. It remains to be seen whether Goreson will be able to take Machamp even farther this time around.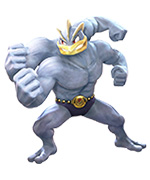 While Goreson has been a household name since Pokkén Tournament's early years, AuraMaster and Boolerex aren't quite as well-known yet. AuraMaster's first competition used the Deluxe version of Pokkén Tournament, but despite this he managed to quickly climb the ranks and become one of Europe's best Lucario players. His only appearance at an official tournament prior to this was at the first Pokémon Players Cup, where he placed seventh in Europe's Region Qualifier. This time around, AuraMaster's Top 3 finish in the European bracket has earned him a spot in the Players Cup III Global Finals.
Boolerex has participated in more official competitions over the years than AuraMaster—including 2019's Last Chance Qualifier, where he finished with an impressive four-two win/loss record. Viewers will likely see Boolerex bring his signature Croagunk to the Global Finals, while it's expected that AuraMaster will use his Lucario in at least some of his matches. Croagunk fans especially can look forward to a great showcase of what the Pokémon is capable of at a high level. Croagunk, the Poison- and Fighting-type Pokémon, is considered to be one of the weaker Battle Pokémon at the moment, and the random properties associated with some of its attacks discourage some players from bringing it to tournament matches. As a result, it's not every day that Croagunk makes a finals appearance at an event of this magnitude.
A Possible Rematch between Champions
Readers may recall that two of the eight players competing in this event's Global Finals also appeared in the finals of the first Pokémon Players Cup. Specifically, Shadowcat and Jukem finished in first and second place respectively after an exhilarating Grand Finals match between the two players. Both competitors brought two of their signature Pokémon to their Players Cup battles, those being Darkrai and Braixen for Shadowcat, and Sceptile and Empoleon for Jukem. In that Grand Finals match, Shadowcat stuck with the Mythical Pokémon Darkrai while Jukem relied on his Sceptile.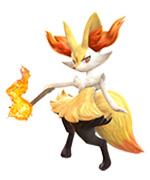 Following the Pokémon Players Cup, these incredible players have continued to excel in several online competitions. In addition, Shadowcat has been live streaming frequently on Twitch while Jukem has been putting out Pokkén Tournament videos on his YouTube channel each week, typically showcasing his recent matches against other top players. Both competitors have been on the grind, which makes the possibility of a rematch all the more exciting.
Although Shadowcat bested Jukem during the first Players Cup and is the only Pokkén Tournament player to be crowned a Pokémon Players Cup Champion so far, Jukem still holds the title of 2018 World Champion. Both of these players have continued to improve and show dominance since their Players Cup bout, so look forward to the possibility of an epic rematch if they end up meeting in the Players Cup III Global Finals.
Two Long-Lasting Legends
Occupying the other two North American spots in the Global Finals are ALLISTER and Rokso, two community icons who, purely because of their love for the title, have done an incredible amount for the competitive Pokkén Tournament scene since its inception. Aside from the hard work they put in outside of the game, both players are incredibly skilled and are among the best of the best with their main Battle Pokémon, frequently placing in the Top 8 of major tournaments. During the first Pokémon Players Cup's Kickoff Invitational, Rokso placed fourth after falling to ALLISTER in Losers Semis. ALLISTER would then go on to defeat Jukem in Losers Finals before being bested by Wingtide and finishing in second place.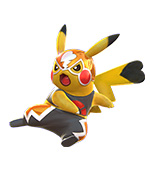 Although Rokso is almost certainly going to bring his main Battle Pokémon Garchomp, it's hard to say what other Pokémon he'll utilize, if any. If Rokso ends up being paired with IceBurgy in the finals, spectators may even be treated to a Garchomp mirror match, though either player could opt for a counterpick instead. On the other hand, ALLISTER used a plethora of Pokémon in his Players Cup Kickoff Invitational matches, including but not limited to Mewtwo, Suicune, and Pikachu Libre. Fans will have to stay tuned to see if ALLISTER once again switches up his Battle Pokémon based on his opponent, or if he chooses to stick with one or two Pokémon this time around. No matter what Pokémon these two competitors go with, their mastery of the game will surely be a joy to watch as their matches play out.
An Exciting Finale with a Diverse Cast
Thanks to this event's eight finalists, most of the Battle Pokémon occupying the Pokkén Tournament DX roster have a legitimate chance of appearing in the Global Finals. With competitors like ALLISTER and Shadowcat being extremely skilled with multiple fighters, it's possible fans will see players sticking with their trademark partners or switching it up in an attempt to counterpick their opponents. And, of course, this isn't even taking Support Pokémon and Cheer Skills into account, which can have a massive impact on battles as seen in past tournaments in the Pokkén Tournament Championship Series.
Aside from the Pokémon, the eight players competing in the finals are also wonderfully varied in other ways. Viewers will be treated to matches featuring both offensive- and defensive-focused players, fan favorites, and even players they may have never seen play before. No matter what happens, it's sure to be a thrilling conclusion to the event for any fan of the premiere Pokémon fighting game. Don't forget to watch the Pokémon Players Cup III Global Finals at Twitch.tv/PokkenTournament on April 24 and at Twitch.tv/Pokemon on April 25, at 11:00 a.m. PDT on both days to see if your favorite Trainer will come out on top.