The second installment of the Pokémon Players Cup is nearing its epic conclusion! This weekend, 16 of the best Pokémon VG players in the world will face off for the title of Pokémon Players Cup II Champion. As the first official tournament using the Ranked Battles Series 7 rules, the Pokémon Players Cup II has been exciting to follow, especially with so many strong Pokémon making their Galar region debut through The Crown Tundra. (You can learn more about some of these Pokémon from Gabby Snyder's article, Train Legendary Pokémon from the Crown Tundra for Ranked Battles and More.)
The competitors had to battle through several tournament phases to make it to the finals. They first had to have a top placement in an online, best-of-one qualifier. Then, they had to compete across multiple weekends in a double-elimination best-of-three tournament in their respective Region Online Qualifiers. In the end, 16 players qualified for the finals between the four regional brackets.
Europe: Miguel Pedraza Caballero, Davide Carrer, David Koutesh, Markus Sponholz
Latin America: Gabriel Agati, Jean Paul Lopez Buiza, Juan Naar, Federico Turano
North America: Wolfe Glick, Nick Navarre, Donald Smith, Bingjie Wang
Oceania: Sean Ronzani, Will Tom, Caleb Wijesinha, (one player disqualified)
Just like the first Pokémon Players Cup, this tournament has as structure that's a little different from what players are used to from live events, both in terms of how players advance and what information they have going into their matches. The Region Online Qualifiers and both Finals rounds follow a double-elimination bracket, which isn't typically used in Play! Pokémon events. In addition, players have access to their opponents' team lists (without stats) before each match, allowing them to see what items their opponents' Pokémon are carrying and what moves the Pokémon have. While this tournament structure is still new to some, many of our finalists competed in the Pokémon Players Cup I and have some experience with the format.
The Pokémon Players Cup II Global Finals is stacked with impressive players. Gabriel Agati and David Koutesh follow up their Pokémon Players Cup I finals run with another finals appearance—a remarkable achievement in itself, considering the difficulty of the double-elimination tournament structure. Some other players that have had international success in the last few years are in the field, too, such as Jean Paul Lopez Buiza (2019 North America International Championships Top 4), Nick Navarre (#1 Ranked Player in North America in 2017), and Federico Turano (2018 World Championships Top 8). Finally, 2016 World Champion Wolfe Glick also qualified for the finals—he is the only player to win a Regional, National, International, and World Championship in the Masters Division, and he's looking to add a Pokémon Players Cup finals title to his already stacked resumé.
To preview the Pokémon Players Cup II finals, let's take a look at some standout teams from the qualifying stage, as well as some Pokémon and strategies that will likely be popular in the final stage. As a reminder, you can watch the Pokémon Players Cup II finals live at Twitch.tv/Pokemon or YouTube.com/Pokemon on December 11–13 starting at 11:00 a.m. PST each day.
Standout Teams from the Qualifying Stage
We got a sneak peek of how top players approach team building in Series 7 through the Region Online Qualifiers, which took place a few weeks ago. Here are some standout teams that were especially interesting! As a reminder, the finalists are able to switch up their team between the regional bracket and the finals. But as we saw in the Pokémon Players Cup I finals, many players will likely continue to use the same team.
The Return of Coalossal
A few months ago, Santino Tarquinio dominated the Pokémon Players Cup I finals with a Coalossal team, showing the world just how powerful Coalossal can be with the right support. Miguel Pedraza Caballero qualified for the Pokémon Players Cup II finals with a modified version of Santino's Coalossal team, building off its core and updating it for Series 7 by adding in Celesteela and Indeedee.
The team is centered around activating Gigantamax Coalossal's Steam Engine Ability and Weakness Policy held item by using Dragapult's Surf or Urshifu's Aqua Jet. Since Coalossal matches up poorly against heartier Water-type Pokémon, a Rillaboom holding a Choice Band is a great partner for it. Celesteela also matches up well defensively against a variety of common picks in the format right now, such as Metagross, Kartana, and Glastrier.
Miguel stated that he used Coalossal because of how well it fares against some of the most common Pokémon, such as Galarian Moltres, Metagross, Incineroar, Kartana, and Rillaboom. Similar to Santino, he has extensive experience with Coalossal, having used it since the release of its Gigantamax form, and he plans on bringing it to the finals. "People did not expect Coalossal to be good anymore with the addition of Tapu Fini and Landorus," Miguel said. "However, I think the opposite—it's also easy to catch my opponents off guard if they think Coalossal is not viable anymore."
One other player, Federico Turano, also qualified for the finals with a Coalossal team. It will be exciting to see if either Trainer can pilot Coalossal to a second consecutive Pokémon Players Cup victory!
Spectrier Slips Away?
Jean Paul Lopez Buiza was the only finalist who used Spectrier in the regional brackets. Spectrier has been overshadowed by its counterpart, Glastrier, due to Spectrier's limited pool of offensive attacks. Despite this, Spectrier is one of the fastest Pokémon in the format, and it can dish out large amounts of damage with a Shadow Ball boosted by the same-type attack bonus. To further Spectrier's damage output, Jean Paul used Nasty Plot on his Spectrier; after a single Nasty Plot, Spectrier turns into a huge Dynamax threat. Jean Paul also taught his Spectrier Mud Shot. While Mud Shot itself is a weak attack, it turns into a powerful Max Quake when Spectrier is Dynamaxed. The combination of Ground-type and Ghost-type attacks can be difficult to deal with, and there are very few Pokémon that can reliably endure both. Jean Paul also had the flexibility to use his Spectrier to support the rest of the team, using Will-O-Wisp to shut down powerful physical attackers before they could move.
In addition to Spectrier with its Nasty Plot, two other Pokémon on Jean Paul's team could boost themselves with a stat-increasing move—Galarian Moltres with Nasty Plot and Therian Forme Landorus with Swords Dance. Each of these Pokémon are potent threats and can potentially sweep through a team if they successfully get their setup moves off. To assist these sweepers, Jean Paul also had Incineroar for Fake Out and Intimidate support, alongside Amoonguss for redirection support through Rage Powder.
Gotta Go Fast
Bingjie Wang used a powerful hyperoffensive team to qualify for the Pokémon Players Cup II Global Finals, making great use of a Thundurus trained to use physical attacks. Dynamax Thundurus is one of the strongest attackers in the format, and it's hard to shut down. While most players typically deal with physical attackers by lowering their Attack via Intimidate, that doesn't work against Thundurus due to its Defiant Ability, which will cause Intimidate to actually increase Thundurus's Attack stat! Thundurus can also boost its partner's Speed through Max Airstream, which helps Pokémon with middling Speed, like Nihilego and Urshifu, move before the opponent.
Bingjie's team does an excellent job of countering several of the most common Pokémon. For example, five of the six Pokémon on his team have a way to hit Tapu Fini for supereffective damage. The team also matches up well against some of the biggest Dynamax threats. Thundurus is great against Galarian Moltres and Therian Forme Landorus, while Heat Rotom is excellent against Metagross, Kartana, and Glastrier.
Bingjie also used a Nihilego that knows Meteor Beam and holds the Power Herb item, a set that has been rising in popularity recently. With Power Herb, Meteor Beam is a one-turn attack, raising Nihilego's Sp. Atk and firing on the same turn. Meteor Beam can knock out many common Pokémon, such as Galarian Moltres and opposing Thundurus, after a Sp. Atk boost.
Rain, Rain, Go Away
Juan Naar advanced to the Pokémon Players Cup II finals with one of the most unique teams out of all the qualifiers, building around the rainy weather core of Politoed and Kingdra. While many players were excited to see the classic duo return in The Isle of Armor portion of the Expansion Passes, rain teams still struggled to find much success, especially since Kingdra's damage output is somewhat underwhelming.
Juan added some newly introduced Pokémon from The Crown Tundra to elevate the Politoed and Kingdra pair. His team utilized Celesteela incredibly well, covering for Celesteela's Fire-type weakness with Politoed's Drizzle Ability setting up rain and covering the Ultra Beast's Electric-type weakness through Raichu's Lightning Rod Ability. All this makes it really difficult to knock out Celesteela; if the opponent lacks the proper damage output, Celesteela can be an impenetrable wall in the late game, similar to Ferrothorn in Series 6.
Juan's team also had a lot of potential damage output outside of Kingdra by fielding a Politoed holding Choice Specs, an Entei, and a Rillaboom holding a Choice Band. These Pokémon, in addition to Kingdra, match up well against the majority of Pokémon in the metagame. While Politoed is often seen in a more supportive role, running moves such as Helping Hand and Icy Wind, Juan turned it into a huge offensive threat. His Entei also has remarkable coverage through Extreme Speed, Sacred Fire, and Stone Edge. Entei is especially useful against common picks such as Kartana, Celesteela, Metagross, and Rillaboom.
What to Expect?
While there will undoubtedly be some surprises this weekend, I think that many players will continue to build their teams around the strongest Pokémon in the format. Here are some of the Pokémon and strategies I expect to see from our competitors this weekend!
Individual Pokémon
The most common Pokémon from the qualifying teams were Glastrier (44 percent usage), Incarnate Forme Thundurus, Tapu Fini, and Incineroar (31 percent usage each), as well as Dusclops, Therian Forme Landorus, Kartana, Rillaboom, Dragapult, Single Strike Style Urshifu, and Regieleki (25 percent usage each). Players will likely prioritize these Pokémon going into the finals due to their general strength and utility.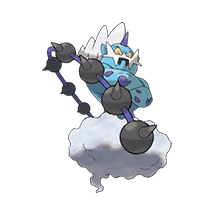 Thundurus in particular had an outstanding performance in the qualifying stage. In the past, Thundurus was known as a bulky support Pokémon, disrupting opposing teams with Prankster-boosted Swagger, Taunt, and Thunder Wave. Ray Rizzo and Shoma Honami won the 2011 and 2015 World Championships, respectively, with such Thundurus. However, in Series 7, Thundurus has taken on a completely new role as a physical Dynamax sweeper. The five players who qualified with Thundurus all used the exact same move set of Fly, Protect, Superpower, and Wild Charge, with their Thundurus holding a Life Orb.
Metagross, on the other hand, had a disappointing performance in the qualifying stage, which is surprising since it was touted as one of the best Pokémon in Series 7 in the opening weeks. Only one finalist, Markus Sponholz, had a Metagross on their team. Despite its poor showing, Metagross is still a major threat—many players showed it respect in the team-building process and brought multiple Pokémon that matched up well against it.
We've already gotten a glimpse of Pokémon that match up well against the metagame, such as Heat Rotom, Nihilego, and Celesteela. I expect players to continue to explore antimetagame options to hard counter the most common Dynamax threats. Other interesting antimeta Pokémon I hope to see in the finals include Mamoswine and Stakataka.
Up until now, the majority of Pokémon highlighted were offensive threats that can sweep through teams. In Series 7, it's also important to find Pokémon that can stand up to these Dynamax threats defensively while also supporting the rest of the team. In addition to the aforementioned Dusclops, Tapu Fini, and Incineroar, other defensive picks you may expect to see in the finals include Clefairy, Porygon2, Amoonguss, Grimmsnarl, and Indeedee. These Pokémon are difficult to knock out and help out their partners with a variety of supporting moves.
General Strategies to Watch For
Smart Setup
Many players enjoy using setup-oriented strategies, such as Galarian Moltres using Nasty Plot or Tapu Fini using Calm Mind, to bolster the damage output of their Dynamax options. Some players even have multiple setup-oriented sets on their teams; as we earlier highlighted, Jean Paul Lopez Buiza had a Galarian Moltres with Nasty Plot, Therian Forme Landorus with Swords Dance, and Spectrier with Nasty Plot all on the same team. One of the other finalists, Gabriel Agati, also used multiple setup sets on his team, running a Wash Rotom with Nasty Plot, Therian Forme Landorus with Swords Dance, and Dragapult with Dragon Dance on his qualifying team.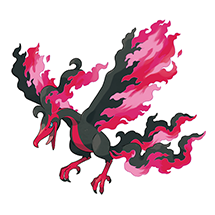 And of course, we can't mention setup without bringing up Weakness Policy. It can instantly turn a Pokémon like Galarian Moltres, Metagross, or Coalossal into a powerhouse if one of those Pokémon have a teammate activate the Weakness Policy. This strategy will likely continue to be common in the finals.
Setup-oriented strategies will typically have Fake Out support (such as from Rillaboom or Incineroar), barrier support (such as from a Light Clay–holding Grimmsnarl or Regieleki), or redirection support (such as from Clefairy or Amoonguss) to ensure that a Pokémon can safely get its stats up.
Hyperoffense
While going all-out on offense has fallen in popularity in Series 7, it is still a remarkably powerful strategy. Hyperoffensive teams typically aim to overwhelm the opponent with damage in the opening turns by Dynamaxing a Pokémon at the start of the match. Bingjie Wang's qualifying team, which we covered above, is the perfect example of a hyperoffensive team in the format. Expect players in the finals to either use the same core of Thundurus, Nihilego, and Urshifu or to have hard counters to that specific combination of Pokémon. Other Pokémon that are typically seen on hyperoffensive teams include Kartana, Dragapult, and Regieleki. Regieleki in particular is a strong choice, as its Electroweb can deal large amounts of damage while also slowing the opposing team down. Hyperoffensive teams also sometimes utilize Tailwind to guarantee they can outspeed the opponent's Pokémon—common Tailwind users in Series 7 include Whimsicott and Tornadus.
Trick Room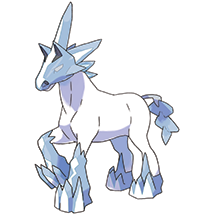 Trick Room continues to be a dominant strategy in Series 7, especially with the introduction of Glastrier. Glastrier is one of the strongest Pokémon in the format, and it thrives under Trick Room due to its low Speed. The combination of Dusclops and Glastrier in particular has been a common pair. Four finalists—Davide Carrer, Wolfe Glick, Nick Navarre, and Donald Smith—used this duo throughout the qualifying stage. Other common Trick Room users in Series 7 include Porygon2, Cresselia, and Stakataka, while other Pokémon that excel while Trick Room is in effect include Torkoal and Amoonguss. Going into the finals, I expect that few players will focus solely on Trick Room, but the majority will likely have some kind of Trick Room option.
Sun
Teams taking advantage of harsh sunlight were very common earlier this year, and they are still strong in Series 7, especially since sandstorm teams are less common now. Three of our finalists—David Koutesh, Nick Navarre, and Sean Ronzani—used Venusaur and Torkoal on their qualifying team. Torkoal is an especially strong choice at the moment because it can outspeed Glastrier under Trick Room and hit Glastrier for supereffective damage. Since fewer teams have a Pokémon with a weather-inducing Ability in Series 7, it is harder to change the weather immediately. As a result, Venusaur in particular can often outspeed the opposing team on turn one, pressuring with Sleep Powder or its wide range of offensive attacks. Gigantamax Charizard is still occasionally seen on sun teams as well, but Venusaur has established itself as the number-one option in most sun cores.
The Great Unknowns
Going into this weekend, I wouldn't be surprised to see many players stick to the same strategies they used in the qualifying bracket—comfort is incredibly important when competing against such an elite group of players. Santino Tarquinio proved this by sweeping through the first Pokémon Players Cup finals with the same Coalossal team he used in the regional brackets.
While there are some Pokémon that have established themselves as common picks, there are also a lot of potential surprises. In their qualifying teams, our 16 finalists used 38 different Pokémon, and out of those 38, 14 were featured on only one team. I'm eager to see if players continue to use their signature picks going into the Global Finals, such as Jean Paul Lopez Buiza's Spectrier; Juan Naar's Politoed, Kingdra, and Entei; Sean Ronzani's Mimikyu; and Will Tom's Alolan Marowak.
At the end of the day, though, it all comes down to how the finalists play on tournament day, and any of the qualifiers are more than capable of winning the tournament. With Series 7 still in its infancy and so many new Pokémon and strategies being introduced, the Pokémon Players Cup II finals will surely be an incredible show! Don't forget to tune in live at Twitch.tv/Pokemon or YouTube.com/Pokemon on December 11–13 starting at 11:00 a.m. PST.