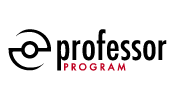 What is a Pokémon Professor?
A Pokémon Professor is a knowledgeable volunteer who gives his or her time to the Play! Pokémon community.
What does a Pokémon Professor do?
Pokémon Professors often act as rules judges at Pokémon tournaments. They ensure that the rules of the game are followed during tournament games and answer rules questions from players. Pokémon Professors can also be Tournament Organizers or League Leaders, or may assist in the organization, execution, and marketing of Pokémon events.
What are the Core Values of a Pokémon Professor?
A Professor should strive to adhere to the Spirit of the Game at all times and should encourage his or her fellow players to do the same. Professors are held to a higher standard than the average Play! Pokémon member. The Professor Core Values are:
Integrity
A Professor must act with integrity at all times. A Professor should be fair and unbiased, whether judging a tournament or resolving a dispute. Personal feelings about another player can often cloud a judgment call. A Professor must not take these feelings into consideration when resolving an issue between players, parents, venue staff, or spectators.
Honesty
A Professor must be an honest individual. It is critical to the integrity of the Professor Program that its members have a reputation as trustworthy and honest. If players cannot trust a Professor to be honest, they cannot trust his or her rulings to be accurate or events to be fair. In addition, The Pokémon Company International (TPCi) may occasionally contact Professors to assist in player or venue investigations. If a Professor has been known to be dishonest, the integrity of the investigation may be jeopardized.
Responsibility
Professors are trusted with a great deal of responsibility. If a Professor is a Tournament Organizer or League Leader, it is critical that all event reporting is done in a timely manner. In addition, a Professor working at an event is responsible for ensuring that all event prizes and participation rewards are handed out according to the event guidelines.
Professionalism
To maintain a higher degree of respect, Professors should act professionally when acting in an official capacity. Foul language, horseplay, smoking, drinking alcohol, and similar activities are unacceptable while actively representing Pokémon. Players, parents, spectators, and venue staff should be addressed courteously, regardless of race, religion, gender, sexual orientation, or physical or mental capacity. In addition, it is unprofessional to publicly make negative comments about Pokémon, Pokémon games, or TPCi without first trying to resolve these issues with TPCi via private communication. Negative comments made publicly only hurt the brand, the game, the company, and the Play! Pokémon program.
The relationship between TPCi and a Pokémon Professor is an "at-will" relationship. This means that either party, at any time, for any reason, is free to sever the relationship. If TPCi or the Professor severs the relationship, that person will no longer be considered a member of the Professor Program and will not be eligible to receive any of the benefits associated with the Professor Program.
What rewards do Pokémon Professors earn?
Pokémon Organized Play has developed an exciting rewards program for the Professors! It allows Professors to choose their own rewards for time spent assisting official Play! Pokémon activities like tournaments and Leagues. Pokémon Professors who have earned enough credits throughout the year are also eligible to participate in the annual Professor Cup, where they can earn great prizes!
How do I become a Pokémon Professor?
Potential Pokémon Professors must take a Professor test to demonstrate their knowledge and familiarity of both the Pokémon TCG and video game rules, as well as the procedures involved in organizing and executing official Play! Pokémon activities. In addition to passing this test, Professors must be at least 18 years old to enter the program.