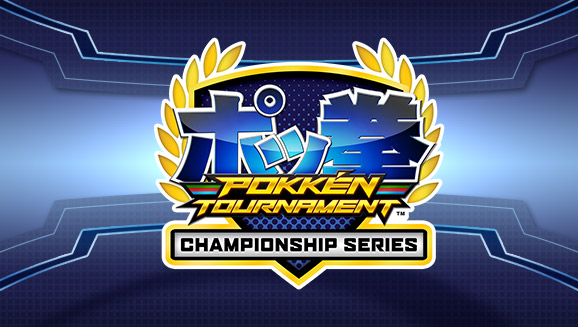 With excitement for Pokkén Tournament at a fever pitch after its fantastic showing at DreamHack Austin, the Championship Series traveled to Liverpool, England, for the Pokémon UK National Championships May 14 and 15. Some of the region's best players also made the trip, providing two amazing days of competition in the young series.
The story of the UK Nationals is the story of two players: Alex "AngelDarksong" Stopher and Taurell "AfroKami" Black. Both brought a wealth of Pokkén Tournament knowledge to the proceedings, sharing what they've learned about the game in the past few months in a series of matches that capped off an already incredible tournament.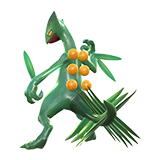 These players first met in the winners' bracket semifinals, a trail of defeated opponents in their respective wakes. Black, one of the community's premier Pikachu users, had recently unveiled his Sceptile. While type matchups aren't important in Pokkén Tournament like they are in other Pokémon games, some Pokémon still do better against others, and Black was looking to utilize Sceptile's unique skillset against Stopher's dominating Blaziken.
"I hate the Pikachu vs. Blaziken matchup, and that's why I picked up Sceptile," Black explained. "Blaziken players typically use their A special moves a lot, and they're all easily punishable by Sceptile." That said, Stopher was ready for this, and shied away from the aforementioned attacks during the match. But Black's knowledge of the matchup was still too much for Stopher to overcome, and a close victory sent the former to the grand finals and the latter to the losers' bracket.
"That game was so intense," Black concluded afterwards. "I wasn't expecting Alex to be as good as he was. He took me by surprise."
Dropping to the losers' side of the bracket meant Stopher was set on a course to meet Reuben Sarfo-Annin. After weaving his own path of destruction with the projectile-heavy Legendary Pokémon Suicune, Sarfo-Annin also fell to Black, adding another layer of pressure to the losers' finals match. In addition to wanting to win the championship, both players were ready for the rematch against their shared foe, and this intensity showed during their contest.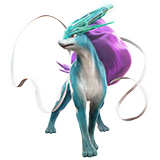 Despite Suicune's ability to keep opponents at bay with its various long-range attacks, Stopher was able to close the gap on Sarfo-Annin regularly, using Blaziken's up-close-and-personal style of offense to dominate. Stopher showed signs of fatigue at times as he dealt with the uphill battle of getting in, but his brilliant use of Blaziken's tools helped him hold off Sarfo-Annin and set up the rematch against Black in the grand finals.
To say the last match of the tournament was a nail-biter would be doing it a disservice. Stopher and Black clashed once more in what was perhaps the most exciting Pokkén Tournament fight we've seen thus far, trading wins and comebacks as they neared the conclusion. At various points throughout the set, Black found himself on match point, only to have the momentum stolen by Stopher.
Because he came from the losers' bracket, Stopher needed to win two separate sets to walk away as the Champion, and his indomitable spirit kept him in the thick of things even when his chances appeared to dwindle away. "I was trying to think of what I did completely wrong last time," he said. "Once I reset the bracket, lots of things were going through my head. I just tried to stay calm and said, 'No matter what happens, we had a good time.'"
With just two games standing between him and a first-place finish, Stopher turned up the jets. His tricky use of Blaziken's speed rendered Black's attempt to set a trap with Sceptile useless on a number of occasions, but it was still far from easy to unseat the equally skilled player. "Taurell is so adaptable," Stopher explained. "He has this amazing style of play that put so much pressure onto me. I think I gave him too much respect, but as we played and constantly changed and adapted, I realized that he was giving me too much respect."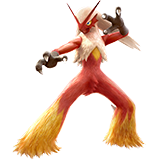 Everything came down to the final round in the final game. Stopher and Black both needed just one round to be crowned Champion, and their hunger for the gold shone through in their gameplay. As the match dragged on, Stopher's Blaziken would drop in health considerably, struggling to find footing against Black's Sceptile thanks to a mixture of smart Giga Drain grabs and mid-range swipes. He would stay in the game with skillful usage of his Togekiss assist, which heals a small amount of health and provides a speed boost, and fight back. In the final seconds, Stopher sat with just 1 HP left and risked it all with a desperation dive kick, sealing the deal and walking away with the title of UK Nationals Champion.
Even though Stopher won, it's almost impossible to say whether he's better than Black or not. Both players showed incredible skill and poise as they battled through the bracket, but Stopher was able to dig just a bit deeper for his win. "Every time it got down to the wire, I told myself, 'This isn't the last match,'" Stopher said during a post-match interview with commentator Ryan "Prodigal Son" Hart.
For their efforts, both Stopher and Black have qualified for the Pokémon World Championships in San Francisco, California, on August 20. Good luck to both players!
Get more information on the Pokkén Tournament Championship Series at the Pokkén Tournament official site. And be sure to check Pokemon.co.uk/Strategy for continued analysis and coverage of Pokémon gameplay.