By contributing writer Ellis Longhurst
Following an electro-powered event in Melbourne, Australia, the 2019 International Championships series made its way to Berlin, Germany for the Europe International Championships. In the Masters division of the Pokémon TCG event, more than 830 players competed to be crowned the third ever Europe International Champion, a title which included a $10,000 grand prize and 500 Championship Points—enough to automatically qualify for the 2019 Pokémon World Championships.
For many players, the Europe International Championships was also the final opportunity to earn Championship Points towards a Travel Award for the North America International Championships. It's unsurprising then that the event attracted skilled players from more than 40 countries, including those from the North America, Europe, Latin America, and Oceania rating zones who received a Travel Award to Berlin because of their success at tournaments earlier in the season.
Would a previous champion claim another International title? Or would a newcomer rise to the top? Read on to find out more.
Current Trends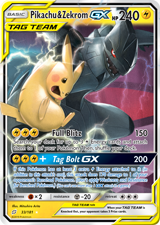 The three archetypes that found success at the Oceania International Championships have continued to dominate Pokémon TCG events globally: Zapdos, Pikachu & Zekrom-GX, and Zoroark-GX. Interestingly, each of these well-established decks utilizes a different strategy. Decks focused on Zapdos are designed to apply early pressure by taking prizes on low-HP, basic Pokémon using the Thunderous Assault attack. Pikachu & Zekrom-GX decks, on the other hand, are designed to take six Prize cards quickly via the powerful Full Blitz and Tag Bolt-GX attacks. Finally, Zoroark-GX decks use powerful Abilities like Trade, Lycanroc-GX's Bloodthirsty Eyes, and Alolan Muk's Power of Alchemy to consistently set up their own field and control the opponent's field. Given the recent success of these three archetypes at major international tournaments, another victory for one of them at the European International Championships did not seem out of the question.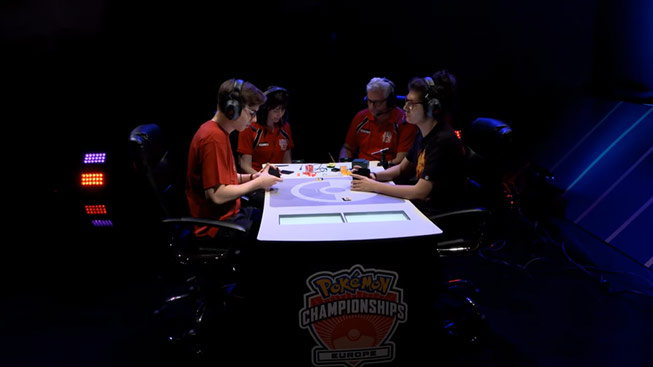 However, with the recent release of the Pokémon TCG: Detective Pikachu expansion adding some exciting new Pokémon to the available pool of cards, question marks hung over whether players would stick to established archetypes or embrace new strategies. One thing was certain… competitors at this tournament would need to be prepared for every possibility!
Day 2 Contenders
In the Masters Division, 839 players from more than 40 countries competed for the title of Europe International Champion—officially the biggest Pokémon TCG tournament ever held in Europe! With so many players in attendance, there were a wide variety of decks being played. However, two innovative offerings dominated discussion on the first and second days of competition.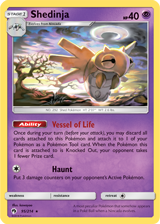 Pedro Eugenio Torres of Spain and Jens Arne Mӕkinen of Norway proved that creativity can be rewarded when they each progressed to day two with decks that included Slowking and Shedinja. The strategy there is to remove all the opponent's resources by using Slowking's Memory Melt attack and Trainer cards such as Faba and Crushing Hammer. While that approach may at first blush seem too slow to be effective, these players were able to buy more time by utilizing Shedinja's Vessel of Life Ability to prevent the opponent from being able to take prize cards.
Jit Min Lim from Singapore was another player who found success with an unusual combination. He finished in 22nd place with a deck that paired Tapu Koko with the Greninja from the new Detective Pikachu expansion. Using Tapu Koko's Flying Flip and Greninja's Furious Shurikens attacks, the idea is to spread damage across all of your opponent's Pokémon and eventually take multiple knockouts at once. Greninja can stay on the battlefield for a long time because it's Evasion Jitsu Ability makes it immune to damage from the opponent's Pokémon… albeit only if you flip heads. Jit Min definitely used a high-risk, high-reward strategy.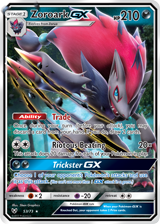 Of the 89 players who progressed to the second day of competition, 10 chose to play Zoroark-GX with Lycanroc-GX—a well-established archetype with a highly reliable strategy. Three of those players placed in the top 8 of the competition: Alex Silva of Brazil finished in 3rd place, Brent Tonisson of Australia finished in 5th place, and Arjan Nagel of the Netherlands finished 6th with a deck that also included Lucario-GX as a supplementary attacker.
Even as those decks found success, the 2019 European International Championships will forever be remembered as the tournament that was dominated by Lightning-type Pokémon. As expected, two archetypes—Zapdos and Pikachu & Zekrom-GX—were popular choices for the tournament. In fact, 60% of the decks that progressed to the second day of the competition featured at least one of those two cards. Interestingly, Zapdos with Ultra Beasts re-emerged as the most popular Zapdos-focused deck. The addition of Buzzwole and Nihilego to that archetype allows players to take multiple prizes by knocking out some Pokémon-GX in one hit—now, even the big Tag Team Pokémon-GX have a reason to be afraid of the Zapdos deck! With this combination of cards, Ondrej Skubal of the Czech Republic earned 4th place.
A Master in the Masters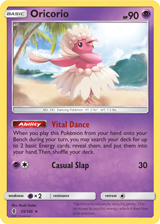 After two days and 15 rounds of intense Pokémon TCG competition, it was Gustavo Wada of Brazil and Philipp Leciejewski of Germany who battled for the title of Europe International Champion in the Masters Division. Fittingly, the featured card in the deck of both players was Pikachu & Zekrom-GX. Gustavo chose to play a versatile version of the deck, with the option to attack consistently with Zapdos. By contrast, Philipp's deck was focused on achieving a Full Blitz attack at all cost! He even included an Oricorio from the Sun & Moon—Guardians Rising expansion to guarantee access to Energy cards.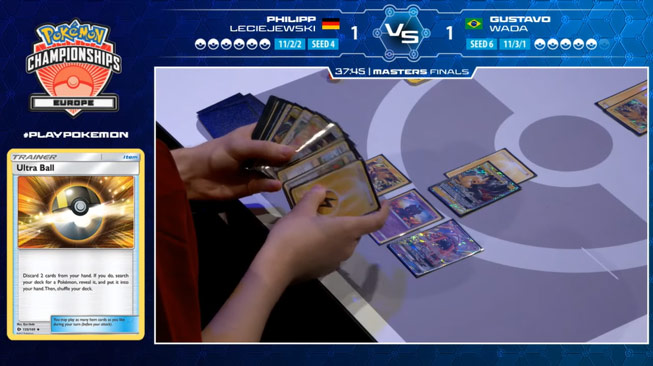 In the end, the differences between these two decks had a significant outcome on the final match. In the third game, Gustavo was able to capitalize when Philipp's high-risk strategy fell through at key moments. Ironically it was Gustavo who achieved the first Full Blitz of the game, and soon after was crowned the International Champion of Europe.
The Younger Divisions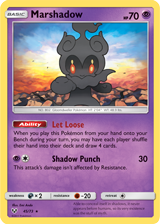 On championship Sunday, Europe International Champions were also crowned in the Junior and Senior Divisions. In the Senior Division final, Lewis Mason from the United Kingdom and Tanner Hurley from the United States of America battled using the Zapdos deck with Ultra Beasts approach. Surprisingly, the most valuable Pokémon in this battle was Marshadow from the Shining Legends expansion. Both players tried to use Marshadow's Let Loose Ability to disrupt their opponent. Each time, Tanner drew the exact cards he needed to take control of the game. With this win, Tanner becomes a two-time Europe International Champion in the Senior Division.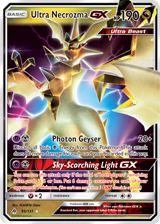 The Junior Division final featured a familiar deck and a familiar face. Daniel Magda of the Czech Republic brought his Zapdos/Ultra Beasts deck to battle against the current Oceania International Champion, Simon Belanyi of Slovakia, and his Ultra Necrozma-GX/Malamar-GX deck. Over three intense games, these two Junior competitors demonstrated that players of any age can execute complex strategies. Ultimately, Simon's expert use of Giratina as both an attacker and a support Pokémon earned him the title of International Champion for the second time this season.
The Next Turn for Trainers
The third International Championships of the 2019 season is over, but there is plenty more Pokémon action around the corner. In less than one week, the exciting new Pokémon TCG: Sun & Moon—Unbroken Bonds expansion will be available for players to get their hands on. These cards are sure to have an impact on upcoming Regional Championships, as well as the North America International Championships to be held in Columbus, Ohio in June. Be sure to check back at Pokemon.co.uk/Strategy to follow the latest Pokémon TCG news and updates!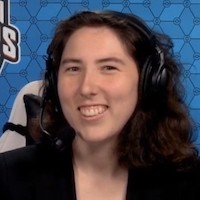 Ellis Longhurst
Ellis Longhurst is a contributing writer covering Play! Pokémon events for Pokemon.com. She has been competing in high-level Pokémon TCG tournaments since 2006, and creating written content for the Pokémon community since 2011. Ellis now brings an Australian flavour to the Play! Pokémon broadcasting and stream teams at the International and World Championship competitions.