A bounty of prizes and Championship Points toward qualification for the 2019 Pokémon World Championships are on the line as players compete in the season's penultimate International Championships in Berlin, Germany, April 26–28, 2019.
You can watch all the action from home even if you can't make it to Berlin, as we'll be broadcasting matches from each round of the 2019 Pokémon Europe International Championships. Matches from the Pokémon Trading Card Game and Pokémon Ultra Sun and Pokémon Ultra Moon Video Game Championships will be on display all weekend long, starting Friday morning after midnight (Pacific daylight time), and Pokkén Tournament DX will join the fray for the competition's final two days.
The final rounds for the Pokémon TCG and VGC will be broadcast consecutively on Twitch.tv/Pokemon starting Sunday morning after midnight PDT, while the Pokkén Tournament DX finals will be broadcast on Twitch.tv/PokkenTournament on Sunday at 12:30 a.m. PDT. Don't forget to check out the winning teams and decks at Pokemon.com/EventResults once the tournament is complete.
What to Watch: Pokémon TCG
Pokémon TCG stream: Twitch.tv/PokemonTCG
Commentators: Joe Bernard, Nicholas Pearce, Jamie Serhan, Kyle "Pooka" Sucevich
Friday, April 26: 12:30 a.m. – noon PDT (approx.)
Saturday, April 27: midnight – noon PDT (approx.)
Sunday, April 28: Finals start at 12:01 a.m. PDT on Twitch.tv/Pokemon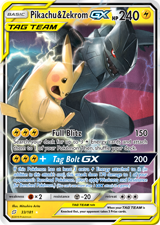 Competitors in the Pokémon TCG will follow the same Standard format as the Oceania International Championships, using cards from Sun & Moon through Sun & Moon—Team Up. The buzz at the Oceania tournament (and in our Event Recaps) was largely focused on Pikachu & Zekrom-GX, the deck with by far the most representation on Day 2. In the end, it was a different Lightning-type deck centered around Zapdos that won it all in the Masters Division, while a deck featuring Zoroark-GX and Lycanroc-GX also finished above the TAG TEAM. Each of these decks is likely to stay competitive in our second International Championships including cards from Sun & Moon—Team Up, but don't be surprised if you see decks featuring the Regionals-winning Blacephalon-GX, more decks built around Malamar, and rogue decks like a recent standout featuring Vileplume and Hoopa pushing for top spots.
What to Watch: Pokémon VGC
Pokémon VGC stream: Twitch.tv/Pokemon
Commentators: Labhaoisa Cromie, Adam Dorricott, Sebi Ernst, Markus Stadter
Friday, April 26: 12:30 a.m. – 9:30 a.m. PDT (approx.)
Saturday, April 27: midnight – 10 a.m. PDT (approx.)
Sunday, April 28: After TCG finals (approx. 4:30 a.m. PDT)
The Video Game Championships is entering its final form for the 2019 season: the Ultra Series, where Trainers will finally be permitted to utilize Primal Reversion and Mega Evolution. With each player now able to use two of the most powerful Legendary Pokémon on their team and one Z-Move and one Mega Evolution per match, these teams will have more power than we've ever seen in tournament play! Keep an eye on Ultra Necrozma, which will be making its International Championships debut. Competitors are split on whether this Pokémon will be one of the strongest in the format or if its need for a Z-Crystal limits team composition too significantly. You'll have to tune in yourself to see how it performs.
What to Watch: Pokkén Tournament DX
Pokkén Tournament DX stream: Twitch.tv/PokkenTournament
Commentators: Michael "H2" Graf, Evan "WonderChef" Hashimoto, Solomon "SolCalibre" Richard-Croffie
Saturday, April 27: midnight – 6 a.m. PDT (approx.)
Sunday, April 28: 12:30 a.m. – 5 a.m. PDT (approx.)
The 2019 Pokkén Tournament Championship Series is still young, as the Europe International Championships are only the second event of the season. If you missed out on the action in Oceania, take note that competitors this year are competing in the Team Battle format, where each player chooses their own team of three Pokémon. With double the invitations to the World Championships on the line, battles are sure to be even fiercer than they were in Sydney.
Read up on the state of the action in Pokkén Tournament DX this season from an expert to amp yourself up before the tournament begins.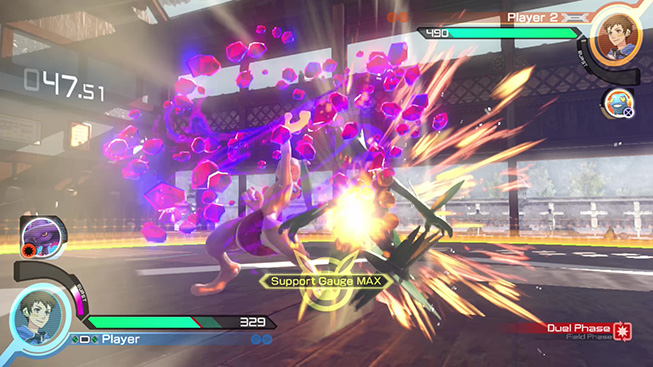 All times are approximated and subject to change.