By Jesse Turnbull, Contributing Writer
Later this month, some of the world's best Pokkén Tournament players will gather at the Estrel Berlin Congress Center in Berlin, Germany for the Europe International Championships. This will be the second qualifying event for the 2019 Pokkén Tournament World Championships, with the top four Masters and top two Senior Division players securing a spot at the World Championships this August.
February's Oceania International Championships gave fans their first look at the three-on-three "Team Battle" game mode in a Championship Series event. The new mode debuted when Pokkén Tournament DX released on the Nintendo Switch and is the official format for the 2019 Championship Series, shifting from the one-on-one format of previous years. Let's take a look at what to expect when the battles start April 27 in Berlin. Remember to head to Twitch.tv/PokkenTournament to watch live matches all day long.
No "I" in Team Battle
The Team Battle mode gives players the opportunity to select three Battle Pokémon each, with the match continuing until all of one player's Pokémon have been defeated. Competitors can choose the order in which they send out their Battle Pokémon, and each players' remaining HP and Synergy Gauge persist between rounds. Team Battle's unique mechanics, coupled with each Pokémon having certain matchups they excel or struggle in, adds a new layer of strategy to Pokkén Tournament DX.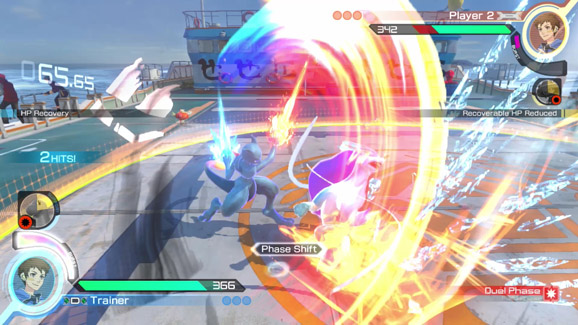 One Pokémon that has benefitted from the 2019 format so far is Shadow Mewtwo, who has historically had trouble winning tournaments due to its nature as a "glass cannon"—powerful on offense, fragile on defense. Its weaknesses have been easier to mitigate in the Team Battle format, and the Pokémon appeared on more than half of the top 8 players' teams in the Masters Division of the Oceania International Championships as a result. With two teammates supporting it, Shadow Mewtwo isn't hampered as much by its weaker matchups, and the speed at which Shadow Mewtwo's Synergy Gauge fills can be a blessing for teammates who struggle to fill their Synergy Gauge, such as Gengar.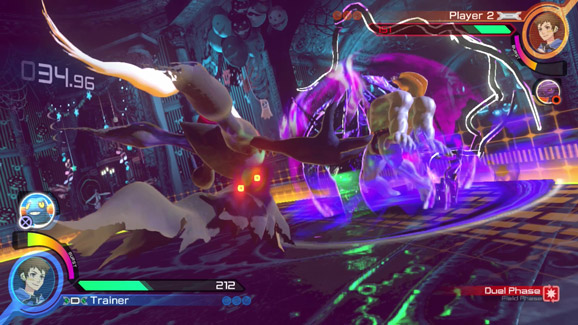 Similar to how participants in the Video Game Championships need to put together a diverse team of Pokémon that covers each other's weaknesses, Pokkén Tournament DX players also need to consider each Battle Pokémon's strengths and weaknesses when forming their team. A competitor may want to select the three Pokémon they are most comfortable with, but this may not be the best choice if those three Pokémon have similar strengths and weaknesses, such as Darkrai, Chandelure, and Gardevoir. These Pokémon each have access to a plethora of long-ranged attacks, but the team may run into trouble if the opponent uses Whimsicott or Pachirisu as their Support Pokémon. Much like how a VGC team consisting of Ground-type, Rock-type, and Fire-type Pokémon may all struggle against Water-type Pokémon, a Pokkén Tournament DX team that specializes in fighting from a distance may struggle against certain opponents.
Fighting game veterans typically use the terms "Point", "Middle", and "Anchor" to describe the order the members of their team will enter battle. The Point will be the Pokémon starting off the match. Some players prefer to assign a Pokémon that fills its Synergy Gauge quickly to Point, which is one reason Shadow Mewtwo was a popular pick in Oceania. The Middle is typically a good fit for Pokémon that can cover a variety of situations. Finally, many players assign their most practiced Pokémon to the Anchor role, as this final team member's performance will likely have the biggest impact on the result of the match. An important note is that these roles can and should change depending on the situation; for example, a player may wish to start with their Anchor against certain opponents.
Home Team Advantage?
Despite their best efforts, Oceania's Masters Division players were unable to defeat Motochika "Elm" Nabeshima and Tsubasa "CrossIgarashi" Igarashi, two Japanese players who ended the tournament in first and second place respectively. Now, two more top competitors from Japan—Kota "Tarutaro" Aragaki and Sato "Potetin" Masami—have confirmed they will be attending the Europe International Championships! Pokkén Tournament veterans may recall that Potetin was crowned the 2016 World Champion, while Tarutaro nearly claimed the same title at the 2018 World Championships when he took Jacob "ThankSwalot" Waller to Game 5 of a bracket reset in the Grand Finals. Europe's players will have their work cut out for them if they hope to defeat these two veterans.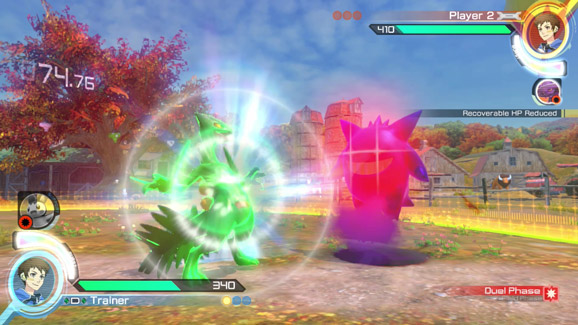 If Tarutaro and Potetin both end up finishing in the top four at this event, four of the first six Worlds qualifiers in the Masters Division would hail from Japan. Players from Japan will have a chance to qualify in their home country, and Japanese players might attend the North America International Championships and the Last Chance Qualifier, so there may be a lot of Japanese representation during this year's World Championships. The Senior Division is not currently projected to be skewed in the same way, as Emma "Kitty" Cox (Oceania's qualifier) is from North America, and there is currently no word on any Senior Division players from Japan entering the Europe International Championships.
Players to Keep an Eye on
Going into this event, it's difficult to predict which of the confirmed European competitors will come out on top. First, Umberto "Goreson" Tagliafierro has qualified for the World Championships Masters Division every year since the first Pokkén Tournament Championship Series in 2016. However, Goreson accomplished this streak by almost exclusively battling with Machamp; this time, he will need to have two more Battle Pokémon ready.
Another Masters Division competitor to watch for is Fabian "Fabilous" Zahn, who is one of the best players in Germany. Fabilous has been a dominant force the past few years, rarely finishing outside of the top two for any tournament bracket in Germany. As far back as 2017, Fabilous was winning events with his three main Battle Pokémon: Pikachu Libre, Mewtwo, and Suicune. This was at a time when many players only practiced one or two Battle Pokémon on a regular basis, and this diverse lineup prepared Fabilous well for this year's Championship Series format.
Finally, there's Niklas "Wingtide" Laerbusch, who is entering the tournament as "DefenderOfEU". Recently, the Pokkén Tournament community labelled Wingtide as the number one player in both Europe and North America based on his incredible results. Fighting with Aegislash, Machamp, and a variety of other Battle Pokémon, the German competitor has been nearly unrivaled in recent times, though he was bested by Fabilous at a major European tournament last month. Look forward to the potential runback if these two players meet in bracket!
Of course, these are just some of Europe's many talented competitors. Other well-known faces from the home continent will be in attendance, alongside some who may be making their tournament debut. With this being the first official Team Battle event in Europe, no one knows for sure which player will come out on top. Be sure to catch all the action on Twitch.tv/PokkenTournament when the competition begins on April 26, 2019!
Get details on the 2019 Pokémon Europe International Championships.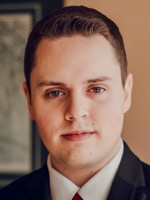 Jesse Turnbull
Jesse Turnbull is a contributing writer covering Play! Pokémon events for Pokemon.com. As a fan of both Pokémon and fighting games, it makes sense that Pokkén Tournament is Jesse's favorite video game. He even met his wife through their shared interest in Pokkén Tournament. Jesse can be found online at Jetsplit.