Watching a competitive Pokémon battle can be an eye-opener for new Trainers as they witness the incredible Pokémon on display. Everyone at some point has marveled at the extra power that top Trainers manage to get from their Pokémon. They seem to hit for enormous damage and brush off direct attacks with amazing defense. They do so because great Trainers know everything that goes into developing powerful Pokémon for battle.
The good news is that anyone can train Pokémon to succeed in battle. This can take time and effort, but the results will speak for themselves as you win more battles. Take a look at some of the techniques you can use to train awesome Pokémon that will help carry you to victory!
Physical vs. Special Attacks
One of the most important aspects of training a Pokémon for competitive battle is the concept of physical and special attacks. Every damage-causing move falls into one of these two categories, and the damage it does depends on the Pokémon's stats. The initial power of a physical attack depends only on your Pokémon's Attack stat, and a special move's power is determined only by your Pokémon's Special Attack.
A good Trainer will seek out Pokémon that have extremely high Attack or Special Attack stats (a Pokémon with balanced stats typically does not excel in either stat). Once a Trainer has chosen a good Pokémon candidate, they will teach it moves that match the more powerful stat.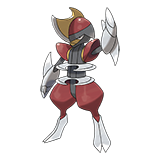 Let's take Bisharp as an example. Its Attack stat is naturally higher than its Special Attack stat. Trainers should focus on teaching Bisharp physical moves that will be most effective because of its better stat. That's why you'll often see competitive Bisharp using Iron Head and Knock Off, and not so many that know Dark Pulse or Focus Blast.
The Defense and Special Defense stats of the target Pokémon also factor in to how much damage an attack will do. But, you don't get to choose which Pokémon will attack your own—this is where in-game decisions about which Pokémon to attack with make a huge difference. If you are battling against Pokémon with great physical attacks, the smart move will be to bring in a Pokémon with high Defense to minimize the damage done. It's these kinds of quick decisions that add up to victory during a battle.
Numbers in Strength
We briefly touched on base stats in the introduction to competitive play article, but it's a topic worth taking a deeper look at here. Have you ever noticed that two Pokémon you've caught in the wild can grow to have noticeably different stats as you train them? This happens because each Pokémon's underlying values affect its stat growth. There is nothing you can do to change them—they are permanently set at the time you encounter a Pokémon. Catching or obtaining a Pokémon with high individual strengths in the stats you prefer is the only way you'll get what you're looking for.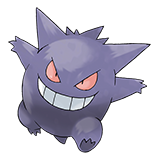 But how can you tell which Pokémon have great individual strengths? One way to find out is before you even encounter the Pokémon—use the DexNav to seek out Pokémon with high potential. Every star displayed under a Pokémon's "Potential" in the DexNav indicates a maximum individual strength for a stat—three stars means that three of the Pokémon's stats have maximum potential. Note that you'll have to encounter many of the same Pokémon before you start seeing Pokémon that have three stars in the DexNav, so keep sneaking!
The next step is to find out which stats have the maximum potential. You're probably best off by trying to match a Pokémon's natural stat tendencies with its highest individual strengths. For example, you'll want a Pokémon with normally high Special Attack to also have high individual strength in Special Attack. After you've caught a Pokémon in the wild that has high individual strength in one or more stats, there's a character in your game who can tell you how high each of your Pokémon's individual strengths are for each of its stats. In Pokémon Omega Ruby and Pokémon Alpha Sapphire, visit the Judge in the Battle Resort to get this information.
This may sound like a lot of work to develop a Pokémon, but the payoffs are big. The difference in effectiveness between a Pokémon with virtually no individual strength and one with maximum individual strength is huge.
Force of Natures
Individual strengths aren't the only traits that cannot be changed. Each Pokémon also has a Nature, which determines the speed of stat growth as you train it. Nature emphasizes the growth of one stat while diminishing the growth of another. For example, a Pokémon with the Jolly Nature will develop more Speed while gaining less Special Attack as you train it. You can see which stats your Pokémon's Nature is affecting on its summary page—a stat in pink is being positively influenced by your Pokémon's Nature; a stat in blue is being affected negatively.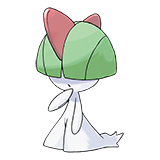 Unlike seeing a wild Pokémon's potential in the DexNav, you won't be able to tell what a Pokémon's Nature is until you have caught it. But, you can have a great influence over the likelihood you get a Pokémon of a particular Nature by using the Synchronize Ability known by some Pokémon. When a Pokémon with the Synchronize Ability is at the head of your party, any wild Pokémon you encounter has a 50% chance of having a Nature that matches your lead Pokémon. There are 25 different Natures, so without Synchronize you may hunt for a Pokémon for a long time before you find one with the Nature you want. Many Trainers choose to breed multiple Pokémon of a species that has the Synchronize Ability, such as Ralts or Abra, to have a variety of Pokémon on hand for catching wild Pokémon with different Natures.
Like individual strengths, Natures are an important and often overlooked factor that have a profound impact on stat growth. Seek out Pokémon with Natures that match your Pokémon's strengths to further develop them for battle.
All About Those Base Stats
The concept of base stats was also touched upon in the introduction to competitive play article, but it's deserving of more attention here. Base stats are another thing that can affect the growth of your Pokémon's stats as you train. But unlike Natures and individual strengths, you have a lot of influence in how these stats develop. You can improve your Pokémon's base stats by battling against particular Pokémon, having it use items, Super Training, or a combination of all three.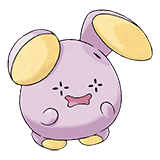 Every time you participate in a battle that rewards Experience Points, the base stats of the Pokémon that participated in the battle will also increase. (Exp. Share will distribute base stat gains among all the Pokémon on your team evenly.) Which base stat will be increased depends on the Pokémon you battled. For example, if it was a Pokémon with high Defense, your Pokémon's Defense stat will improve slightly, too. The only factor that determines which base stats grow and by how much is the species of Pokémon you battled—its level and base stats don't matter. If you want to boost your Pokémon's base stats quickly, seek out Horde Encounters, where each battle will improve your base stats at a much faster rate than battling one Pokémon at a time.
You can augment the base stat points you'll get by giving your Pokémon certain items to hold. The Macho Brace will double the base stat gains you earn in battle. The six "power" items, such as Power Belt and Power Band, will add four extra points to a specific base stat for each Pokémon defeated.
Lastly, you can give your Pokémon drinks, such as Protein and Calcium. These items will add a few base stat points each time a Pokémon consumes it, but these items will stop being effective long before you reach a base stat's peak potential.
This table suggests Horde Encounter locations, power items, and drinks to easily boost your Pokémon's base stats.
Base Stat

Hoenn Horde Encounter

Power Item

Drink

HP

Whismur
(Rusturf Tunnel)

Power Weight

HP Up

Attack

Shuppet
(Mt. Pyre)

Power Bracer

Protein

Defense

Sandshrew
(Route 111 Central Desert)

Power Belt

Iron

Sp. Atk

Oddish
(Route 119)

Power Lens

Calcium

Sp. Def

Swablu
(Route 114 / Route 115)

Power Band

Zinc

Speed

Zigzagoon, Taillow, Wingull (Route 104)

Power Anklet

Carbos
There is a limit to how much you can improve the base stats on a single Pokémon. You'll probably be able to max out the base stats for only a couple of your Pokémon's stats. And, as with Natures and individual strengths, competitive players tend to boost base stats to maximize their Pokémon's best stats. Keep an eye on the Super Training Effort-o-Meter to see how your Pokémon's base stats are distributed, and the total limit of your base stat training.
As you can see, developing a Pokémon for competitive play takes planning and effort. You'll need to find a Pokémon with the right strengths and Nature, nurture it by improving its base stats, and then teach it moves that highlight its best traits. But, the time you put into creating the best Pokémon you can is not only fun, it will pay off in victories!