You can catch every known Pokémon in Pokémon Battle Trozei—as long as you know where to look. Check out some of the special Zones and modes you can play that will lead you to more wild Pokémon to battle and catch!
Safari Jungle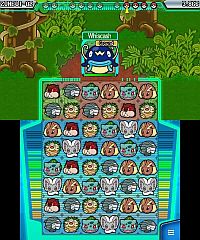 After you've cleared Zone 3—Stage 4, a special Zone will unlock. Zone 11, Safari Jungle, is a special Zone filled with all kinds of Pokémon you won't catch anywhere else. But you'll have to be dedicated and watch the calendar if you hope to catch them all, because the Pokémon that will be available will change depending on the day of the week. When you first unlock Safari Jungle, only the first Stage will be playable. Stage 2 of Safari Jungle will unlock after you've cleared Zone 6—Stage 4. And finally, Stage 3 will be playable once you've completed Zone 9—Stage 4. There are a lot of good Pokémon to catch, so come back every day to fill up your Pokédex.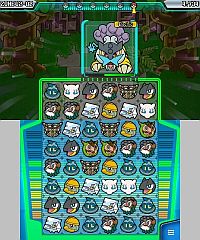 The Island of Haste
Once you've cleared Zone 10 and the game credits have rolled, Zone 12, the Island of Haste, will be open for you to play. Be ready to pick up the pace, as the gameplay will be much faster on the Island of Haste. That means the Pokémon will fill the Trozei Box quicker, wild Pokémon will attack faster, and the time you have to make chains is shorter—the Island of Haste is definitely for Pokémon Battle Trozei pros. If you're trying to catch every Pokémon, the effort will be worth it, as the Island of Haste has lots of Pokémon to catch, including the Legendary Pokémon Raikou, Entei, and Suicune!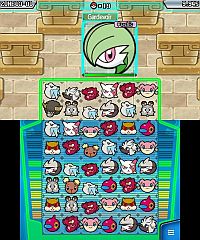 Infinite Ruins
The second Zone that will unlock after you roll the game credits is Zone 13, the Infinite Ruins. Here, there's no end to the gameplay until you get knocked out by a wild Pokémon. Keep matching and catching to aim for a huge high score, as well as catch some good Pokémon that you won't find anywhere else. Be on the lookout especially for Gardevoir in Stage 1, Rhyperior in Stage 2, and Dragonite in Stage 3, all of which are pretty tough to beat, but also have solid Abilities.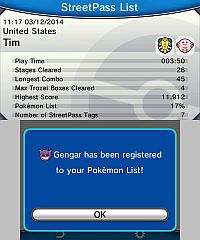 StreetPass
Don't forget that you can also share your favorite Pokémon with other Pokémon Battle Trozei players via StreetPass! When you pass another player, you'll share the Pokémon you've marked as a favorite, and you'll receive the other player's favorite Pokémon!
If you're having trouble discovering every Pokémon on each Stage, check out our first strategy article for ways to make Pokémon appear. Combined with those tactics and these tips on special Zones, you'll be well on your way to discovering and catching every known Pokémon in Pokémon Battle Trozei!