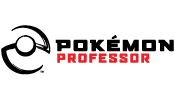 The Pokémon Professor Cup is a non-sanctioned event that is held annually to thank Pokémon Professors for their hard work and dedication to the growth of the Play! Pokémon program. This is a casual and fun event where those who usually work as judges and organizers have a chance to play instead.
The North American Professor Cup typically coincides with the U.S. National Championships. The European Professor Cup moves around from city to city each year. Pokémon Professor Cup dates and locations.
Take a look at the Pokémon Professor Cup FAQ for more details on this fun event!