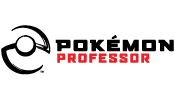 What is the Pokémon Professor Cup?
The Pokémon Professor Cup is a non-sanctioned event that is held annually to thank Pokémon Professors for their hard work and dedication to the growth of the Play! Pokémon program. This is a casual and fun event where those who usually work as judges and organizers have a chance to play instead.
When and where is the Pokémon Professor Cup?
The North American Professor Cup is typically at the same location and on the same weekend as the U.S. National Championships. The European Professor Cup moves around from city to city each year. Check back for more information regarding 2014 Pokémon Professor Cup dates and locations.
What does it cost?
Entry to play in both the North American and European Professor Cups is free.
Who is eligible to play in the Professor Cup?
To participate in a Professor Cup, you must be a Professor who has earned a minimum number of Professor credits throughout the Play! Pokémon season. Stay tuned to see how many credits will be required to play at the 2014 Pokémon Professor Cups.
We will post a list of all Professors who have qualified for the event on our forums one business day after the window to earn credits closes (TBA). Any Professor not on that list has one week to contact us via our Customer Service site with any eligibility concerns. After that week is over, we will create the TOM file to be used at the event, and no names will be added to that file on the day of the event under any circumstances.
Any tickets regarding eligibility concerns must have the subject line: Professor Cup 2014 eligibility
We cannot guarantee that any ticket submitted with a different subject line will be reviewed in time for the event.
Credits earned and redeemed during this time still count toward the entry requirement.
Professors may compete in more than one Professor Cup.
Players who are found in violation of the rules of eligibility are subject to suspension from Pokémon Organized Play and loss of prizes.
Review the Rules of Eligibility in our Tournament Rules document as they will apply.
What are the prizes?
Check back for a complete listing of the 2014 Pokémon Professor Cup prizes. And remember that participants receive a commemorative item just for entering, while supplies last!
What is the tournament structure?
The Professor Cup will be run using Swiss Pairings. The number of Swiss rounds is dependent upon total attendance, with higher attendance increasing the number of rounds. After the final round of Swiss, there will be a Single Elimination finals with a maximum top cut of 16 players. Single-elimination rounds will be a best-of-three game format. At the beginning of each round, the judges will leave 3 Pokémon TCG booster packs at each table. The winner of the match receives 2 boosters, and the loser receives the remaining 1 booster.
Rules for Deck Construction
The rules for the Pokémon Professor Cup are often unique and fun twists on the typical Pokémon TCG rules. Check back later for the specific deck rules for the 2014 Pokémon Professor Cup.
Is there anything else I need to know?
To participate in the event, you must be a player in good standing and abide by the Rules and Resources nd all other applicable event rules.
Make sure you arrive on time. If you are late for registration, you will be entered with a first-round loss. Seating is limited and is on a first-come, first-served basis.
See the Legal Notices for certain eligibility requirements and other information, including information concerning limitations on The Pokémon Company International's liability.
See the Pokémon Tournament Rules for more information about what to bring to an event.